Published 11-15-22
Submitted by Fairtrade America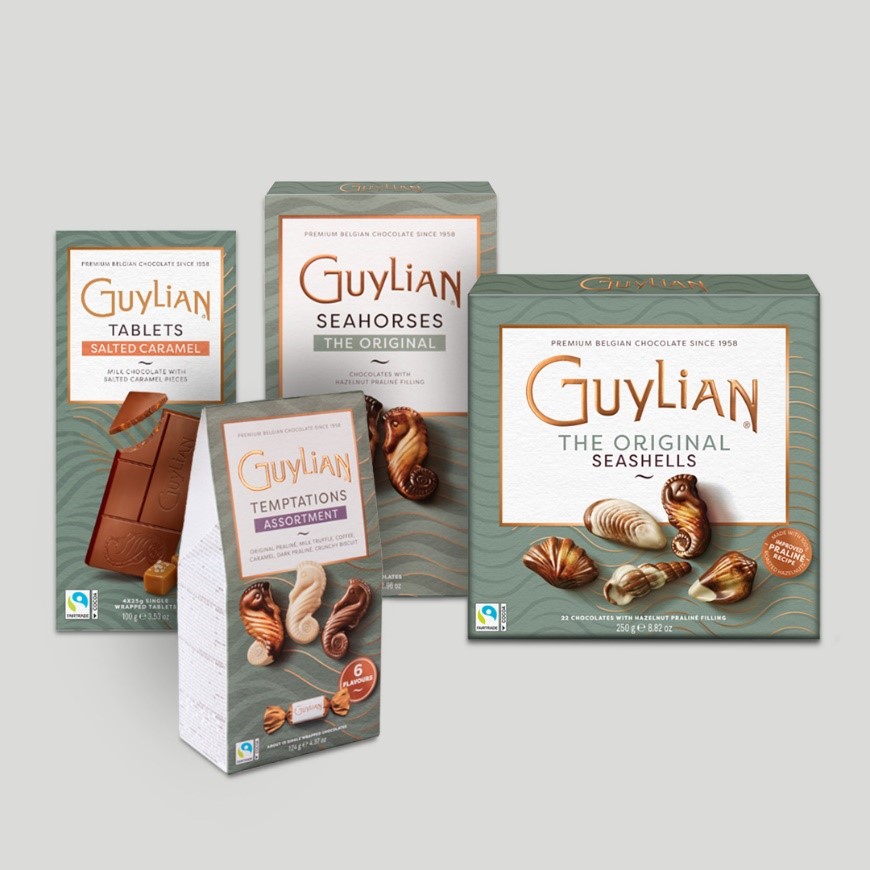 WASHINGTON, November 15, 2022 /CSRwire/ - Fairtrade America, the world's most recognized label for social justice and sustainability, is honored to announce that partner Guylian, the premium Belgian chocolate brand famous for its chocolate seashells sold across four continents and in 120 countries, has committed to sourcing 100% of the cocoa used to make its premium chocolates on Fairtrade terms. All Guylian offerings will now carry the Fairtrade Mark on the front of the package, signaling to consumers that the cocoa farmers behind Guylian's unique treats got a fairer deal and the product's supply chain is in compliance with Fairtrade's rigorous environmental, economic and social Standards.
Globally, cocoa and chocolate together are a $48.29 billion industry that is expected to grow. Yet, cocoa farmers are currently battling inflation, rising production costs, the climate crisis and COVID-19 related challenges while the price they earn for cocoa hasn't risen to meet these changes. A fairer deal is essential to a sustainable future for cocoa farmers and the consumers who enjoy their beloved chocolates.Making key changes within the supply chain, like sourcing 100% of their cocoa from Fairtrade farmers as Guylian is doing, demonstrates progress in the right direction. By converting to Fairtrade cocoa, Guylian will provide West African cocoa farmers in its supply chain not only the Fairtrade Minimum Price for cocoa, but also nearly $500,000 in Fairtrade Premiums. Farmer organizations are empowered to democratically determine how to spend those Premium funds, whether it be on community projects, farmer education or farming inputs like shade trees or seedlings.
Guylian continues to shift its focus towards sustainability as part of a comprehensive rebrand launched earlier this year, which includes transitioning to more eco-friendly production. As a result, the brand's chocolate Seashells with hazelnut pralineé, as well as its individually wrapped chocolates and a range of 100g premium bars, now have an improved recipe and come in refreshed and modernized packaging with the distinctive blue and green Fairtrade Mark on the front. Consumers can now feel even better about enjoying the brand's beautifully crafted chocolates knowing Guylian is working to make a positive impact on farmers' lives.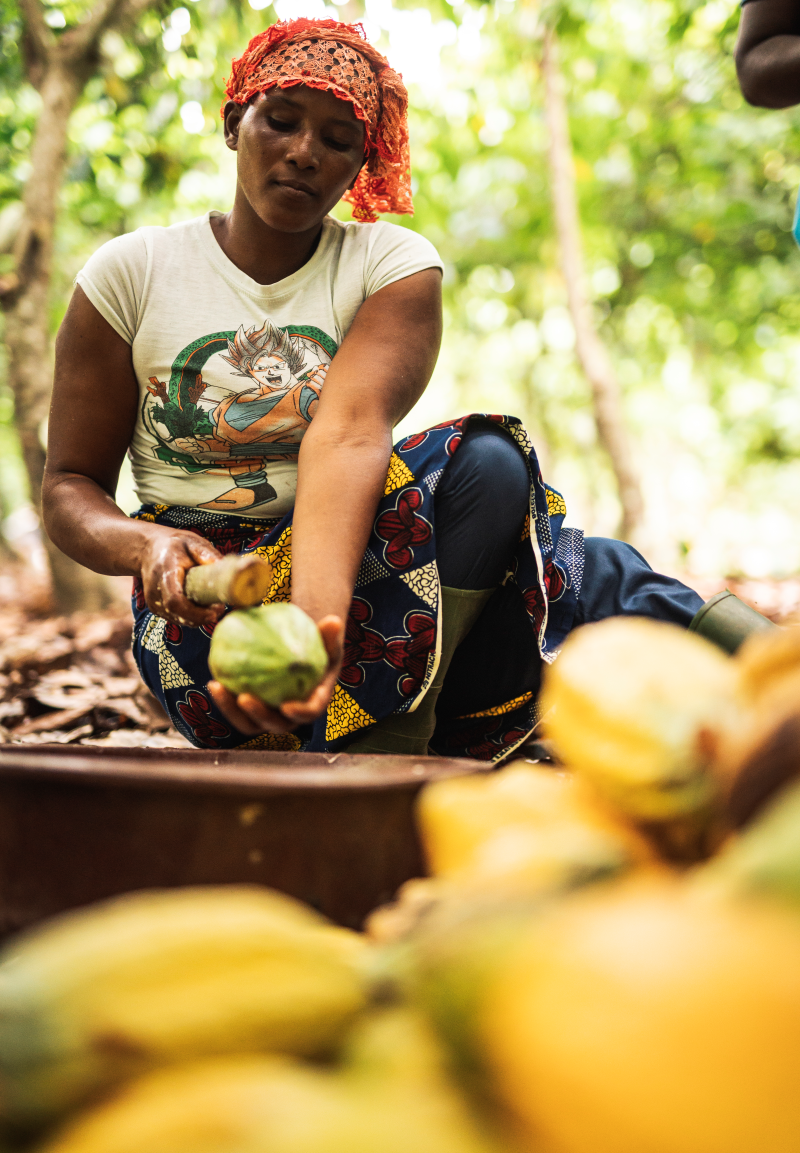 "We've put sustainability high on our new agenda and hope to inspire other chocolate brands to be more thoughtful about their production," said Tom Snick, Guylian's CEO. "We aim to be a pioneer in chocolate and confections through our meaningful commitment to Fairtrade, as well as through more sustainable raw materials and packaging, and reduced CO2 emissions."
On top of Fairtrade commitments, Guylian's new packaging is fully recyclable, furthering the brand's commitment towards sustainable production and reducing use of paper and plastic. Since the start of this year, its production site in Sint-Niklaas, Belgium, is also "fully climate neutral", which means that CO2 emissions have been reduced to the lowest possible level and all other emissions are offset. These new changes follow the brand's 2018 removal of palm oil and soy from its chocolate recipe to be more eco-friendly and help prevent deforestation.
"We are proud to welcome Guylian into the Fairtrade system and are thrilled to see the Fairtrade Mark on its packaging, giving conscious consumers another reason to enjoy indulgent, ethically-sourced chocolate," said Carlos Urmeneta, director of commercial partnerships, Fairtrade America. "Cocoa farmers and their families are struggling to make a decent income due to climate change, poor soil conditions and long-term low prices. When brands like Guylian choose Fairtrade, they're committing to people and the planet."
Fairtrade is an alternative approach to trade based on partnership instead of exploitation, a partnership between those who grow our food and we who consume it. Fairtrade International, including its US chapter, Fairtrade America, was recognized as the gold standard of fair trade certifications in an analysis conducted by Fair World Project, an independent advocacy group promoting fair trade for small-scale producers and labor justice for workers around the world.
Guylian's chocolates featuring the Fairtrade Mark are available across the U.S. at retailers like Albertsons, Raley's and Top's, as well as specialty stores where fine foods are sold, including World Market, and online at worldwidechocolate.com.
To easily find hundreds of Fairtrade-certified products sold in the US, check out the Fairtrade America Product Finder. Or, to learn more about joining the global community of brands, manufacturers and producers dedicated to making trade fair at every step of the supply chain, visit the certification process page on the Fairtrade America site.
###
About Fairtrade America
Fairtrade America works to rebalance trade, making it a system rooted in partnership and mutual respect rather than exploitation. It's about businesses, shoppers, farmers and workers all partnering so we can all experience the benefits of trade. Fairtrade America is the US chapter of Fairtrade International, the original and global leader in fair trade certification with more than 30 years of experience working for fair trading practices in more than 30 countries across the globe. A non-profit 501(c)3 organization, Fairtrade America is the world's largest and most recognized fair trade system—part of a global movement for change. Learn more at fairtradeamerica.org, and by connecting with Fairtrade America on Facebook, Instagram and LinkedIn.
About Guylian
Chocolaterie Guylian was founded in Belgium in 1958 and is headquartered in Sint-Niklaas. The company currently employs 220 people. The products of the market leader in Belgian seashells chocolate are sold in over 120 countries in Europe, Asia, Australia and America. The production facility is still located in Belgium, where 800 million chocolates are produced per year. The turnover in 2021 was €67 million. Since 2008, Guylian has been owned by the South Korean confectionery company Lotte Confectionery, headquartered in Seoul.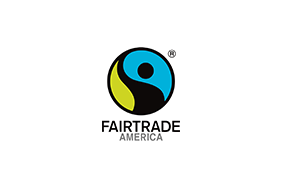 Fairtrade America
Fairtrade America
Fairtrade America betters the lives of farmers and workers in developing countries by inspiring businesses to implement ethical production practices and assisting shoppers in making informed purchasing decisions. Fairtrade America is the US chapter of Fairtrade International, the original and global leader in fair trade certification with over 30 years of experience working to make trade fair, with headquarters in more than 30 countries across the globe. A non-profit 501(c)3 organization, Fairtrade America is the world's largest and most recognized fair trade system - part of a global movement for change. Learn more at www.fairtradeamerica.org.
More from Fairtrade America