Published 11-11-22
Submitted by Cisco Systems, Inc.
Now that the Cisco Global Problem Solver Challenge 2022 winners have been officially announced, you'll want to learn more about each winning team and the story behind each innovation. The Cisco Global Problem Solver Challenge is an online competition that awards cash prizes to early-stage tech entrepreneurs solving the world's toughest problems. Since 2017, the competition has awarded $3.25 million USD to 78 start-ups from 25 countries.
We are excited for you to learn more about the 2022 winning teams addressing some of the biggest challenges we face through technology-based solutions.
In this blog, we highlight Afriagrimark, winner of the 2022 Global Problem Solver Challenge People's Choice Award worth $10,000 USD. Voted as a winner by the public, Afriagrimark's mission is to revolutionize the agricultural pathway from farmer to supplier to vendor in Kenya.
Founder Bonface Nyalwal and his team have a passion for finding real solutions to real problems. They start with the challenges that their community faces and ask questions to get to the root of the issue. With this exploration, they have built a platform to revolutionize the most pressing issues facing small-scale farmers in Africa – reliably and with-scale getting goods to market.
What problem is your technology solution trying to solve?
Bonface: Across Africa, there are 33 million small-scale farmers without a market with competitive prices. They must sell to middlemen who undercut their prices while making better margins themselves. This situation keeps the farmers below the poverty line. Afriagrimark aims to provide better access to competitive markets for farmers, suppliers, and vendors.
Can you explain how the solution works?
Bonface: The technology has three segments:
Farmer's module
Driver's module
Vendor's module
These three segments create a clear line from farmers to logistics to vendors. Among the farmers, we have recruited local agents trained to understand the quality assurance process and technology usage to train those adopting the solution. These agents help farmers sign up on the platform, list their produce, and provide ongoing support so that they can deploy best practices for farming and post-handling. Once produce is listed, the vendors who buy on-platform in urban markets can place their orders online. Afriagrimark's internal staff is notified of incoming orders, verifies them, and aggregates the net amount of produce needed from farmers to fulfill the order. The aggregation takes place so that the order amount is economically viable for the farmer to ship out. Next, the closest driver gets a notification and the agent on the ground brings the aggregated amount to them. The driver completes an additional round of quality inspection, and then signs off to begin shipment. This action sends a notification to all three parties — farmer, driver, and vendor — and can track order progress. The driver then delivers to each vendor who has placed an order.
What is innovative about the way you are solving the issue? What sets your solution apart?
Bonface: We have identified the need to rethink the value of small-scale farmers across Africa. Migrating the traditional marketplace and bringing it into a digital platform is the basis of our innovation. Unless we change the system so that small-scale farmers can produce enough value to participate in the market, their economic conditions will not improve. Our technology uses a geodatabase to map farmers so we know exactly where they are located; with this, we can track how many farmers are in which areas and what volume they are producing of which goods. This way, our operations cut the cost of the middleman who overcharges the farmer. Over time, we hope to embed machine learning in addition to GIS to efficiently track data and synchronize it across parties. Our future innovation lies in data.
What inspired you to develop this solution?
Bonface: My passion for agriculture stems from my family. My mother, who lived in an urban area, was a vegetable vendor, and my father, who lived in a rural area, was a teacher and farmer. Their most common complaints were around the quality and volume of goods at the market. When I was young, I did not quite understand what they meant. Over time, I realized that my father was not producing a high enough volume of high-quality goods to economically justify moving his yield to my mother who would take it to market.
As my team and I spoke to other farmers and vendors, we understood exactly which points along the supply chain cause the most avoidable issues. Understanding the root of the problem, I decided to build a digital platform for farmers like my father to sell quality produce at sufficient, economically justifiable volumes to produce vendors.
How will winning a prize in the Cisco Global Problem Solver Challenge help you advance your business?
Bonface: My team's bigger dream is to build a wider infrastructure in Africa. We seek to pay attention to the global community's problems and customize our solutions. Working on the Cisco Global Problem Solver Challenge from trainings to pitching helped us refine what our business looks like in a customer context.
Agriculture is a huge market that requires partnerships and collaborations, and now Cisco plays a part in that journey. We must rebuild the foundation required to propel the agricultural sector into an efficient and ethical future. This can only be accomplished if more and more companies come together to support this vision for small-scale businesses.
Do you know what you will use the prize money for specifically?
Bonface: The first thing we seek is to onboard more vendors onto the platform. With more vendors, we will be able to support more farmers on the platform. Second, we will work to build our internal capacity and continue to build a well-informed, equipped team that can support scale.
What advice do you have for other social entrepreneurs?
Bonface: It is very important to really, truly find what the problem is. Sometimes, we say that something is a problem via assumptions, and that problem may not actually exist. Ask people and find out what their real problems are – do not address just the symptoms, but rather the cause of the disease.
As social entrepreneurs, we also need to understand that every market has its own, unique context. For example, in the case of Afriagrimark, Africa has a unique marketplace and customers. You have to train the customers accordingly to have the knowledge base to support your products upfront. We cannot assume that a market will immediately learn and deploy; we need to help the market understand and adopt your product.
Lastly, to founders, discipline is the hardest part of the journey. Always focus on the 'why' and on the community you are serving. Stay in the game no matter how hard it is and build a team that can take the dream further.
View original content here.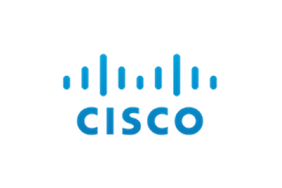 Cisco Systems, Inc.