Published 11-11-22
Submitted by The Home Depot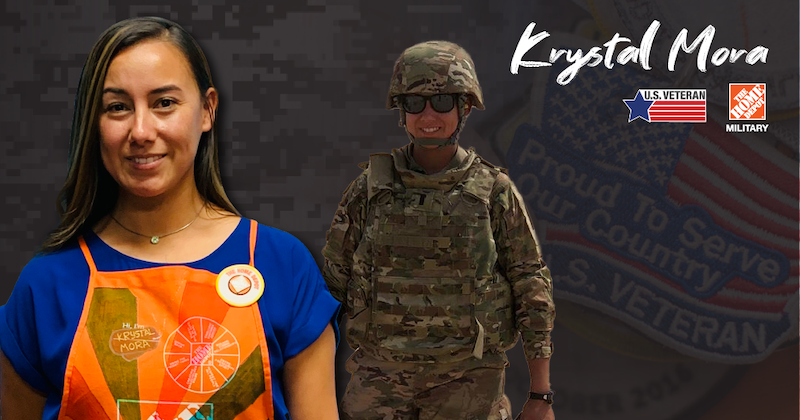 Originally published on Built From Scratch
Currently on reserve in the U.S. Army as a Company Commander, Krystal Mora is a 10-year military veteran and district human resources manager at The Home Depot.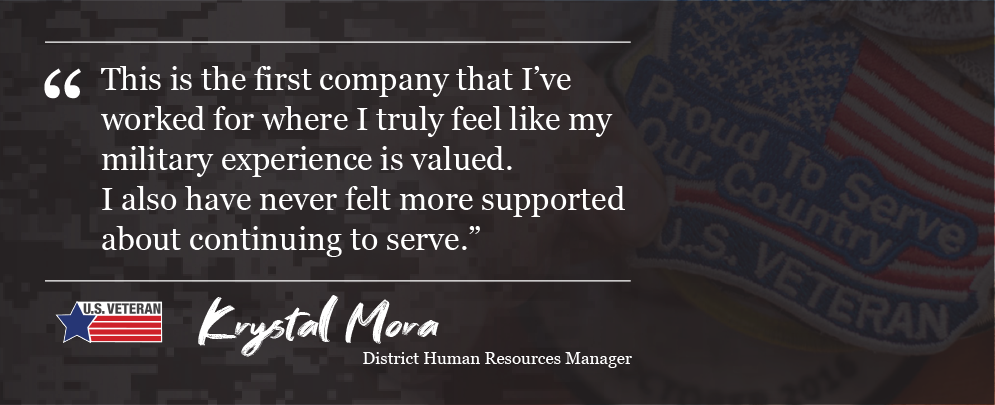 Krystal's responsibilities in the military closely align with her position as an HR manager. "I'm lucky enough that my experience directly translates into the civilian side," she says. Both roles focus on staffing, engagement, performance management and caring for people. Managing four platoons is like juggling HR support for the nine stores in her district. "Every Monday, I review my reports, and I make a plan for what I am going to focus on to make a difference," says Krystal.
The diversity and growth opportunities attracted Krystal to The Home Depot. "It's amazing that there are individuals in the Executive Leadership Team that started as cashiers," she shares.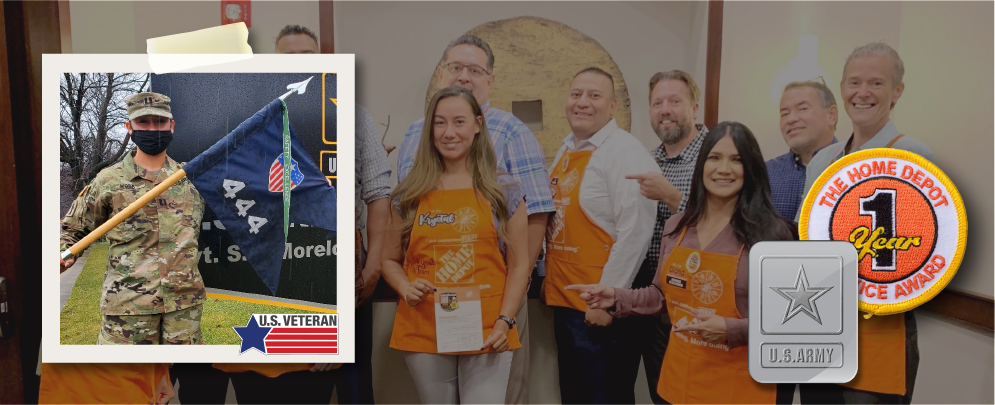 Krystal understands and appreciates the growth possibilities that come from putting in the work. As the pandemic forced everyone to shift to a virtual environment, she found herself drawn to the online growth opportunities available: "[The company] has a plethora of resources for us to work on our development and help us advance."
Krystal is thankful that her whole team was very welcoming when she joined the company: "There wasn't a period of 'proving yourself,' at least not for me." The stores in her district have all been open to her ideas and trusted her direction from day one, and support from her leadership has been critical to balancing her professional responsibilities.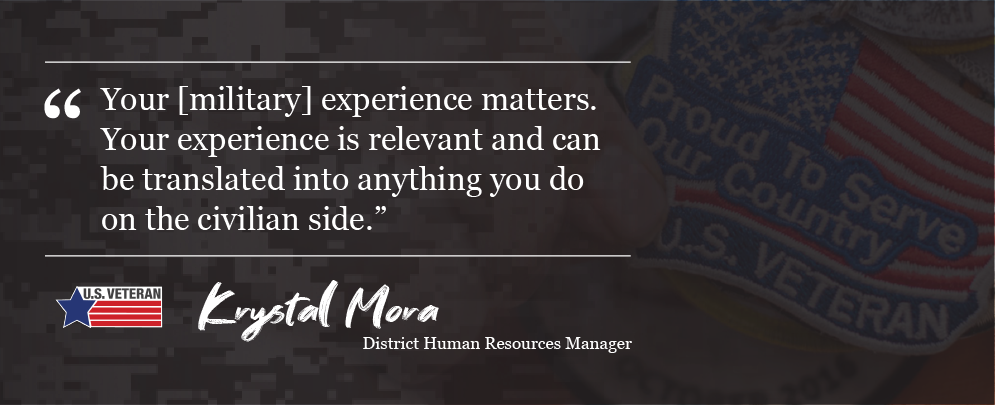 If you're a veteran looking for career opportunities at The Home Depot, visit www.careers.homedepot.com/military. 
Keep up with all the latest Home Depot news! Subscribe to our bi-weekly news update and get the top Built from Scratch stories delivered straight to your inbox.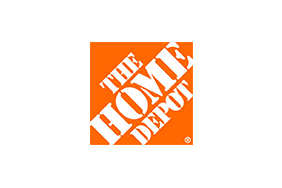 The Home Depot
The Home Depot
About The Home Depot
We are the world's largest home improvement specialty retailer with stores in all 50 states, the District of Columbia, Puerto Rico, U.S. Virgin Islands, 10 Canadian provinces, and Mexico.
More from The Home Depot