Published 11-11-22
Submitted by DOW
Straightforward circularity
The call for more sustainable solutions has increased in recent years. In response, we have remained committed to placing sustainability at the core of all new materials science innovations.
Dow's approach to sustainability centers around ingenuity, creativity and bringing together diverse skillsets and know-how to develop new technology and to forge strong partnerships, ultimately maximizing impact at scale.
For example, our partnership with Mura Technology, a global pioneer of advanced plastic recycling solution, illustrates how collaboration is at the heart of how we innovate to create more sustainable practices. Most recently expanding our partnership to construct multiple world-scale 120 kilotons (KT) advanced recycling facilities in the U.S. and Europe, we're accelerating progress toward our joint mission of ensuring plastic has a viable way to be re-circulated into global supply chains. By helping to advance a circular economy for plastics and increase the value of plastic waste, this ultimately leads to more jobs, more innovation, a more sustainable planet and more business opportunities as well.
"DOW'S APPROACH TO SOLVE AN ISSUE IS THROUGH MATERIAL SCIENCE INNOVATION, DEVELOPING NEW TECHNOLOGY AND COLLABORATING WITH PARTNERS TO MAXIMIZE IMPACT."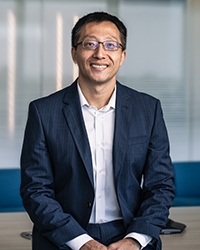 Sustainable business starts with sustainable solutions
Han Zhang, a Global Sustainability Director, Packaging and Specialty Plastics at Dow, developed a passion for environmentalism and sustainability at a young age. Growing up in China, Zhang recounts seeing rapid economic development occur in the country, which consequently led to the deterioration of the environment. This experience prompted Zhang to study Thermal Engineering at Tsinghua University and ultimately, Natural Resources & the Environment at the University of Michigan. "I was interested in how we connect technology, policy, and businesses together so that we can do something good for business and good for society," Zhang said.
Zhang joined Dow with the goal of making a business case for sustainability, acknowledging the importance of reducing waste and carbon emissions for the benefit of the planet. Zhang recalls the launch of Dow's first sustainability goals in 1995, making a $1 billion investment toward sustainability. "We got $5 billion value in return," Zhang said. "This really shows that there is a tangible value in sustainability." Currently, Zhang serves as a global sustainability director at Dow, where he is able to oversee his own projects to improve product recyclability and reduce the company's carbon footprint.
WATCH VIDEO: Profile in Innovation: Han Zhang, The Green Businessman
Celebrating Dow's 125 years
In honor of Dow's 125th anniversary year, we're celebrating our people because it's their ability to imagine better that has driven innovation and success throughout our history. It's through ingenuity and know-how that Dow's people have met technical challenges, engineered new solutions and are laying the groundwork for a more sustainable and equitable future for all. In partnership with The Wall Street Journal Custom Content, telling the stories of some of our colleagues from around the globe who exemplify what 'Imagine Better' is all about and how they contribute to our ambition to become the most innovative, customer-centric, inclusive and sustainable materials science company in the world. Learn more about these inspiring people and explore the full series here.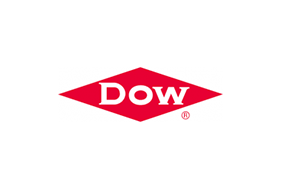 DOW
DOW
Dow (NYSE: DOW) combines global breadth; asset integration and scale; focused innovation and materials science expertise; leading business positions; and environmental, social and governance leadership to achieve profitable growth and help deliver a sustainable future. The Company's ambition is to become the most innovative, customer centric, inclusive and sustainable materials science company in the world. Dow's portfolio of plastics, industrial intermediates, coatings and silicones businesses delivers a broad range of differentiated, science-based products and solutions for its customers in high-growth market segments, such as packaging, infrastructure, mobility and consumer applications. Dow operates manufacturing sites in 31 countries and employs approximately 37,800 people. Dow delivered sales of approximately $57 billion in 2022. References to Dow or the Company mean Dow Inc. and its subsidiaries.  For more information, please visit www.dow.com or follow @DowNewsroom on Twitter.
More from DOW