Published 11-11-22
Submitted by Enbridge Inc.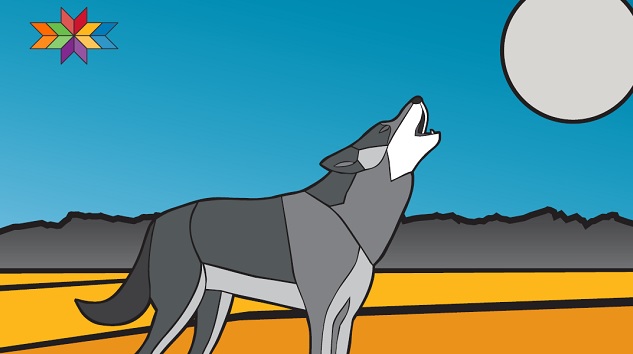 On September 28, Enbridge released its first Indigenous Reconciliation Action Plan (IRAP)—articulating and tracking our progress against 22 commitments to continue building strong relationships with Indigenous communities across North America and advance reconciliation.
One of the first IRAPs to take a North America-wide approach, the plan reinforces Enbridge's goal of being a leader in Indigenous engagement, economic participation, and reconciliation.
"We believe our business can play a critical role in advancing reconciliation, and that means acknowledging the truth and learning from the complicated and challenging history of Indigenous peoples," says Enbridge President and CEO Al Monaco. "We need to understand the past in order to move forward."
Enbridge has been building relationships with Indigenous communities for many years and engaging with Indigenous Nations, Tribes, governments and groups over the lifecycle of our assets, working to incorporate input into our project plans and operations and maximize economic benefits. The IRAP is a key next step, allowing us to measure and report on progress against those commitments.
The IRAP builds on our performance-based environmental, social and governance (ESG) goals introduced in November 2020 and our Indigenous Update Report earlier this year. It was also developed recognizing the Truth and Reconciliation Commission's Call to Action #92 and the United Nations Declaration on the Rights of Indigenous Peoples (UNDRIP).
Fifty members of Indigenous groups across Canada and the U.S. provided input that helped shape the commitments and priorities detailed in the plan.
Our commitments are organized into six categories, or "pillars," that include:
"We are a values-driven organization, and therefore we recognize the deep and meaningful connections that Indigenous Nations have to water, land and the environment. We've learned not to walk into Indigenous communities with all the answers, but rather to listen carefully to concerns and ask questions that further our understanding," says Mr. Monaco. "We instill trust by listening carefully and working together—and delivering on the promises we make."
Examples of some IRAP commitments include:
Increasing Indigenous representation in our workforce.
providing more opportunities for Indigenous economic participation such as procurement and financial partnerships.
increasing Indigenous inclusion in environmental reviews.
establishing an Indigenous Advisory Group reporting to senior management.
Featuring a striking Indigenous design by artist Jason Carter of Little Red River Cree Nation in northern Alberta, the IRAP is North America-focused to reflect Enbridge's business and covers the 2022-23 timeframe. Subsequent IRAPs will be published every two years, beginning in 2024, while we'll be reporting progress against the IRAP commitments in our annual Sustainability Reports.
Click here to see our full Indigenous Reconciliation Action Plan.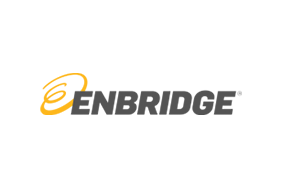 Enbridge Inc.
Enbridge Inc.
About Enbridge
At Enbridge, our name spells out our mission: a bridge to a sustainable energy future. That bridge safely connects millions of people around the world to the energy they rely on every day, fueling quality of life. Whether it's natural gas, oil or renewable power, the energy we deliver through networks spanning North America and our growing European offshore wind portfolio helps to heat homes, feed families, fuel vehicles and power industry. We're investing in modern energy infrastructure to sustain access to secure, affordable energy. We're also building on two decades of experience in renewable energy to advance new low-carbon energy technologies including hydrogen, renewable natural gas and carbon capture and storage. We're committed to reducing the carbon footprint of the energy we deliver, and to achieving net zero greenhouse gas emissions by 2050.
Headquartered in Calgary, Alberta, Enbridge's common shares trade under the symbol ENB on the Toronto (TSX) and New York (NYSE) stock exchanges. To learn more, visit us at Enbridge.com
More from Enbridge Inc.