Published 11-10-22
Submitted by Logitech
Faiza Yousuf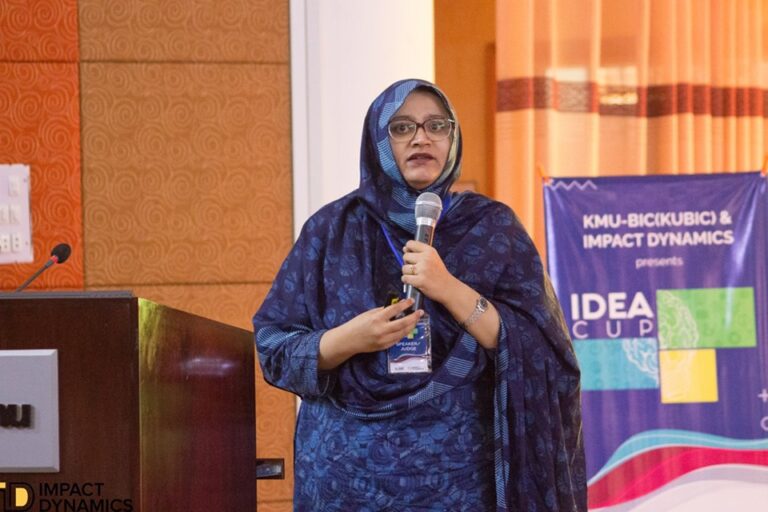 The tech industry is making progress but has a way to go to achieve gender equality. In 2019, only one in five (21%) people who earned computer science degrees were women. Investing in access to education, mentors and supportive communities could help close that gap. In research from Logitech 44% of women surveyed reported that programs dedicated to women help them keep going in their careers. Increasing opportunities for women and girls to learn digital skills and join women-friendly communities could make the measurable gains in gender equality the industry needs.
Logitech is committed to equipping the next generation of science, technology, engineering and mathematics (STEM) leaders with the tools they need to launch and build successful careers. Part of that mission is the Logitech MX Master Series #WomenWhoMaster, a celebration of women in STEM. #WomenWhoMaster includes opportunities for girls to build a passion for tech and IT as well as advice, tips, and tools for women and girls who want to enter and advance in STEM fields. Recently the series featured three women who are helping advance STEM education and access. Read about them below!
Faiza Yousuf: Recognition and Representation for Women
Early in Faiza Yousuf's career, she was often the only female tech employee at her company. Since that lonely start, she has dedicated her career to helping women and girls in Pakistan feel supported and find opportunities in STEM. Faiza's day job is senior product manager at Genentech, but she moonlights as founder of WomenInTechPK, co-founder of CodeGirls, and program director of CaterpillHERs, underscoring her commitment to creating visibility and community for women in tech while instilling female empowerment. Faiza often sees women gain power in their families and communities after participating in one of her programs. For example, CodeGirls participants who are from medium-to-low income families commonly double their family's income after graduating and securing a job.
"Because of these programs we have seen women be able to buy cars, buy houses and get their children into better schools," Faiza said.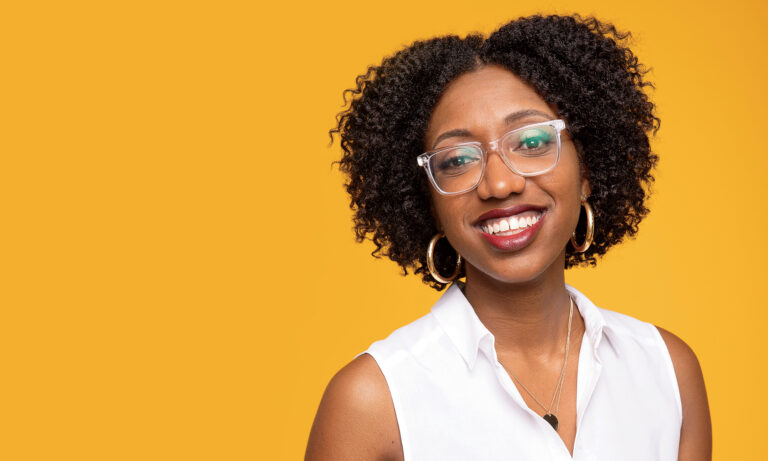 Jerelyn Rodriguez: Redefining Who a Technologist Is
Jerelyn Rodriguez is breaking the stereotype that a tech worker is white and male. She co-founded The Knowledge House, a Bronx-based nonprofit that teaches young people from underserved neighborhoods digital skills. At The Knowledge House, fellows can enroll in classes to learn in-demand technical skills, but they also learn career-building tools like how to overcome imposter syndrome.
"Black, brown and low-income folks, we're unique, because we have overcome so many life challenges. Imposter syndrome makes us think about our differences negatively. We need to flip that and see our differences in a positive way," Jerelyn said.
The filmmaker-turned-technologist often invites successful black female graduates and technologists to events to show young people what's possible.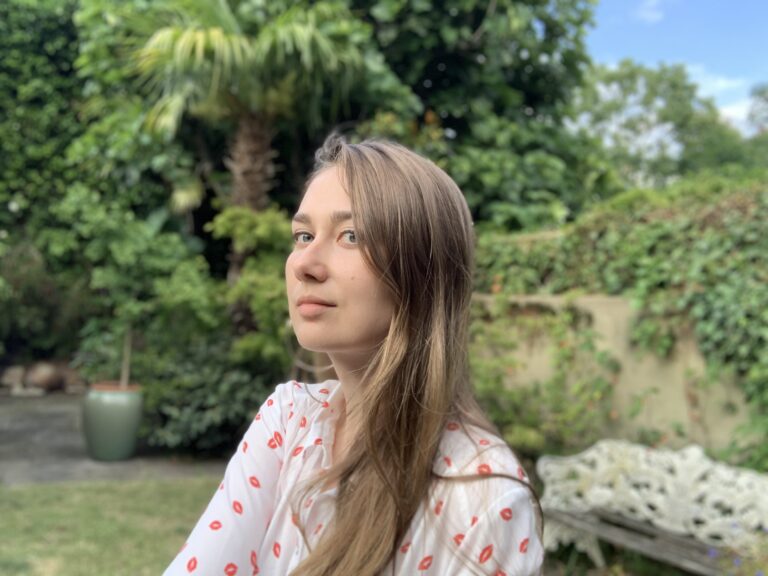 Nadia Zhuk: Teaching Women to Teach Themselves
Nadia Zhuk wants more people like her to realize they can learn to code. For many years she believed that she was a non-technical person and felt intimidated by technology. But then a career change in her mid-twenties prompted a journey to teach herself to code. She was successful, but without a technical background it was hard to find resources she could easily understand. So once she established herself in the tech industry, she used her personal story as inspiration to help others. Her book "Crossing the Rubycon: How to Learn to Code and Build a Programming Career," is written to coach non-technical people who want to learn to code. The book includes a step-by-step guide on how to gain technical skills, land a coding job, and build a successful career as a programmer.
It's "a resource to refer to whenever [readers] lose confidence in themselves or feel they cannot move on," Nadia said.
Women like Faiza, Jerelyn, and Nadia are leading the way for the next generation of tech professionals. Read more about these trailblazers and Logitech's #WomenWhoMaster series here, and check out the "What (and Who) is Holding Women Back in Tech?" report to see how you can take action to close the gender gap in tech.
Ready to help inspire more women and girls to consider STEM careers? Share the #WomenWhoMaster series on social or submit your own #WomenWhoMaster nominee by tagging them on Instagram with the hashtag or emailing their story to us here.
Women Who Master puts a spotlight on women who have made outstanding contributions to STEM fields. The goal of the series is to celebrate those contributions, inspire future leaders, and help close the gender gap in technology.

Logitech
Logitech
Logitech designs products that have an everyday place in people's lives, connecting them to the digital experiences they care about. More than 35 years ago, Logitech started connecting people through computers, and now it's a multi-brand company designing products that bring people together through music, gaming, video, and computing. Brands of Logitech include Logitech, Logitech G, ASTRO Gaming, Streamlabs, Ultimate Ears, Jaybird, and Blue Microphones. Founded in 1981, and headquartered in Lausanne, Switzerland, Logitech International is a Swiss public company listed on the SIX Swiss Exchange (LOGN) and on the Nasdaq Global Select Market (LOGI). Find Logitech at www.logitech.com, the company blog, or @Logitech.
More from Logitech