Published 11-10-22
Submitted by Medtronic
Podcast: Medtronic Pelvic Health Leader Sahney Keeps Looking To Improve People's Lives Through Innovation
In this episode, Mira Sahney, president of the Pelvic Health business at Medtronic, explains how incontinence is a debilitating condition that needs more attention and treatment. The company's implantable sacral neuromodulation therapy system, InterStim, gives people more control over their condition, enabling them to engage in regular daily activities. Sahney discusses this and the ongoing testing of an implantable tibial neuromodulation device that could strengthen bladder control. Sahney also shares details on her engineering career, which has led her to start two medtech companies. She also recently received the Ferolyn Powell Leadership Award from Medtech Women.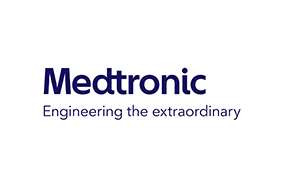 Medtronic
Medtronic
Bold thinking. Bolder actions. We are Medtronic.

We lead global healthcare technology and boldly attack the most challenging health problems facing humanity by searching out and finding solutions. Our Mission — to alleviate pain, restore health, and extend life — unites a global team of 90,000+ passionate people. Powered by our diverse knowledge, insatiable curiosity, and desire to help all those who need it, we deliver innovative technologies that transform the lives of two people every second, every hour, every day. Expect more from us as we empower insight-driven care, experiences that put people first, and better outcomes for our world.

In everything we do, we are engineering the extraordinary.
More from Medtronic