Published 11-09-22
Submitted by Peloton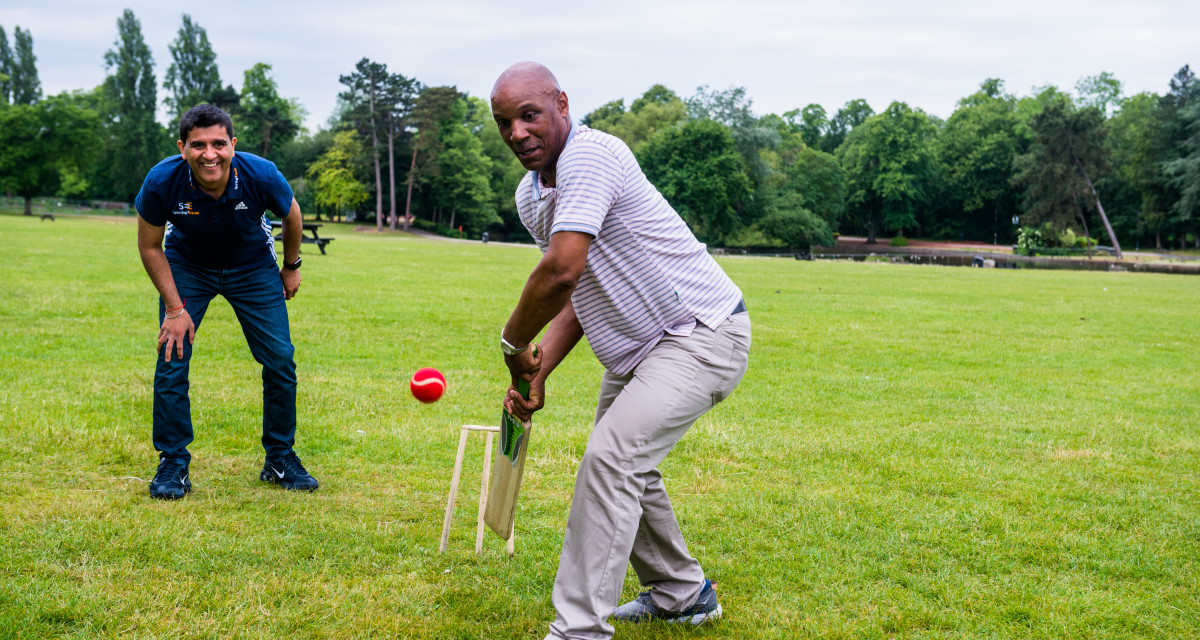 Since launching the Peloton Pledge in 2020, Peloton has been working with a portfolio of social impact partners to make mental well-being and physical fitness more accessible to people around the world.
As we celebrate UK Black History Month, we're shining a light on the incredible work of our local social impact partner, Sporting Equals, the UK's leading charity for racial equality and diversity in sport.
Through its work, Sporting Equals aims to raise awareness and understanding of the needs of Ethnically Diverse Communities within the sports and health sector, to ultimately change attitudes and increase participation in sport and physical activity. Sporting Equals is delivering a wide range of social benefits in partnership with community organisations, including driving better health outcomes, strengthening communities, and tackling social discrimination.
Launching BACK2ACTIVE
Peloton began partnering with Sporting Equals in 2021, with our contributions enabling the launch of their London-based program BACK2ACTIVE. The program focused on the physical health and well-being of Ethnically Diverse Individuals across London to help them become the best versions of themselves. This work was especially important following the impact of the COVID-19 pandemic and the associated lockdowns that had cut people off from the means to be physically active.
Through the BACK2ACTIVE program, Sporting Equals invested in and co-designed activities with existing community partners to get Ethnically Diverse Communities active again following the pandemic. Many activities took place in faith centres and cultural settings where participants feel safe and comfortable.
A year on
To date, the programme has successfully partnered with 13 community organisations to design and deliver 17 sport and physical activity programmes for adults in Ethnically Diverse Communities. These activities include cycling, women's running, boxing, basketball, and dance, among others.
As of June 2022, the program has reached over 970 participants, 713 of whom are women.
From Ball 4 All basketball coaching to the Black Unity Bike Ride, KO Boxing, Indian Gymkhana, and more, there really has been something to get everybody moving, which aligns perfectly with Peloton's goal to help democratise access to fitness and bring health and wellness to all communities.
"I am really excited to be working with Sporting Equals on BACK2ACTIVE with support from Peloton. It's really important to me that I help create an environment and platforms for more women and people from Ethnically Diverse Communities to feel safe, empowered, and confident." - Ruqsana Begum, Professional Boxer/Coach at KO Boxing, community partner of Sporting Equals
Having an ongoing impact
We are proud to support Sporting Equals' work to strengthen grassroots projects and organisations across London, enabling financial and logistical support for organisations and small groups that would have otherwise struggled or been unable to find a venue for their essential programmes. And by supporting these groups in offering safe, accessible, and culturally sensitive facilities, they were able to draw new participants and spark a love for movement in more people.
We are incredibly humbled to have played a part in helping Sporting Equals deliver such an impactful project. For us, this is the Pledge in action – the hundreds of lives changed by finding community and their way to keep moving.
"We're seeing some real changes as a result, not just in the growing number of Black cycling groups but in our health, well-being and sense of community. It's so great to see." - Paul Reid, Team ORIGIN / member of The Black Unity Bike Ride, community partner of Sporting Equals

Peloton
Peloton
Our mission: To use technology and design to connect the world through fitness, empowering people to be the best version of themselves anywhere, anytime.
Our Values
Put members first
Operate with a bias for action
Empower teams of smart creatives
Be the best place to work
Together we go far
More from Peloton