Published 11-08-22
Submitted by Rayonier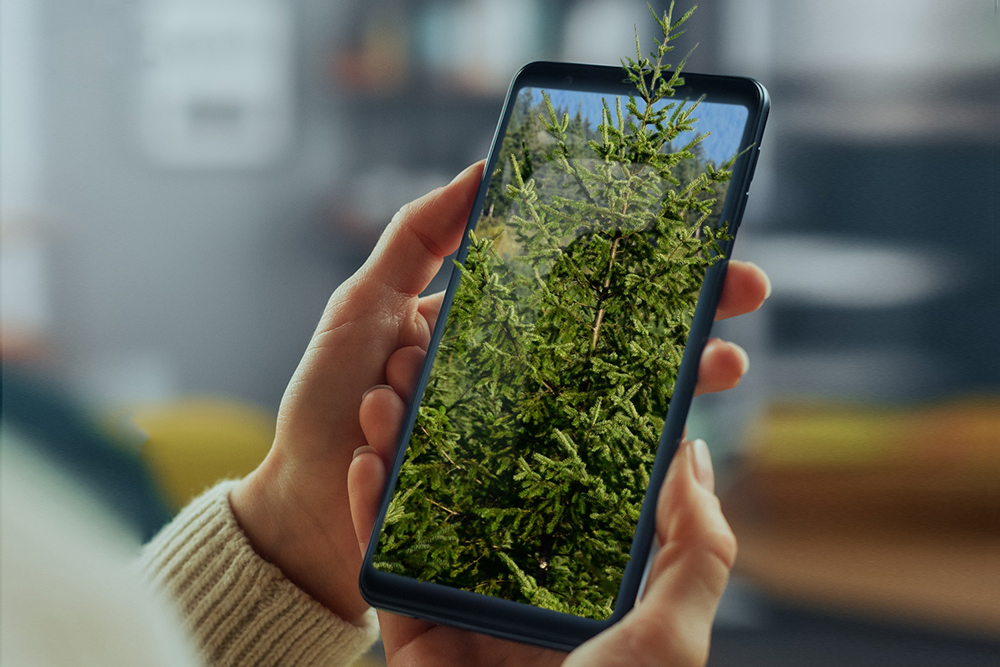 Love or loathe them: screens have become essential to our lives.
According to the Pew Research Center and Statista, approximately:
But did you ever stop to think about what goes into your SmartPhone, television, computer or tablet?
If you have researched this topic, you know it's a bit of a downer.
The hard truth is, device components often require non-renewable materials and, with so much plastic incorporated, they aren't exactly biodegradable.
However, there is a potential bright side in the use of trees—specifically tree fiber known as nanocellulose—in screen technologies.
To learn more, we talked to a research material engineer for the USDA's Forest Service, Ron Sabo, Ph.D., about nanocellulose in tech, how it's used in screens and other technology, and why it may offer a more sustainable choice for the future of tech.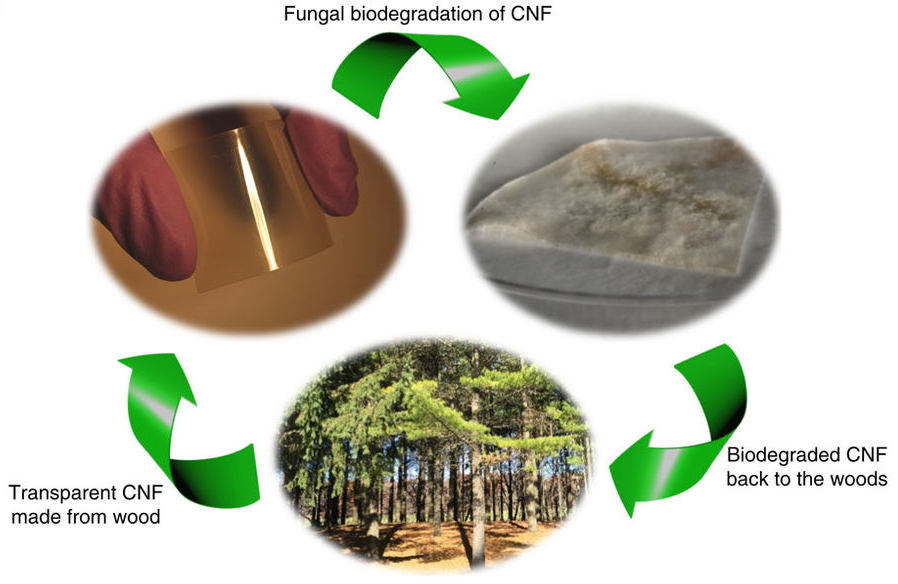 What Is Nanocellulose?
You may have heard of cellulose, the natural fiber found in wood (and all plants) used in various applications including:
Nanocellulose is a smaller, more refined version of cellulose.
Dr. Sabo explains, "Nanocellulose is a wood fiber that's made smaller either through chemistry or mechanical grinding. It's so small you can't see it. One of the first uses of nano-type cellulose was as an anti-caking agent in cheese, ice cream, and [medicine] tablets."
So, what does teeny tiny wood pulp fiber have to do with screens and tech? Dr. Sabo explains:
"If you pour it [nanocellulose] into a dish and dry it, it creates a transparent and flexible film. It's almost like plastic in some ways, but from trees. We've studied it for about 20 years and have learned a lot about its properties."
Dr. Sabo continues, "To put it simply, it's just another wood fiber that's smaller. It's not a magic bullet, but it has some neat properties. Seeing transparent wood, that's what got me!"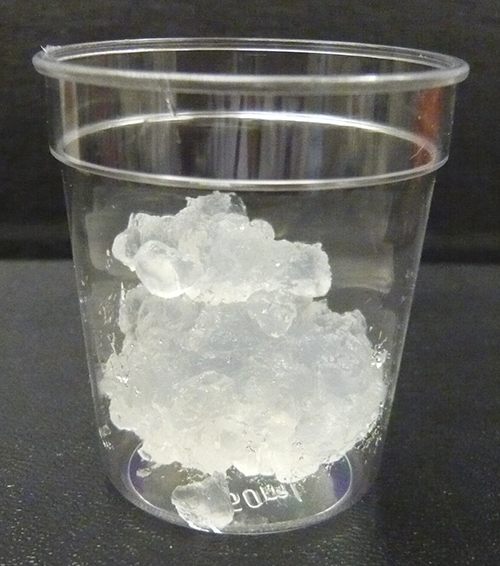 A Little History About Wood In Tech
Nanocellulose isn't the first component of wood to be used in technology. In fact, wood has been used in various technological devices for decades.
"Generally, wood has been used in circuit boards for a long time," Dr. Sabo explains. "If you look at the circuit boards in computers, they are made of pulp or fiberglass and coated with metal, and that's low-tech; it's more for structure. So it's not unheard of for wood to be in your computer."
Since those early days of mega-circuit boards, researchers have been refining their understanding of how wood pulp can be used to enhance technologies.
Nanocellulose is the brainchild of those years of study, trial and error.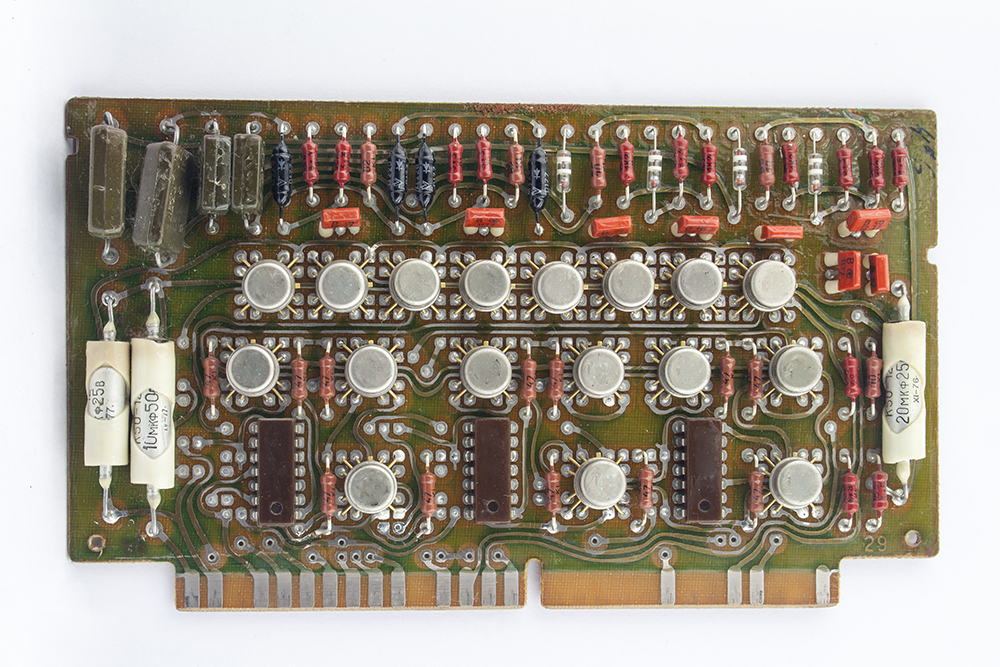 Top 5 Properties That Make Nanocellulose Viable For Use In Screens And Other Technologies
Three things make nanocellulose viable for use in screens and other technological applications:
#1: Strength
Per Dr. Sabo, "This is one of the things that really attracted people in the beginning. If you measure the crystalline version of cellulose, you'll find that it's stronger than steel and other particles."
#2: Transparency
As previously mentioned, nanocellulose creates a transparent and flexible film when dried. This makes it a potentially more eco-friendly candidate than plastic for creating clear, flexible screens and other technologies.
#3: Low-thermal expansion
"We've learned nanocellulose has a low thermal coefficient of expansion. This means if you heat it up, it doesn't expand—like plastic," Dr. Sabo says. "This is what technology companies need, materials that don't expand. And that's a property people like."
#4: Flexibility
Films made of nanocellulose are flexible, which, according to Sabo and other sources, make them appealing as next-generation flexible devices.
#5: Sustainability
Since nanocellulose products can be sourced from sustainably-managed forests and are biodegradable, they offer a more sustainable material than plastic, polymer-based products.
Additionally, researchers have found more eco-friendly ways of manufacturing cellulose using algae (vs. other chemicals), which doesn't present the same threat to the environment and waterways.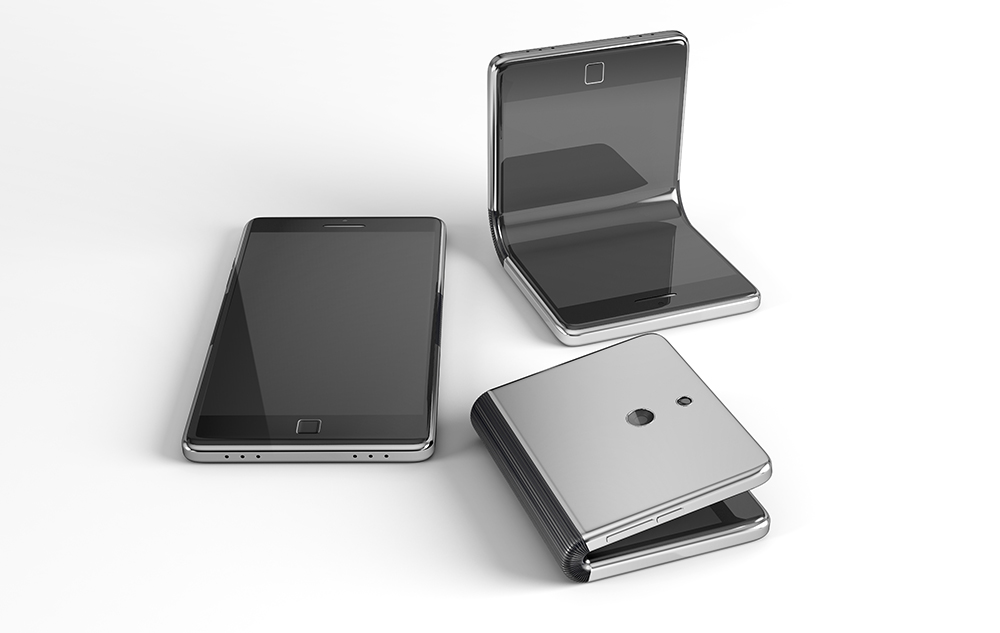 Different Types Of Nanocellulose Have Unique Applications In Tech
There are several different types of nanocellulose, each with different properties and applications.
Two examples are nano-crystalline cellulose (CNC) and nanofibrils (CNF).
Says Dr. Sabo: "The nano-crystalline cellulose has some other properties that the nano-fibrils don't have. In water, they can act as liquid crystals. Dried films of CNCs can also have color attributes, which gives them the potential to be used in devices.
"The point I'm trying to make is there are all different types of nanocellulose, so we're still trying to figure out which materials are best for different applications."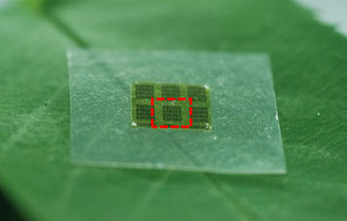 How Nanocellulose Is Used In Screens Today
In an unexpected interview twist, when asked if he could tell us the types of screens and devices in which nanocellulose is used, Dr. Sabo said he didn't know.
"The last I heard, a Japanese company was supposedly able to make it work. But I don't know if it's on the market or not. Certain countries and companies tend to be quite secretive about these things."
As a forestry company that interacts with various suppliers, pulp mills, wood product manufacturers, trade associations, and end-users, we know nanocellulose is used in screens.
However, the companies who build the screens use proprietary techniques to which we're not privy. What we do know is that all of these qualities in nanocellulose could contribute to its usefulness in screen technology.
To prove it, we did some more digging.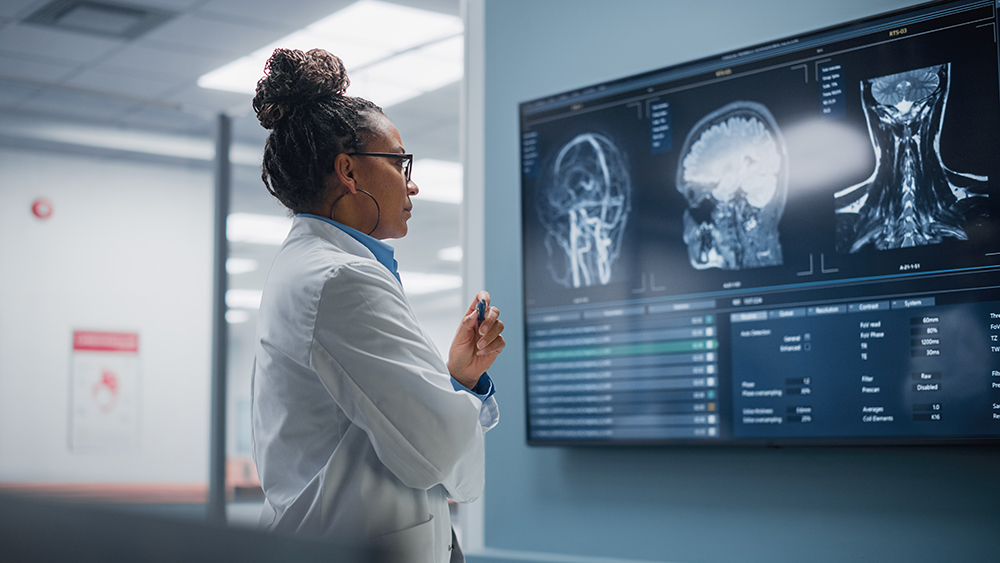 In a research paper entitled "Electrochromic Displays Screen Printed on Transparent Nanocellulose-Based Substrates," the authors explain how they are using different nanocellulose-based substrates to make electronic device manufacturing more sustainable.
"Manufacturing of electronic devices via printing techniques is often considered to be an environmentally friendly approach, partially due to the efficient utilization of materials. Traditionally, printed electronic components (e.g., sensors, transistors, and displays) are relying on flexible substrates based on plastic materials; this is especially true in electronic display applications where, most of the times, a transparent carrier is required in order to enable presentation of the display content.
"However, plastic-based substrates are often ruled out in end-user scenarios striving toward sustainability. Paper substrates based on ordinary cellulose fibers can potentially replace plastic substrates, but the opaqueness limits the range of applications where they can be used."
Dr. Sabo added there are also challenges within nanocellulose technology that must be overcome. Including its affinity for moisture, its brittleness, and the costs associated with manufacturing.
"That's a challenge we have: how to get the properties you want and keep it sustainable."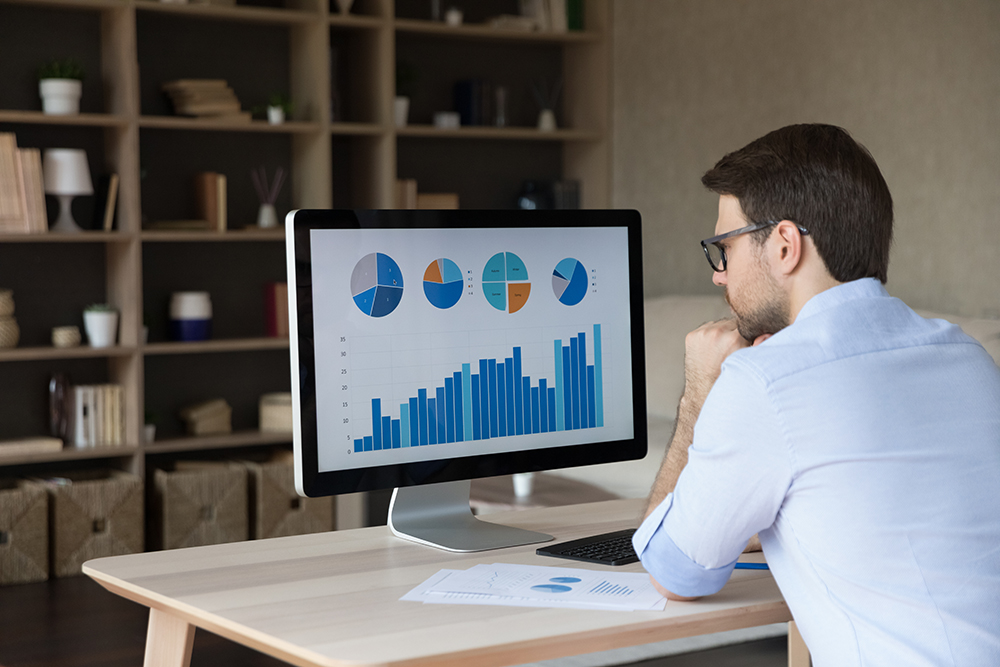 Closing Thoughts On The Future Of Sustainable Forestry Products In Tech
Based on our conversation with Dr. Sabo and the literature referenced here, it is clear that the science and tech communities are invested in creating more sustainable products.
And sustainable forest products are already playing a significant role in next-generation technologies.
When asked about his thoughts on the future of forest products in tech, Dr. Sabo shared this:
"I do expect that in the future, more and more materials will come from sustainable sources, including trees. The research community is making major efforts to find an economic or viable method to produce new materials from wood.
"Just recently, I read in a paper that they've developed a new bioplastic extracted from wood. If we can get cheap, easily processed, biodegradable and renewable plastics, that would do a lot to alleviate some of our greenhouse gas emissions.
"I think we'll have a lot more bio-based economy in the future. We can make basically anything out of wood. It's just the cost. As we figure out new ways and tricks to process the tree, stuff will get a lot cheaper, leading to increased use and environmental benefits.
My hope is one day we have this circular economy where everything is used again."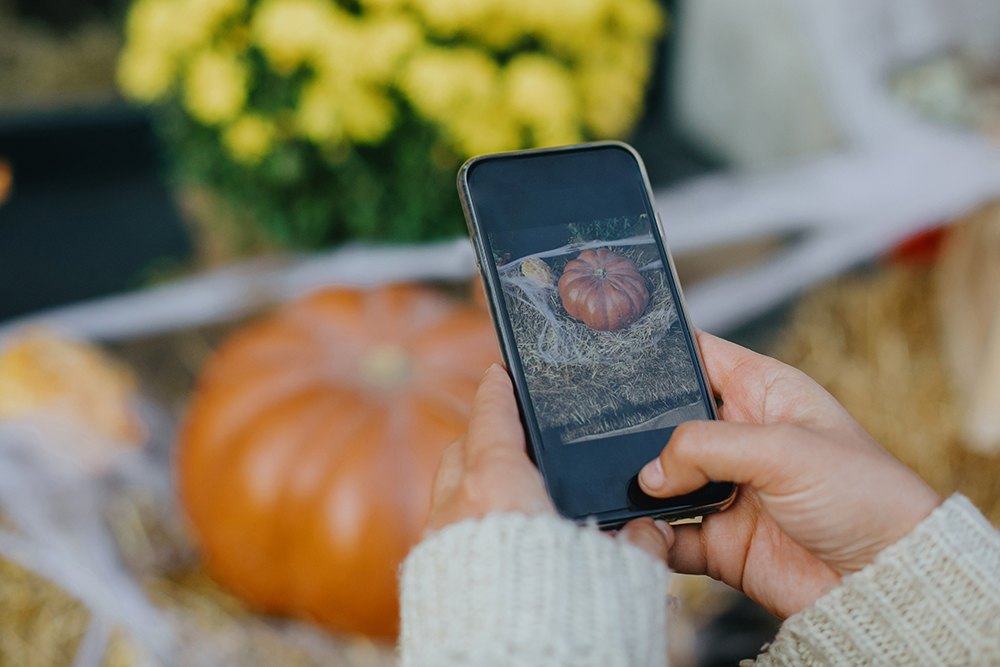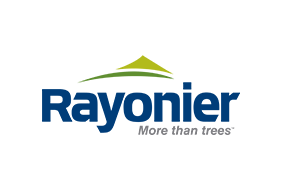 Rayonier
Rayonier
Rayonier (NYSE:RYN) is a leading timberland real estate investment trust with assets located in some of the most productive softwood timber growing regions in the United States and New Zealand. We own or lease under long-term agreements approximately 2.8 million acres of timberlands located in the U.S. South, U.S. Pacific Northwest and New Zealand. We are More than trees because we recognize that our 90+ years of success in the timberland industry comes from our people, an empowering culture and the courage to constantly challenge "the way it's always been done." Get to know us at www.rayonier.com.
More from Rayonier