Published 11-08-22
Submitted by Enbridge Inc.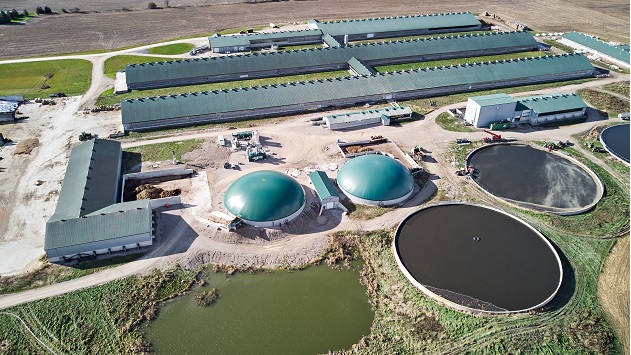 Agriculture is rife with renewable natural gas (RNG) production potential.
So, really, how are you gonna keep it down on the farm?
Stanton Farms, of Ilderton, Ontario, is now officially Ontario's first agriculture-based RNG supplier, after starting operations of its newly expanded biogas facility to transform on-farm and community-based organic waste into the carbon-neutral fuel.
As a result, Stanton Farms will produce more than 3 million cubic metres of RNG each year to be blended into the Enbridge Gas natural gas distribution network—enough renewable energy to heat more than 1,300 homes.
Stanton Farms has supplied the nearby Town of Ilderton with renewable electricity for more than a decade, having installed one of Canada's first on-farm anaerobic digestion systems for biogas production.
"Stanton Farms' new RNG facility builds on our commitment to sustainability and helps decarbonize Canada's natural gas supply," notes Laurie Stanton, President of Stanton Farms. "By helping to divert community-based organic waste from landfill, Stanton Farms is also helping to make Ilderton one of Canada's most renewable communities by suppling renewable energy for both its heating and electricity needs."
RNG is created by capturing "biogas" emissions from organic waste, landfills and wastewater treatment plants, and then upgraded into pipeline-quality gas.
Enbridge Gas is leading the way to a low-carbon future by connecting RNG producers to the energy grid. The RNG produced at Stanton Farms will be blended into our natural gas distribution network and storage using an innovative RNG injection station, to ultimately heat homes, power businesses and fuel fleets, further reducing carbon emissions.
"The increasing demand of RNG in Ontario, and beyond, enables farms like Stanton to demonstrate environmental leadership by converting farm waste into a useable, low-carbon energy source," says Steven Jelich, Director of Southwest Region Operations for Enbridge Gas. "We're pleased to support this innovative collaboration, which exemplifies how farms and utilities can leverage existing resources and energy infrastructure to reduce emissions and stimulate regional economic development."
With its expanded biogas facility, Stanton Farms will be able to divert more than 60,000 tonnes of community-based organic waste each year, reducing the release of methane into the atmosphere and eliminating more than 11,000 tonnes of GHG emissions annually—the equivalent of taking more than 2,200 passenger vehicles off the road
"Clean, renewable energy is at the heart of the solution to a low-carbon future," says David Piccini, Ontario's Minister of the Environment, Conservation and Parks. "Thanks in part to the actions and ingenuity of our people and our private sector, Ontario is driving Canada's progress on greenhouse gas emissions reductions in our fight against climate change. And we're proud to celebrate innovative Ontario companies, like Enbridge Gas and Stanton Farms, that are helping to lead the way."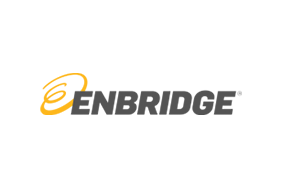 Enbridge Inc.
Enbridge Inc.
About Enbridge
At Enbridge, our name spells out our mission: a bridge to a sustainable energy future. That bridge safely connects millions of people around the world to the energy they rely on every day, fueling quality of life. Whether it's natural gas, oil or renewable power, the energy we deliver through networks spanning North America and our growing European offshore wind portfolio helps to heat homes, feed families, fuel vehicles and power industry. We're investing in modern energy infrastructure to sustain access to secure, affordable energy. We're also building on two decades of experience in renewable energy to advance new low-carbon energy technologies including hydrogen, renewable natural gas and carbon capture and storage. We're committed to reducing the carbon footprint of the energy we deliver, and to achieving net zero greenhouse gas emissions by 2050.
Headquartered in Calgary, Alberta, Enbridge's common shares trade under the symbol ENB on the Toronto (TSX) and New York (NYSE) stock exchanges. To learn more, visit us at Enbridge.com
More from Enbridge Inc.