Published 11-04-22
Submitted by Schneider Electric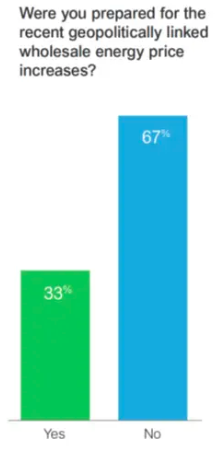 92% of respondents were impacted by recent energy volatility
67% of respondents were not prepared for recent geopolitically linked wholesale energy price increases
63% indicate that their supply chain continues to feel lingering impacts from the COVID-19 pandemic
Schneider Electric, the global leader in the digital transformation of energy management and automation, published research on how energy price and supply volatility is impacting energy management.
Energy price and supply volatility are top of mind for global corporations earning more than $250 million annually, with 92% of respondents to a recent Schneider Electric survey indicating they were impacted by recent price and supply volatility.
The survey results indicate that most organizations were not prepared for recent energy volatility and associated price increases, and results were mixed when respondents were asked to rate their actual effectiveness at managing volatility. 67% of respondents indicated they were not prepared for the volatility, and only 18% of respondents ranked their efforts as "extremely effective."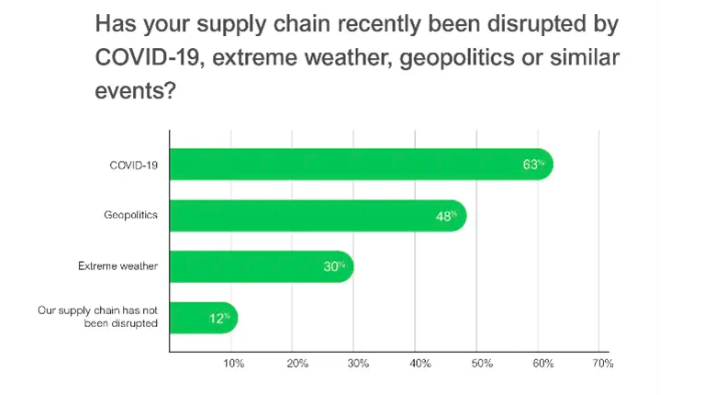 Lingering supply chain disruptions
Global energy markets are experiencing tremendous price and supply volatility in 2022. While volatility is historically common in energy markets, oil and gas markets have experienced some of the largest single day price increases of all time in 2022. To further complicate operations, 63% of survey respondents indicate that their supply chain continues to feel lingering impacts from the COVID-19 pandemic. 
"While many global organizations continue to feel impacts from volatility and disruption, it is important to manage energy spend and supply by having a risk management process in place to monitor and react to energy market conditions," said Steve Wilhite, President of Schneider's Sustainability Business.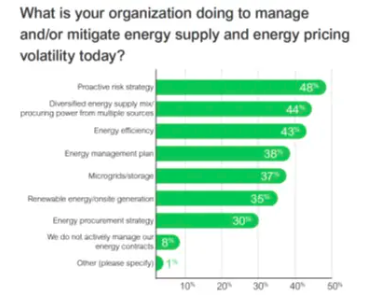 In order to respond to compounding issues of volatility and disruption, 48% of organizations are developing proactive risk strategies for energy sourcing and procurement. It is more important than ever for global organizations to manage energy as a strategic asset, and to have an integrated global portfolio that can achieve decarbonization goals while balancing risks.
Click here to access the report.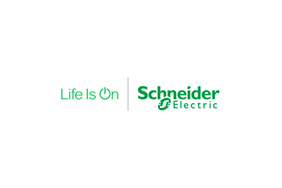 Schneider Electric
Schneider Electric
Schneider Electric is a European multinational company providing energy and automation digital solutions for efficiency and sustainability.
More from Schneider Electric