Published 11-04-22
Submitted by Expedia Group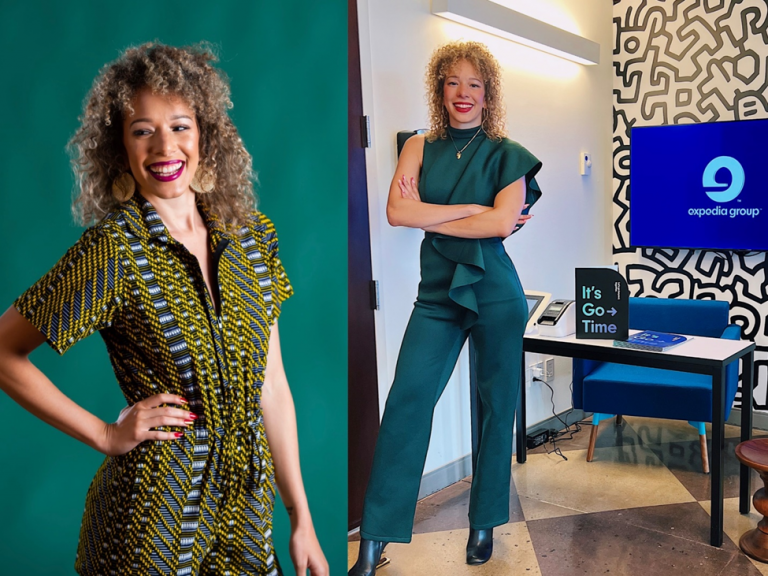 When my mom gave me the middle name Legend, she said it was because I was destined to use storytelling to change the world. I started my career as a writer with a mission to do just that. Being a Black, mixed-race, and Jewish woman, I had always been very aware and curious about how identity, culture, and bias shape our experiences. Through travel and writing I was able to deepen my understanding and began to piece together ways I could personally drive change.
I ended up in Tech – like many – by accident. A mentor and friend of mine introduced me to the industry and showed me how my skillsets translated into a career as a technology content marketer. This would be the beginning of several key moments I was fortunate to have with mentors and career sponsors who opened up doors and expanded what I believed to be possible. When I started out in Tech I was in awe of the opportunity, innovation, and wealth that exists in this industry. The problem was – I was often the only or one of few Black women or women of color in the room.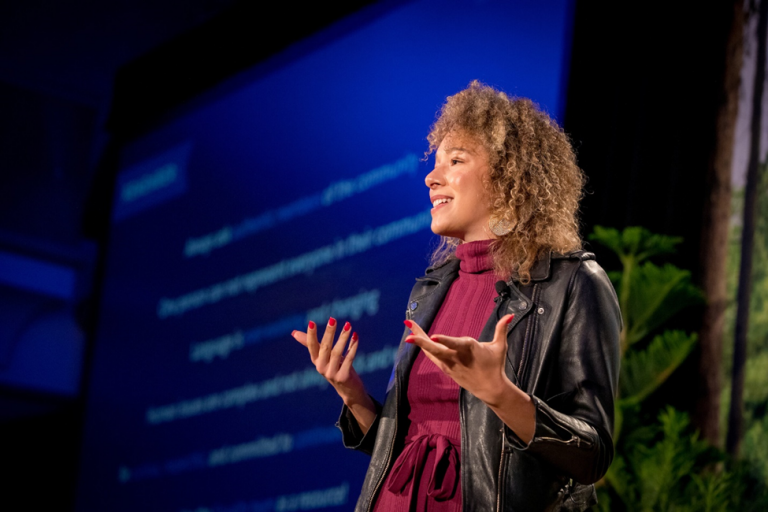 I couldn't shake the questions ringing in my head around what was driving the representation gaps across almost every company and what needed to happen to create real change. I put my old journalism hat on to research ways to educate on the problem and offer solutions. I then joined the leadership team of the company's Black employee resource group to elevate the conversation around workplace racial equality through the collective power of our group. This all led me to creating my first DEI (Diversity, Equity, Inclusion) role at a Fortune 500 company which has turned into a career that aligns with my values and purpose.
I've learned so much about myself, this field, and leadership through this path. I certainly made mistakes and at times the challenges felt insurmountable. I am incredibly grateful for my mentors, advocates, and community who circled and guided me at each step – and commit to doing the same for others.
When I was looking for the next step in my career, I was so drawn to Expedia Group's mission of travel as a force for good and how much that resonated with my own experience. In my role as Global Head of Diversity and Inclusion – Talent I work to drive systemic change through inclusive talent processes and ultimately open up access to the opportunities, possibilities, and generational wealth that we ALL deserve.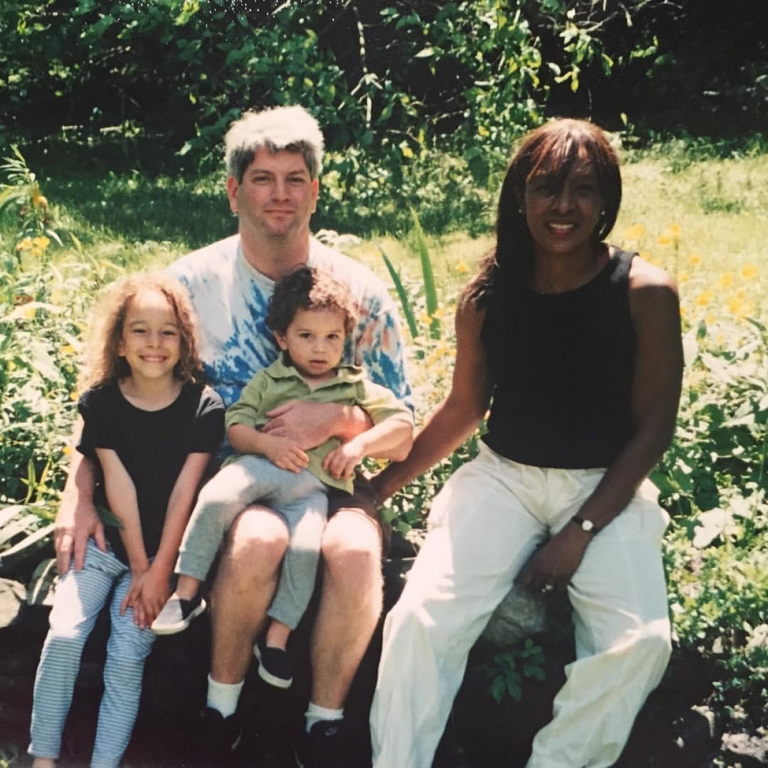 Being a part of AfroTech is so important to me because it is a conference that Is emblematic of our shared purpose to open up opportunity into Tech and elevate the Black talent leading innovation and influencing change. We've seen time and time again that there is also so much power in coming together as a community – especially for many of us who have been one of so few in so many spaces. We are (even more) magic when we come together, support, and show up for one another. I really can't wait to be a part of this phenomenal energy with Expedia Group this year.
---
You can catch Ally at the AfroTech Conference in Austin, TX on November 15 11:30-12 on the Learning Lab sharing how Expedia Group is powering travel through technology.

Expedia Group
Expedia Group
Expedia Group, Inc. companies power travel for everyone, everywhere through our global platform. Driven by the core belief that travel is a force for good, we help people experience the world in new ways and build lasting connections. We provide industry-leading technology solutions to fuel partner growth and success, while facilitating memorable experiences for travelers. The Expedia Group family of brands includes: Expedia®, Hotels.com®, Expedia® Partner Solutions, Vrbo®, Egencia®, trivago®, Orbitz®, Travelocity®, Hotwire®, Wotif®, ebookers®, CheapTickets®, Expedia Group™ Media Solutions, Expedia Local Expert®, CarRentals.com™, and Expedia Cruises™.
More from Expedia Group