Published 11-04-22
Submitted by Green Mountain Energy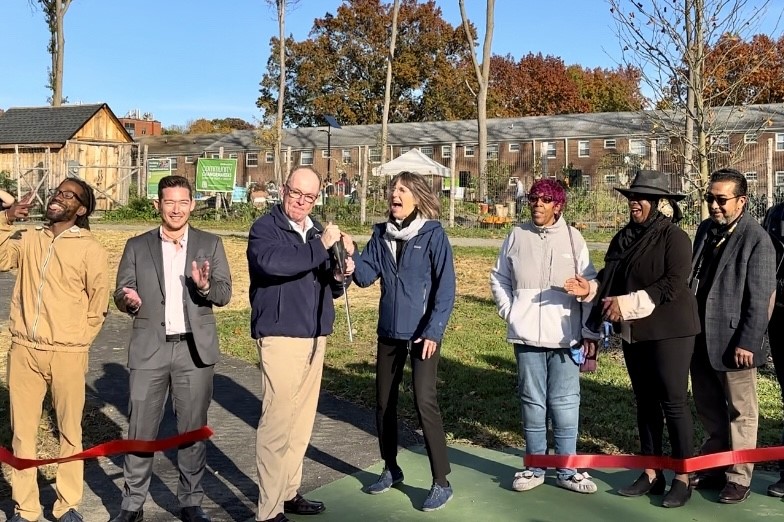 POUGHKEEPSIE, N.Y., November 4, 2022 /CSRwire/ - To celebrate the restoration of Pershing Avenue Park and the conclusion of another growing season at the Pershing Avenue Neighborhood Farm and Community Garden, the City of Poughkeepsie and Scenic Hudson hosted a ribbon-cutting ceremony on Friday, October 28, 2022.
Keynote speakers included City of Poughkeepsie Mayor Rob Rolison, New City Parks Executive Director, Rose Harvey, and Executive Director of Scenic Hudson Land Trust and Land Programs, Seth McKee. Joining them was Green Mountain Energy Sun Club® Program Manager, Johnny Richardson, who "turned on" the newly installed solar lights, funded by a $114,868 Sun Club® grant.
"Sun Club is honored to be part of this innovative project that will help residents of Poughkeepsie enjoy this well-lighted and sustainable space," said Mark Parsons, Green Mountain Energy vice president. "We recognize and applaud the work New City Parks does by working with communities and creating green spaces for play, social connection and contact with nature."
Pershing Avenue Park is in the 7th ward of the City of Poughkeepsie and is home to an active summer basketball league. The rest of the park's recreational facilities have suffered from years of deferred maintenance. In 2020 the city committed to restoring and revitalizing the park by hiring New City Parks to work with community partners in the 7th ward to restore the recreational facilities in the park and to add a walking trail, benches and newly installed solar lights and a meadow north of the basketball courts.
"The solar-powered lighting provided by Green Mountain Energy Sun Club is novel in parks around the country and is an example and model, while keeping Pershing Avenue Park safer, brighter, and a welcoming space for all neighborhood residents," said Rose Harvey, New City Parks executive director.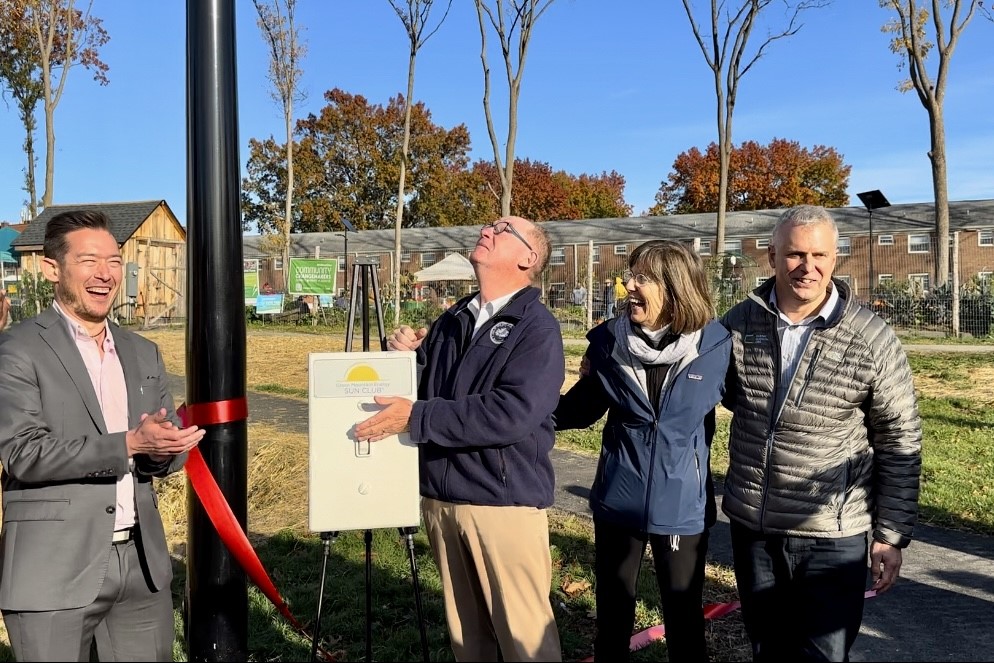 Visitors to the park can now enjoy newly installed playground equipment, newly resurfaced basketball courts, new hoops and backboards, many new trees and native shrubs for shade and cooling, new benches, new walking paths, and tables.
"We are grateful for this important and generous contribution by Green Mountain Energy Sun Club to this project that will widely benefit the community," said Rob Rolison, City of Poughkeepsie mayor. "We appreciate our partners in helping us make vast improvements to our parks, including the addition of solar lights in Pershing Avenue Park, which also perfectly aligns with the city's participation in the New York State Climate Smart Communities program."
The Pershing Avenue Community Garden and Neighborhood Farm opened in 2021 in response to needs voiced by residents to support and build healthy lifestyles for children and families and provide quality education programs for people of all ages. Residents have been growing their own produce in the community garden and operations commenced at an educational farm that supplies fresh fruits and vegetables to neighborhood families and local bodegas and restaurants. The farm also provides opportunities for Poughkeepsie youth that teach life and work skills through hands-on experiences in farming and gardening, health and nutrition, and entrepreneurship and leadership.
Along with Scenic Hudson and the city, partners included many Northside residents, New City Parks, the Poughkeepsie Farm Project, the YouthBuild AmeriCorps Program of Nubian Directions II, Ecological Citizens Partnership, Glynwood, and the PARKnership, a group of community leaders, municipal representatives, and local organizations created to focus on how to improve access to open space in the Northside of Poughkeepsie. PARKnership partners include local neighbors, Nubian Directions II, St. Marks AME Zion Church, Dutchess Outreach, the Poughkeepsie Farm Project, the Art Effect, New City Parks, Poughkeepsie Alliance, and Ecological Citizens Project.
About New City Parks
New City Parks works with municipalities to prioritize the funding and revitalization of urban parks and green spaces in low-income neighborhoods. Founded in 2019, NCP's mission is to bring greater health and happiness to neighborhoods that lack safe, usable parks by working with communities to create spaces for play, exercise, social connection and contact with nature. For more information, please visit our website: https://www.newcityparks.org.
About Green Mountain Energy Sun Club®
Green Mountain Energy is changing the way power is made and advancing sustainable communities through the work of Green Mountain Energy Sun Club®. Since its founding in 2002, Sun Club® has donated more than $11 million to 143 nonprofit organizations across Texas and the Northeast. Sun Club® collaborates with nonprofit organizations on projects that focus on renewable energy, energy efficiency, resource conservation, and environmental stewardship. To learn more about Green Mountain Energy and Sun Club® or to apply for a Sun Club® grant, visit greenmountain.com/sunclub.
Media:
John Penney
City of Poughkeepsie, Community Engagement Director
jpenney@cityofpoughkeepsie.com
(845) 451-4241
Jeanie Davey
Green Mountain Energy, Communications Specialist
jeanie.davey@greenmountain.com
713-537-5735
###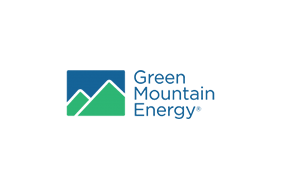 Green Mountain Energy
Green Mountain Energy
Green Mountain Energy Company was founded in 1997 with the mission to change the way power is made. Today, we remain 100% committed to this mission, which makes us the nation's longest serving renewable energy retailer and a clean energy pioneer. We provide customers with electricity products made from renewable resources like wind and solar and carbon offsets that help neutralize carbon emissions.
We live our commitment to sustainability inside and out: Every single product offered by our company has an environmental benefit, and our company operates with a zero-carbon footprint - distinctions that make us proud!
More from Green Mountain Energy