Published 11-03-22
Submitted by Aramark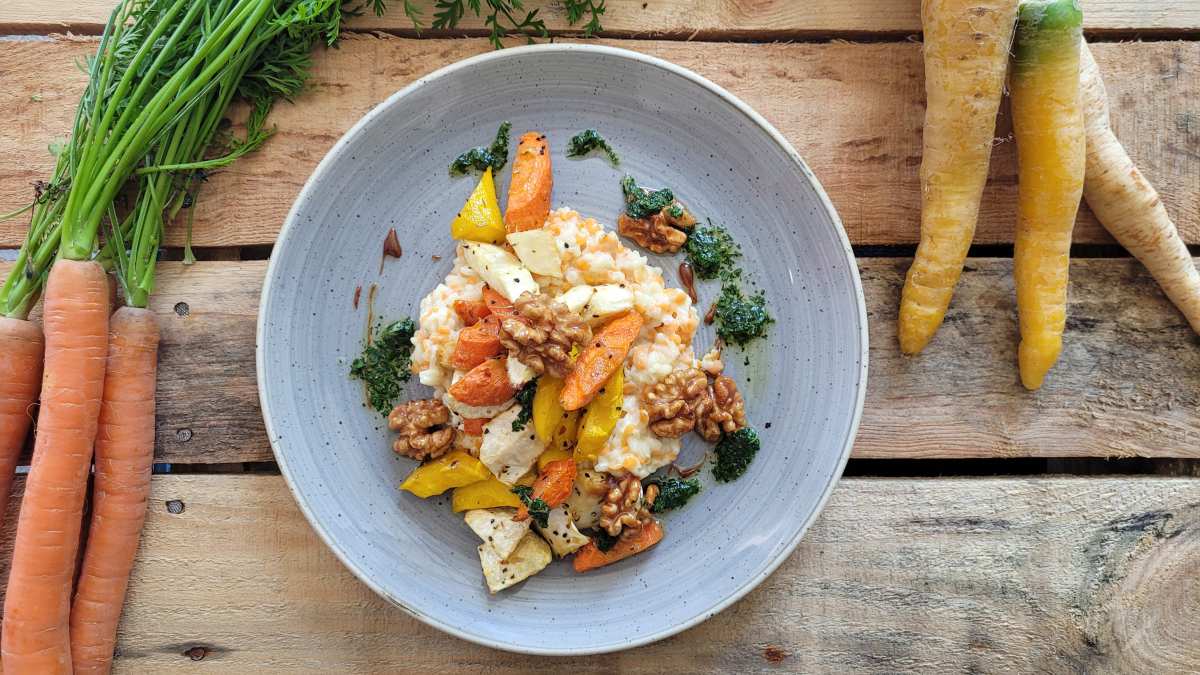 Originally published on Aramark.com
As part of Aramark's sustainability plan, chefs across the company have been working to create more recipes that are better for people and better for the environment.
The effort has led to the emphasis on what Aramark calls plant-forward eating—that is, menus that focus on plant-based foods such as vegetables, fruits, whole grains, and legumes as the stars of the plate while decreasing or eliminating the fish, meat, and dairy diners consume.
Aramark Germany has been developing and offering menus that are gentle on the climate for a decade now under their Earth Week label. And they've recently introduced a series of plant-forward recipes based on recommendations from scientists at the EAT-Lancet Commission who urge a global transformation of food systems to make a positive impact on people's health and to reduce food's environmental footprint.
"The EAT-Lancet Commission's Planetary Health Diet reduces the environmental footprint while having a positive impact on health," said Ulrike Moessner, Head of Culinary Creation and Nutrition, Aramark Germany. Moessner is also a nutritionist, an expert in nutritional science, and a member of Aramark's sustainability council in Germany. "Our team has created delicious and exciting recipes that we know our customers will enjoy and at the same time are based on scientific guidelines."
Introduced during Earth Week in October, the Aramark Planetary Health Diet recipes include dishes such as Vegetable Noodles with Caramelized Carrot, Pumpkin and Parsley Foam; Baked Kohlrabi with Buckwheat, Spinach and Smoked Tofu; and Lentil Risotto with Root Vegetables, Gremolata and Walnut Crunch (pictured at top).
The Planetary Health Diet menus are offered in all 500 Aramark-managed corporate restaurants in Germany.
To transparently demonstrate how climate-friendly the dishes are, the team partnered with Eaternity to calculate the CO2 emissions of the recipes. Each portion generates about 600g CO2 per portion, which is significantly lower than most industry standards.
Another way the Aramark Germany team is reducing the environmental impact of the food they serve is by promoting the use of "crooked" fruits and vegetables (sometimes called "ugly foods" in the US).
These are fruits and vegetables that have physical imperfections like bumps or minor blemishes and which often end up in landfills because of appearance. However, they maintain the same great taste and nutritional profiles as any other produce.
"Optical peculiarities in fruits and vegetables can lead to as much as 30 percent of a crop being sorted out," said Moessner. "We have been actively promoting the use of crooked fruits and vegetables for years to reduce food waste and this month we expanded our cooperation with a group called Querfeld to further our contribution to climate protection."
More About Eating Plant-Forward
Aramark has been increasing the company's emphasis on eating more fruits, vegetables, whole grains, beans, and seeds for some time—and for good reason.
Eating a plant-forward diet has become incredibly popular with diners and has been touted by medical and health organizations such as the American Heart Association.
In early October 2022, Aramark announced that by 2025 44 percent of its residential dining menu offerings at more than 250 colleges and universities in the US will be plant-based. The announcement was part of a longstanding collaboration between the company and the Humane Society of the United States.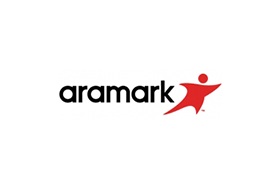 Aramark
Aramark
ARAMARK is a leader in professional services, providing award-winning food services, facilities management, and uniform and career apparel to health care institutions, universities and school districts, stadiums and arenas, parks and destinations and businesses around the world.
The company is recognized as one of the "World's Most Ethical Companies" by the Ethisphere Institute, one of the "World's Most Admired Companies" by FORTUNE magazine and one of America's Largest Private Companies by both FORTUNE and Forbes magazines.
ARAMARK seeks to responsibly address issues that matter to its clients, customers, employees and communities by focusing on employee advocacy, environmental stewardship, health and wellness, and community involvement. Headquartered in Philadelphia, ARAMARK has approximately 250,000 employees serving clients in 22 countries. Learn more at www.twitter.com/aramarknews.
More from Aramark