Published 11-03-22
Submitted by DOW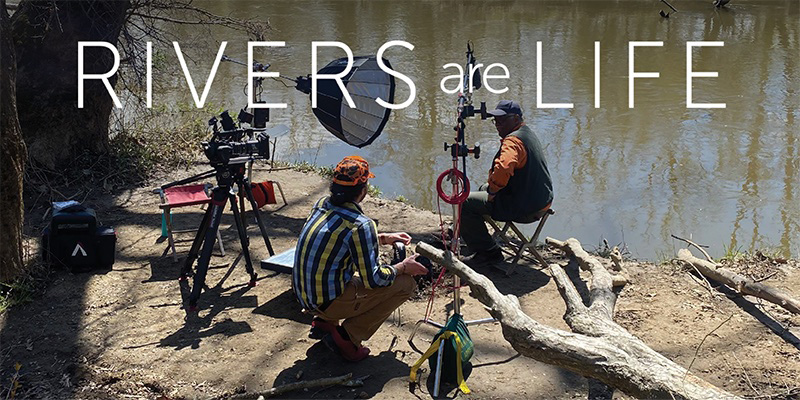 By Eunice Heath
"Waste in our world's waterways is a global problem which needs critical new thinking, new partners, and open collaboration. Everyone must play a part."
– Jim Fitterling, Chairman and Chief Executive Officer, Dow
Rivers connect us. They flow through our towns, enable recreation and industry, and are vital to all of us at Dow. In fact, 90% our world's population lives within walking distance to a river.
Our role as founding member of Rivers Are Life—an inspiring new initiative to enable advocates to make a positive impact on the health of rivers around the world one project at a time—blossomed from the shared belief that collectively, the local efforts of even a few individuals can make an impact on a global scale.
River Heroes—individuals around the world who advocate for and work tirelessly to restore the world's river ecosystem—are true agents of change, rooted in leadership, reinvention and creative momentum to be felt by those within and beyond their communities.
You can see these heroes in action in the short films at www.riversarelife.com.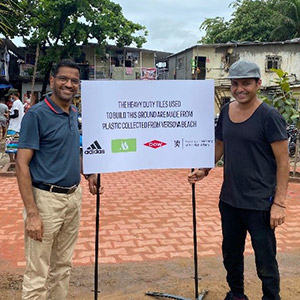 Two River Heroes in Mumbai
For lawyer and sustainability advocate Afroz Shah, and Milind Chavan, a sustainability and advocacy lead at Dow, their work as River Heroes is deeply personal. Based out of Mumbai, the duo recently organized a successful #PullingOurWeight clean-up in the Versova Sagar-Kutir mangroves wetlands of Mumbai, India—collecting an impressive 13,200 pounds of trash, which was then diverted to the appropriate recycling facilities. The clean-up event – a part of Dow's first ever global volunteer serve-a-thon – brought together 27 Dow employees, accompanying family members and 50 additional community volunteers who powered the effort, working side-by-side to sweep the areas of waste.
The Versova Sagar-Kutir mangroves and others like them around the world are essential to the health of the planet. Mangroves help to stop waste before a river carries it out to sea, and amazingly, their root and trunk systems sequester carbon and remove it from the air.
This mangrove wetland clean-up was just the latest of many for Afroz Shah, who is known as the man behind the world's largest beach clean-up in Mumbai in 2015. Through these efforts, he has drawn global attention to the problem of waste in our rivers, demonstrating how one passionate leader can make a global impact through local action.
"Water is the seed of our existence. River ecosystems are under attack by us—humans—due to our choices. My passion, life and work is to help all of us to coexist with river bodies," said Afroz. "Behavioural change, waste management and circular economy is what we practice in Mumbai and urge citizens all over to practice for the rivers to be healthy. We need thousands of River Heroes to protect the river systems on our planet. Let's do our bit."
Milind shares Afroz's passion for change. During his eight years of working in the sustainability space at Dow, Milind has participated in numerous clean-ups.
"As a sustainability advocate and Dow employee, it's so incredible to see the commitment from the Dow community to cleaning up this river. To me, it demonstrates how a collaboration between Dow and Rivers Are Life can create a circular economy, accelerate the efforts of River Heroes and truly make a difference in our rivers," said Milind.
Together, Milind and Afroz work on local solutions to drive a circular economy.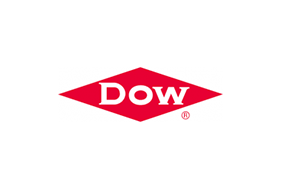 DOW
DOW
Dow (NYSE: DOW) combines global breadth; asset integration and scale; focused innovation and materials science expertise; leading business positions; and environmental, social and governance leadership to achieve profitable growth and help deliver a sustainable future. The Company's ambition is to become the most innovative, customer centric, inclusive and sustainable materials science company in the world. Dow's portfolio of plastics, industrial intermediates, coatings and silicones businesses delivers a broad range of differentiated, science-based products and solutions for its customers in high-growth market segments, such as packaging, infrastructure, mobility and consumer applications. Dow operates manufacturing sites in 31 countries and employs approximately 37,800 people. Dow delivered sales of approximately $57 billion in 2022. References to Dow or the Company mean Dow Inc. and its subsidiaries.  For more information, please visit www.dow.com or follow @DowNewsroom on Twitter.
More from DOW