Published 11-03-22
Submitted by Tapestry, Inc.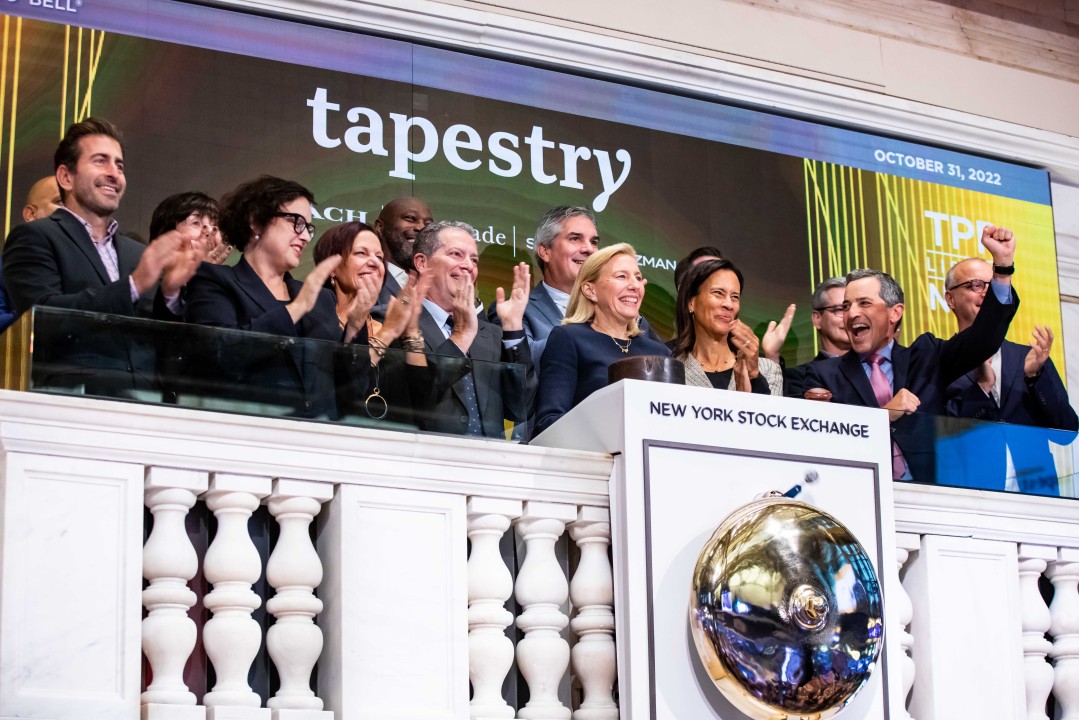 Five years ago, on October 31st, 2017, leaders from Coach, kate spade new york, Stuart Weitzman and our corporate teams gathered at the NYSE to officially announce the creation of Tapestry Inc. It was a pivotal moment, one that signaled all the possibility that lay ahead for Tapestry and our brands, now united under one name and ticker. Together, we embarked on a mission to stretch what's possible for our brands and to move at the speed of the consumer.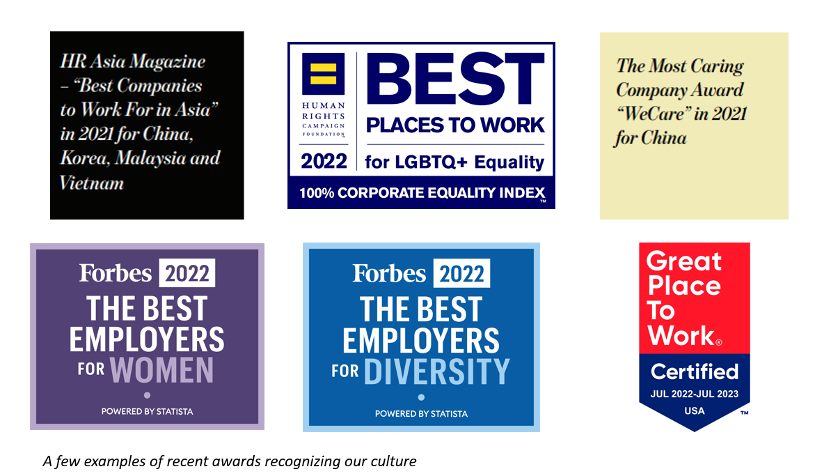 Yesterday, Tapestry returned to the NYSE floor to ring the closing bell in celebration of our 5 Year Anniversary. The world looks different than it did in 2017 -- a global pandemic changed the way we live and work and, importantly for Tapestry, accelerated critical trends in consumer behaviors.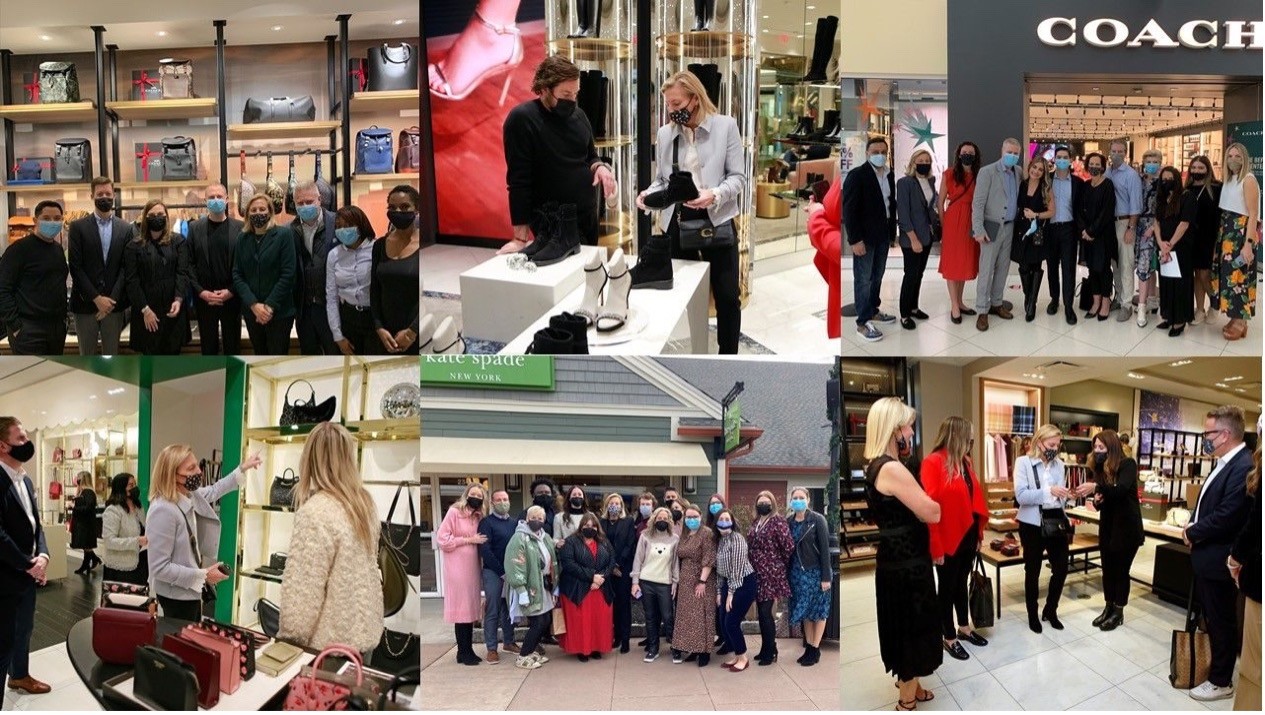 Here are five forces that shaped the last five years and set us on a path to long term success:
1. Nurturing a Culture of Belonging
As I always say: Our people are our greatest competitive advantage. Over the last few years, we have redefined our company values and doubled down on our efforts to build a culture of belonging. We know that difference sparks brilliance – and our leaders and colleagues create an environment where our people feel empowered, fueling innovation and creativity.
There's always room to grow, but I'm truly proud of some of the important achievements we've made in advancing our culture over the last 5 years including:
We launched 5 employee resource groups, including our newest Latinx & Hispanic Alliance, with the shared mission of bringing people together to connect on relevant topics, develop professional skills, and support one another.
We're holding ourselves accountable and tying 10% of our VP+ leaders' annual incentive compensation to performance on our equity, diversity & inclusion (EI&D) scorecards.
2. Committing to a Better-Made Future
In 2019, we established Our Social Fabric 2025 goals to help drive positive change for Our People, Our Planet and Our Communities. And we've already made important strides toward completing our goals, including:
Advancing access and equity initiatives and combating climate change by launching the Tapestry Foundation in 2021.
Supporting the BIPOC fashion community by partnering with the FIT Social Justice Center – a unique higher education initiative that provides scholarships as well as mentorship, education, and career support for the BIPOC fashion community.
Driving sustainability for the larger fashion industry and improving traceability within the leather value chain in Brazil by teaming up with the World Wildlife Foundation through the Tapestry Foundation in 2022.
3. Facing the Unthinkable - The Pandemic
As a retail company, our business and our people have faced innumerable, seemingly insurmountable challenges – including shutting down our stores, the halt of tourism, remote work and supply chain disruptions. For far too many, the pandemic brought with it incredible losses, and health struggles (including mental health).
The resilience and agility that our people demonstrated – and continue to demonstrate, particularly in China where there are still disruptions – is inspiring. Our corporate team temporarily shifted into a fully remote work model and our store employees came up with creative, digital ways to engage with consumers – even during lockdowns. We faced the challenges and tough decisions head-on, adapted quickly to change, and I believe we came out stronger.
4. Evolving our Supply Chain
While the pandemic threw the world into a supply chain crisis, we continued to think about how to drive long-term agility across our supply chain. After all, the strength of our supply chain affects how quickly we can deliver our products to customers – whether we're manufacturing products to be sold in store or shipping a product to a customer's doorstep.
We worked with partners around the world to shift production and keep pace with demand fluctuations regionally. Many of these changes and new ways of working are now embedded in our business. And, in 2021 we broke ground on a state-of-the-art 788k sq. foot facility in Las Vegas, Nevada, which will be completed next year. This new center is being built with sustainability in mind and leverages the latest advances in technology to create an even better shopping experience for our customers.
5. Transforming through our Acceleration Program
When we launched our "Acceleration Program" in early 2020, we had three primary objectives: get closer to our consumers, lean into digital, data and analytics, and evolve our ways of working to become leaner and responsive to change.
Over the last 2.5 years, our teams have done the incredibly hard work required to bring our vision of a transformed Tapestry to life – and the proof is in our results. Since 2019, we have:
Grown our digital sales from $600 million to $2 billion.
Achieved record revenue levels, hitting $6.7B in FY2022.
Attracted millions of new customers to our brands, 15 million in North America alone.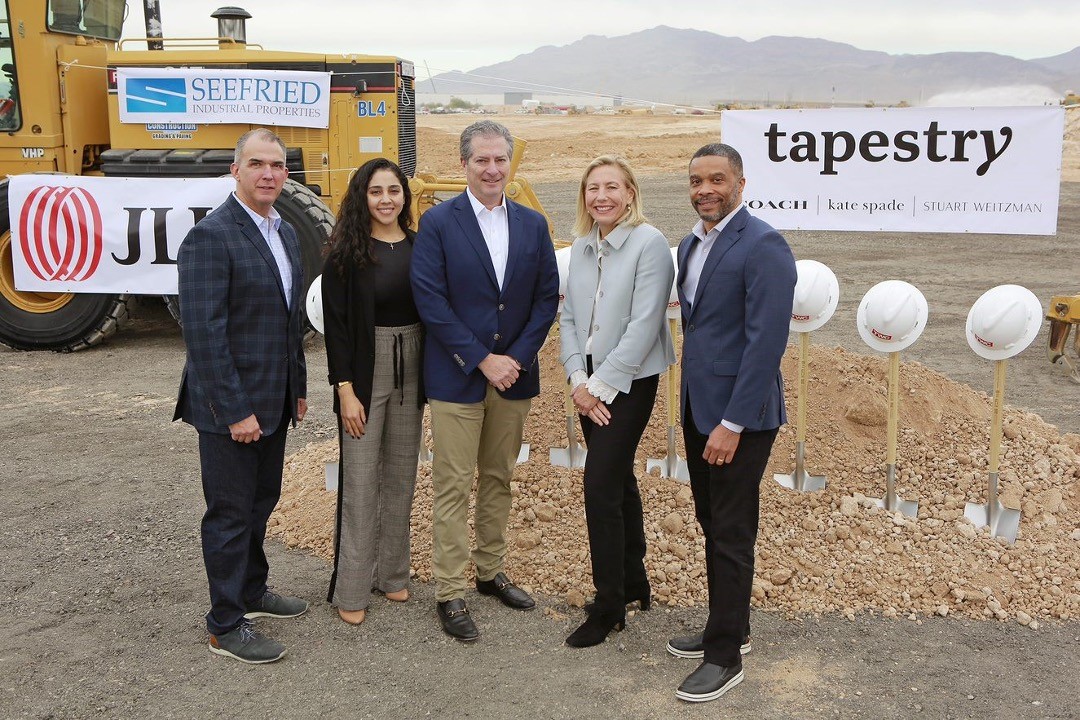 Since the launch of Tapestry, our teams across the globe have continued to stretch what's possible, laying a strong foundation for continued success and growth. While the current landscape may be complex, I believe that Tapestry is in a position of strength and ready for our next chapter: futurespeed.
Thanks to the team!

Tapestry, Inc.
Tapestry, Inc.
Tapestry, Inc. is a New York -based house of modern luxury lifestyle brands. The Company's portfolio includes Coach, Kate Spade and Stuart Weitzman . Our Company and our brands are founded upon a creative and consumer-led view of luxury that stands for inclusivity and approachability. Each of our brands are unique and independent, while sharing a commitment to innovation and authenticity defined by distinctive products and differentiated customer experiences across channels and geographies. To learn more about Tapestry, please visit www.tapestry.com. The Company's common stock is traded on the New York Stock Exchange under the symbol TPR.
More from Tapestry, Inc.