Published 11-02-22
Submitted by Paramount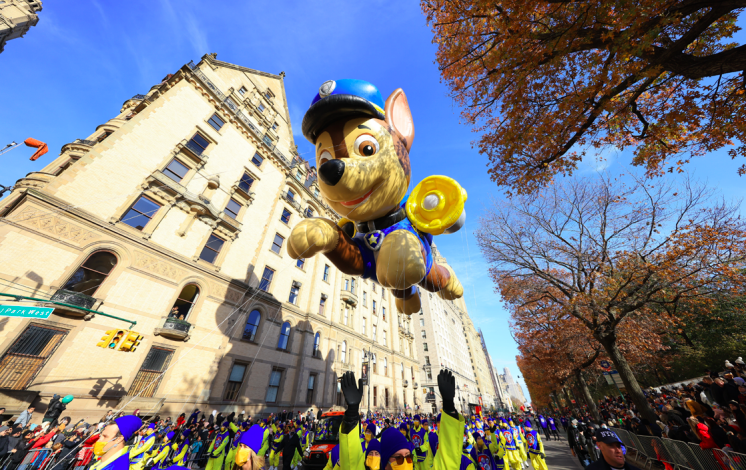 Originally published in Paramount's 2021-2022 Environmental, Social, and Governance Report
We license our intellectual property to create a wide range of consumer products and retail experiences. While we do not directly manufacture any products, we encourage our partners and suppliers to move toward more sustainable production, packaging, and distribution processes.
We currently maintain close to 3,000 active licensing agreements for products including toys, apparel, packaged goods, and more. We aim to align our licensed products as closely as possible with the values and standards we apply to the rest of our business. We also have an opportunity to use our voice as a major global company to help raise sustainability standards across the consumer products industry. We have continued to prioritize our engagement with our major retail partners and other organizations focused on improving transparency and sustainability in supply chains, such as the International Council of Toy Industries Ethical Toy Program, and Products of Change, an industry group focused on sustainability education and collaboration in the licensing industry.
As we move forward, we are monitoring the environmental and social implications of new areas of consumer products, including nonfungible tokens (NFTs) and are investigating environmentally responsible ways to engage on these products.
Establishing Expectations and Guidelines
All licensees must comply with the Paramount Supplier Compliance Policy, which includes strict requirements regarding ethical business conduct, labor practices, health and safety, conflict minerals, and more. Environmental impacts of our licensed products include energy, water, and material use; GHG emissions; and waste associated with manufacturing and distribution, packaging, and end-of-life disposal.
In 2021, we convened a Consumer Products working group – as part of our ESG Council – to find ways to encourage our partners to adopt more sustainable manufacturing practices, among other strategic areas. We are actively engaging external partners and subject matter experts to explore long-term sustainability goals for licensed products, such as encouraging or requiring licensees to reduce certain material inputs or to reduce emissions from manufacturing and distribution.
Integrating Sustainable Practices Into Our Consumer Products' Value Chain
In early 2021, we began to introduce new sustainability requirements with some of our partners during the contractual process. This work is ongoing, and we continue to strategize around how to present actionable solutions for existing partners to improve their environmental performance. At the same time, we have found success signing new licensees with an established approach to managing their environmental footprint.
We added new sustainable packaging language into approximately 20 new apparel contracts, helping to reduce packaging waste, particularly the use of virgin single-use plastic. Our Consumer Products team has also been working with some partners in our accessories lines to right-size packaging, helping to increase efficiency and reduce unnecessary packaging waste.
Many of our partners are looking to reduce ink usage on their packaging, whether to be more environmentally responsible or simply to reduce costs. To support these partners, we are preparing to release alternative packaging guidelines, beginning with the PAW Patrol brand. Partners who can demonstrate that they have made meaningful improvements can include certifications they have earned from external organizations and other relevant call-outs on packaging. Going forward, we will be incorporating options for alternative printing techniques into most of our packaging guides.
SpongeBob and Operation Sea Change
Created by a marine biologist, SpongeBob SquarePants has always had a deep love for the ocean at its core.
In 2022, Paramount will launch a multi-year initiative to protect ocean ecosystems and connect to the heart of the SpongeBob story. The Operation Sea Change initiative aims to divert and clean up millions of pounds of ocean plastic, while engaging fans and the public on key ocean restoration issues.
As we build out this initiative, we will publish and measure goals to divert and clean up ocean plastic and engage with licensing partners on how we can collectively reduce the ocean plastic pollution potential of the SpongeBob product lineup through several holistic strategies.
Learn More in Paramount's 2021-2022 Environmental, Social, and Governance Report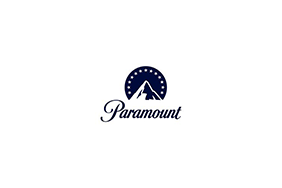 Paramount
Paramount
About Paramount Global
Paramount Global (NASDAQ: PARA, PARAA) is a leading global media and entertainment company that creates premium content and experiences for audiences worldwide. Driven by iconic studios, networks and streaming services, its portfolio of consumer brands includes CBS, Showtime Networks, Paramount Pictures, Nickelodeon, MTV, Comedy Central, BET, Paramount+, Pluto TV and Simon & Schuster, among others. The company delivers the largest share of the U.S. television audience and boasts one of the industry's most important and extensive libraries of TV and film titles. In addition to offering innovative streaming services and digital video products, Paramount Global provides powerful capabilities in production, distribution and advertising solutions.
More from Paramount