Published 11-03-22
Submitted by Action for Healthy Kids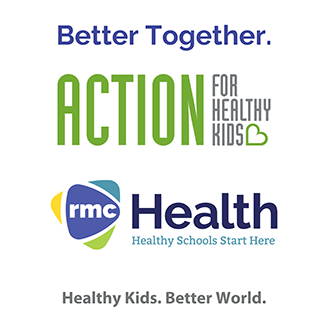 CHICAGO, November 3, 2022, /CSRwire/ - Action for Healthy Kids and the Rocky Mountain Center for Health Promotion and Education (RMC Health), two established nonprofit organizations with decades of experience serving education and public health at the local, state and national levels, have joined forces to tackle child health and well-being of America's youth. A merger agreement between the organizations has been signed.
"Both RMC Health and Action for Healthy Kids have a long history of serving students, families and school communities," said Martin J. McHale, Action for Healthy Kids Board Chair. "Together, we are poised to increase our reach and impact exponentially."
Focusing on a whole child approach, the organizations employ complementary programs and services. Action for Healthy Kids brings together and mobilizes educators, families and key stakeholders through its Family-School Partnership model. RMC Health facilitates professional development and capacity building for education and public health professionals using best-in-class adult learning techniques. Together, the organizations will provide a wide range of resources to schools to meet the urgent needs of America's youth and families.
"We are in the midst of a child health crisis. Now, more than ever, we must join forces to better serve kids and families," said Rob Bisceglie, CEO of Action for Healthy Kids. "I can't think of a better partner than RMC Health, a leader in training and professional development, to advance this important work."
The merger will result in the availability of robust programs and services, enhanced subject matter expertise, new partnerships, improved efficiency, and a greater capacity to serve the communities most in need.
"This partnership will be a game changer," said Shellie Pfohl, President & CEO of RMC Health. "Combining the complementary programs and services of our two organizations will allow us to serve the entire education ecosystem, from students and schools to state and federal organizations and government."
RMC Health will retain its name, brand and 501(c)(3) status. Bisceglie will remain as CEO of the organization. Pfohl will remain as president of RMC Health and also take on the position of Chief Growth Officer for the combined organization. The organization remains committed to doing the important work of reaching school champions, families and youth with more and better programs and services to decrease disparities and improve health outcomes for students. For more information, visit: https://www.actionforhealthykids.org
ABOUT ACTION FOR HEALTHY KIDS
Action for Healthy Kids is dedicated to improving children's health and well-being by bringing together and mobilizing educators, families, and other key stakeholders to help children lead healthy lives. Through its core programming and family-school partnerships, Action for Healthy Kids has impacted more than 20 million children in 55,000 schools nationwide to address systemic challenges in underserved communities. To learn more about its growing network of volunteers and champions, visit: https://www.actionforhealthykids.org.
ABOUT RMC HEALTH
For nearly four decades, RMC Health has facilitated professional learning and capacity-building that empowers champions for healthy young people. RMC Health effectively prepares school and public health staff to collaboratively implement proven approaches for promoting healthy students and schools and to work better together. RMC is a leader in its field, trusted to share best practices and to spearhead conversations and collaboration with partner organizations across the state and nation. For more information, visit: https://www.rmc.org/
###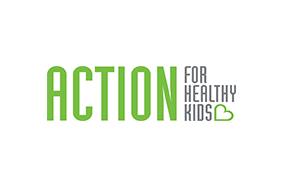 Action for Healthy Kids
Action for Healthy Kids
Action for Healthy Kids is dedicated to improving children's health and well-being by bringing together and mobilizing educators, families, and other key stakeholders to help children lead healthy lives. Through its core programming and family-school partnerships, Action for Healthy Kids has impacted more than 20 million children in 55,000 schools nationwide to address systemic challenges in underserved communities. To learn more about its growing network of volunteers and champions, visit: actionforhealthykids.org
More from Action for Healthy Kids