Published 10-27-22
Submitted by M·A·C Cosmetics
Founded in 1984 by two men in the LGBTQIA+ community, M·A·C is proud to be a place where LGBTQIA+ people have been celebrated since inception. M·A·C continues this legacy of support through M·A·C VIVA GLAM – the Lipstick that gives back 100% to nonprofit organizations supporting healthy futures and equal rights for people of All Ages, All Races, and All Genders.
On October 20th, M·A·C recognized Spirit Day – an annual awareness day that takes place on the third Thursday in October to show support for LGBTQIA+ youth and take a stand against bullying. The day is tied to the color purple, which symbolizes "spirit" on the rainbow flag.
In honor of Spirit Day, M·A·C teamed up with influencers @flawlesskevin, @princessdimo, @nicolaisnotcool, @julianncortezz, and @msmaverickmuse to "Go Purple" and give back to the LGBTQIA+ community through M·A·C VIVA GLAM.
Watch @flawlesskevin's video on M·A·C's global handle, here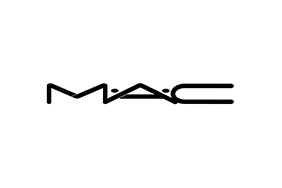 M·A·C Cosmetics
M·A·C Cosmetics
About M·A·C Cosmetics
M·A·C (Make-Up Art Cosmetics) is a leading brand of professional cosmetics and part of The Estée Lauder Companies Inc. Since its creation in Toronto, Canada, over 30 years ago, the brand's popularity has grown through a tradition of word-of-mouth endorsement from Makeup Artists, models, photographers and journalists around the world. M·A·C is now sold in over 130 countries/territories worldwide. Follow M·A·C on TikTok, Twitter, Snapchat and Pinterest (@M·A·Ccosmetics); become a M·A·C fan on Facebook (facebook.com/M·A·Ccosmetics); follow M·A·C on Instagram (instagram.com/M·A·Ccosmetics) and watch M·A·C videos on YouTube (youtube.com/M·A·Ccosmetics). For a M·A·C location near you, visit M·A·Ccosmetics.com.
More from M·A·C Cosmetics