Published 10-27-22
Submitted by Boston Scientific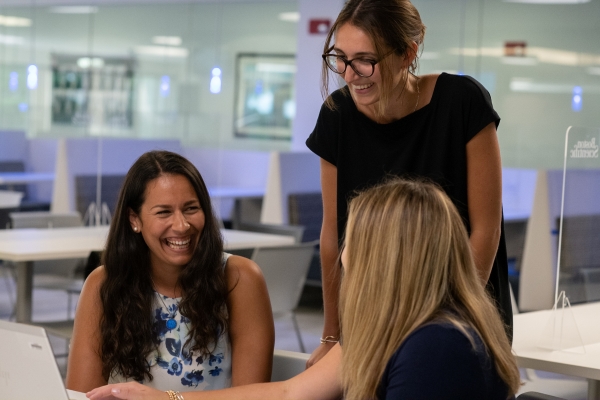 At Boston Scientific, our people are at the core of what we do – and our appreciation for them is reflected in our wide range of employee benefits. Wherever you are in life, we meet you with the physical, emotional, and financial support you need and make it easy to find those resources. Our "whole person" approach is one of the many reasons we're consistently hailed among the Best Places to Work by outlets including Glassdoor, Seramount, Forbes, Newsweek and Fast Company.
Your Boston Scientific benefits may vary based on where in the world you join us. But here's a small sampling of a dozen of our U.S. employee benefits.
1. Family-Planning Support
Our partnership with Maven offers comprehensive care for those planning, expecting and starting a family. Available at no cost to employees and partners who are pursuing fertility treatment, pregnant or up to 6 months postpartum, Maven provides unlimited on-demand virtual appointments with providers; referrals to top specialists in your area; community spaces to find support; and a dedicated care advocate to help you navigate it all. From fertility and egg freezing, to pregnancy, early pediatrics and returning to work, it provides around-the-clock support at every stage of your journey. Boston Scientific also helps make your transition to parenthood as fulfilling and smooth as possible with a generous paid leave of 14 weeks for birth parents and 8 weeks for nonbirth parents.
2. Adoption and Surrogacy Benefits
Growing your family via adoption or surrogacy is rewarding – and expensive. To help defray those costs, Boston Scientific offers adoptive parents reimbursement up to the IRS maximum, and surrogacy parents up to $14,000 reimbursement (taxable) for eligible expenses. Whichever way you become a parent, you'll receive 8 weeks of bonding leave at 100% of your pay. Our policies have earned us recognition from the Dave Thomas Foundation as among the Best Adoption-Friendly Workplaces for several years in a row.
3. Childcare Benefits
Since your childcare responsibilities change with time, we also offer benefits like on-site childcare centers at certain locations, as well as a partnership with care.com, where you can find vetted childcare for unexpected or ongoing needs, or even get subsidized backup care if care your plans fall through.
4. Senior Care Solutions
Caregiving takes many forms, including caring for an aging loved one. Through our Senior Care Planning benefits, you can receive one-on-one guidance from Senior Care Advisors. These advisors are Masters-level social workers with expertise in adult and senior care who will help you develop a personalized care plan with clear steps and strategies. Plus, our partnership with care.com can help you find support for your elderly loved one with things like transportation to doctor's appointments, help running errands and in-home assistance.
5. LGBTQ+ Care
There's a reason why Human Rights Campaign (HRC) has named us a Best Place to work for LGBTQ Equality for eight years running, with a score of 100% on their Corporate Equality Index. Our inclusive benefits include fertility and family planning assistance for all our employees, no matter their sexual orientation, as well as coverage for gender affirming care. In addition, our PRIDE Employee Resource Group provides community support and advocacy, so that you never have to feel alone.
6. Mental Health Benefits
Boston Scientific offers many resources for your emotional wellbeing. Through our Employee Assistance Program, you can receive five free and confidential counseling sessions with licensed clinicians per topic per year. We've also expanded access to virtual mental health resources – including substance abuse resources – so that you can get the support you need when and wherever you need it. And because a support network is crucial for mental health, our WellBeing SharePoint site and Yammer group give employees a place to connect and share.
7. A "Personal Assistant"
Life doesn't begin and end at the office – and the demands of home can sometimes feel overwhelming. Our Personal Assistant program, GuidanceResources, helps you locate resources on virtually any topic you're facing. Yes, really! Our on-call assistants will connect you with the experts you need, whether you're looking for veterinary services, a summer camp, special needs assistance, college planning services, stress management resources, substance abuse recovery support, vacation planning, relationship counseling, a financial advisor... the list of possibilities is pretty much endless. Consider it your secret weapon in navigating this thing called Life.
8. Extended Leave
We get it: Sometimes, when urgent priorities arise, you just need to step away from work. That's why Boston Scientific offers you time off when you need it. If it's extra time to care for a loved one that you need, Boston Scientific offers up to 12 weeks of unpaid, job-protected family leave. And if you need some time to take care of yourself, we offer the Personal Enrichment Sabbatical, a unique opportunity to take up to three months away from work to pursue something just for you, so you can return revitalized.
9. Education Benefits
Whether you're thinking about your child's education or furthering your own, Boston Scientific offers programs to help boost your success.
For you: We provide reimbursement of up to $8,000 for approved courses and materials to help you further your education. In addition, take advantage of free, confidential career coaching to help you navigate a successful career plan and educational journey.
For kids: Our partnership with Tutor.com offers free online tutoring for kids K-12, help with most subjects, study skills, ACT/SAT prep and more.
For college: For your college-bound student, we offer guidance on choosing a school, timelines for applications, and navigating loans, grants, and scholarship opportunities.
10. Financial Wellbeing
Because Boston Scientific wants to help you achieve financial stability, our offerings go well beyond the usual. For starters, our local credit union, BCU, offers accounts and resources to help you reach your goals, like budgeting tools and annual financial checkups. Flexible spending and health savings accounts allow you to save on eligible health expenses. Our discounted global Employee Stock Purchase Plan allows you to become part owner of Boston Scientific. To help you save for your children's higher education costs and navigate the maze of colleges, we offer free college planning assistance. And our attractive 401(k) match plan helps you set the stage for a secure retirement – a plan which PlanSponsor designated Best in Class for the sixth year in a row.
11. Legal Support
Quality legal assistance can be pricey, and it can be hard to know where to find an attorney you trust. Our partnership with MetLife Legal Plans means you always have expert legal protection to handle the range of personal legal needs you might face throughout your life. Whether you need assistance buying or selling a home, writing a will, dealing with identity theft, growing your family through adoption, doing estate planning, or for any other reason, we make it easy to get the legal services you need, and at a significantly reduced cost.
12. Pet Insurance
Your furry, scaly and feathered friends are an important part of your family. Boston Scientific offers access to pet insurance, with policies available to help you cover veterinary expenses. In addition to coverage for doctor's visits, treatments and medications, your insurance includes benefits like emergency boarding, lost pet advertising, and 24/7 access to veterinary experts via phone, chat and email, so that no matter the circumstances, you can give your pets the very best care.
Learn more about what makes Boston Scientific a "Best Place to Work" by exploring our benefits, culture, and careers.
View original content here.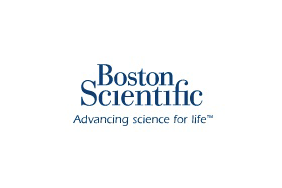 Boston Scientific
Boston Scientific
Boston Scientific transforms lives through innovative medical solutions that improve the health of patients around the world.  As a global medical technology leader for 40 years, we advance science for life by providing a broad range of high performance solutions that address unmet patient needs and reduce the cost of healthcare. For more information, visit www.bostonscientific.com and connect on Twitter and Facebook.
More from Boston Scientific