Published 10-26-22
Submitted by FedEx Corporation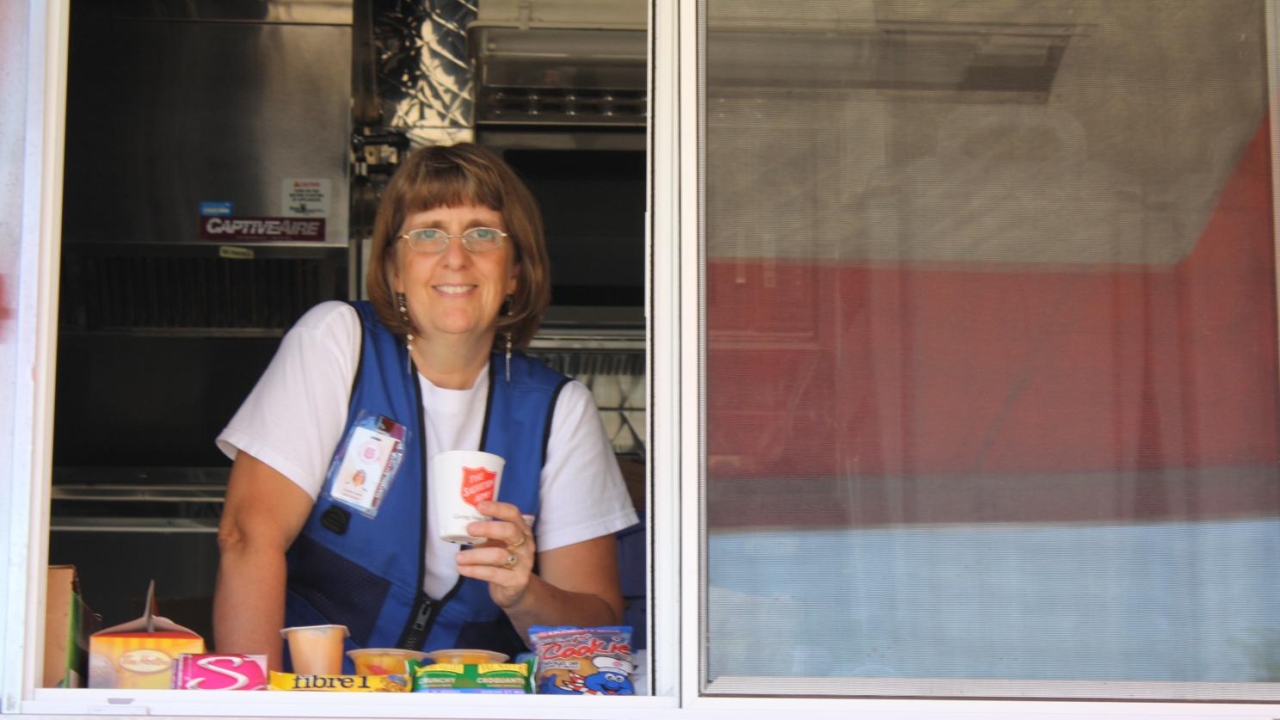 In times of distress, a large white truck with red lettering rolls up, opens a window and the smell of fresh hot coffee wafts in the air: The Salvation Army is here to support communities, partner agencies and first responders. The Community Response Unit or CRU is a heavy-duty vehicle outfitted with a full kitchen and can serve upwards of 150 people. This was made possible by a long-standing partnership and generous donation from FedEx.
The CRU that operates in the Prairie Division has seen a variety of action in its 14 years on the road. It has served first responders and volunteers attending to natural disasters such as flooding and forest fires. It has supported training exercises for first responders and government agencies. It served as a kitchen for a partner agency while they were renovating. It is also a key piece of the Street Ministry program: used to visit homeless encampments, for wellness and extreme weather checks and as a mobile soup kitchen.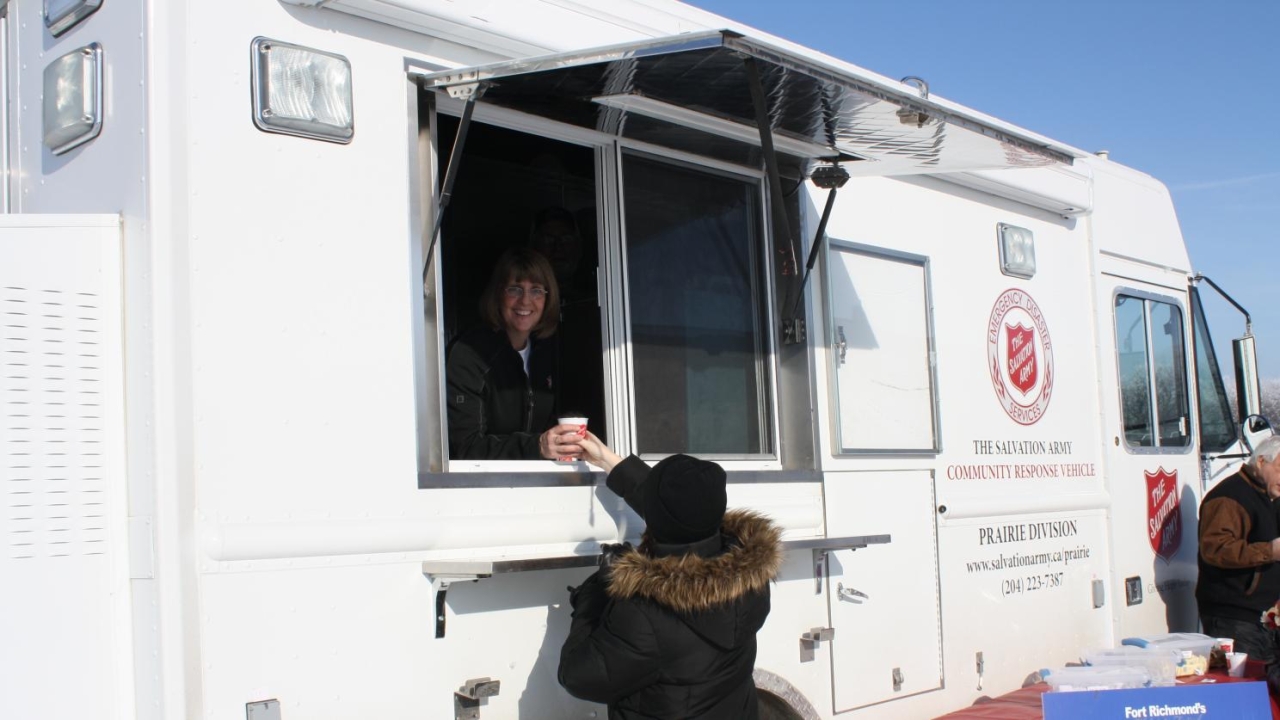 "Without the generous donation and partnership, we would not be able to do what we do" says Debbie Clarke, Emergency and Disaster Services Specialist for the Prairie Division. "The Salvation Army is often called upon in the time of disaster and we always try our best to support those in need. With this CRU not only can we respond but we are equipped with a stove and oven. This is a very expensive vehicle to purchase, operate and maintain. This donation is greatly appreciated and something we don't take for granted" she says.
Hot meals can be prepared and served from the CRU. The unit is outfitted with a stove, oven, a large fridge, a warming unit, three sinks (for rinsing, washing, and sanitizing), and an additional handwash sink which helps ensure health standards are met.
"We are also very fortunate to have a total of three seats. Many units don't have the extra seat and therefore can only bring one volunteer. Often, we are called to remote locations where there are no facilities to cook and having this vehicle allows us to respond anywhere a vehicle can drive" says Clarke.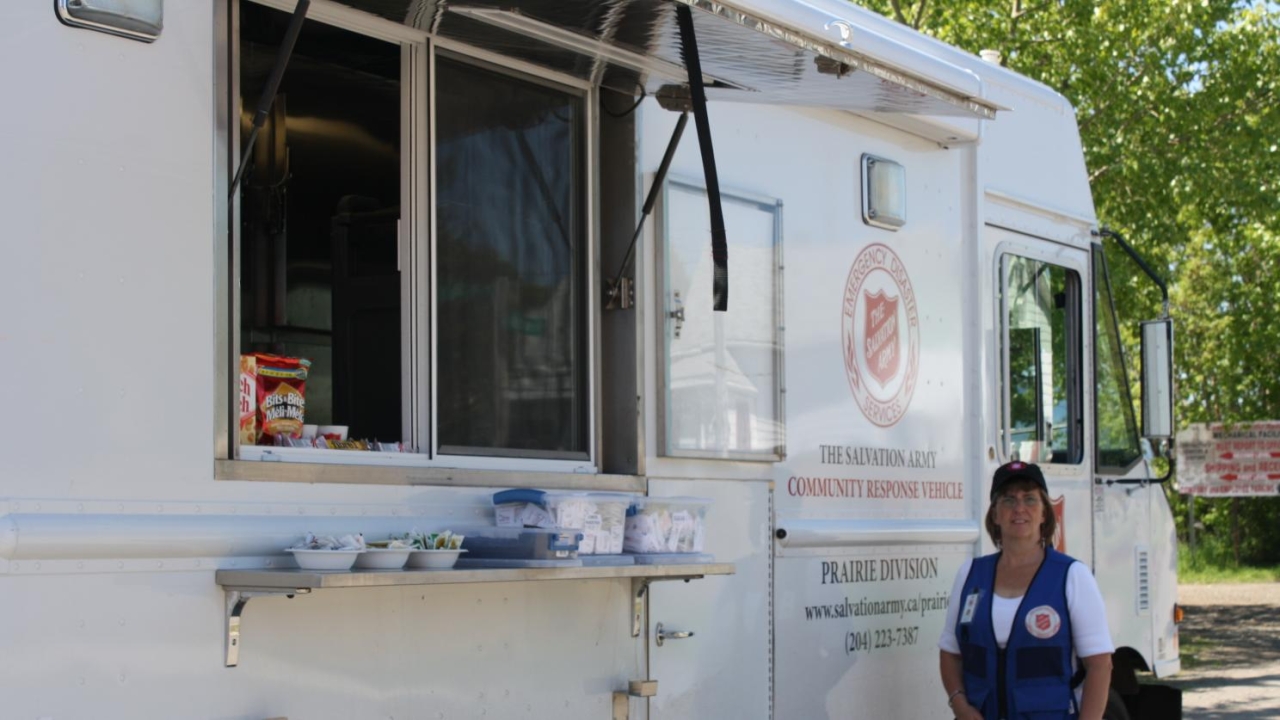 Clarke recalls an incident in the early 2010s where the CRU attended to a recovery operation, after a boy fell through the ice on a frozen river. The search took many days in harsh winter conditions.
"We, as the Salvation Army were able to use our FedEx-donated vehicle to be stationed right in the area and provide hot meals for the divers every day. We cooked fresh hot meals. This was during the winter and many times they told us how much they appreciated it. It was a safe place for them to come to the truck and be themselves during a very difficult time" Clarke explains.
"We cannot say enough how much this vehicle has helped us during floods, fires, river searches, and other events. A disaster affects everyone, and it is only through partners like FedEx that we, as The Salvation Army can respond with care and compassion to help bring hope during what seems like a hopeless time"
Today, The Salvation Army's Emergency Disaster Services (EDS) has grown into an international network involving thousands of trained personnel worldwide, including many volunteers. Salvation Army EDS personnel respond to incidents of various sizes and scopes. In following with its holistic ministry, the Army provides supports that meet the immediate, as well as long-term, physical, emotional, and spiritual needs of disaster survivors and responders.
***Photo credit Debbie Clarke, Emergency and Disaster Services Specialist for the Prairie Division, serving the community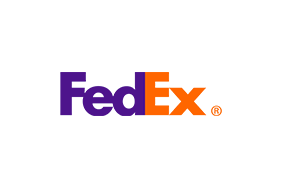 FedEx Corporation
FedEx Corporation
FedEx Corp. (NYSE: FDX) provides customers and businesses worldwide with a broad portfolio of transportation, e-commerce and business services. With annual revenue of $93 billion, the company offers integrated business solutions through operating companies competing collectively, operating collaboratively and innovating digitally as one FedEx. Consistently ranked among the world's most admired and trusted employers, FedEx inspires its more than 530,000 employees to remain focused on safety, the highest ethical and professional standards and the needs of their customers and communities. FedEx is committed to connecting people and possibilities around the world responsibly and resourcefully, with a goal to achieve carbon-neutral operations by 2040. To learn more, please visit fedex.com/about.
More from FedEx Corporation