Published 10-26-22
Submitted by Subaru of America, Inc.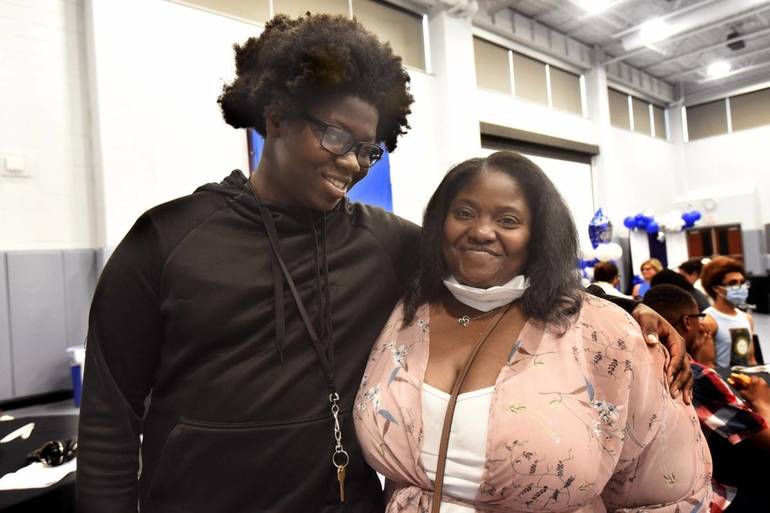 Originally published by TAP into Camden
By APRIL SAUL
The "Remarkable Grads" of 2022 more than lived up to the name.
In the ninth year of a program sponsored by the Camden School District and funded by Subaru of America, Inc., 25 high school students from eight public schools were given that title and awarded laptops and $1,500 scholarships on Tuesday night at Camden High.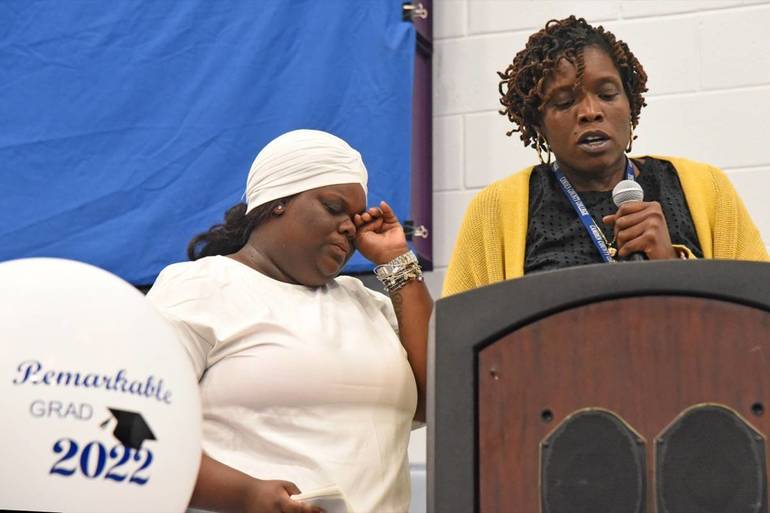 The group was diverse — but shared tenacity, determination, and dreams.
There was Marquasha Chestnut, the Gateway to College senior who lost both of the grandmothers who had helped raise her during this school year.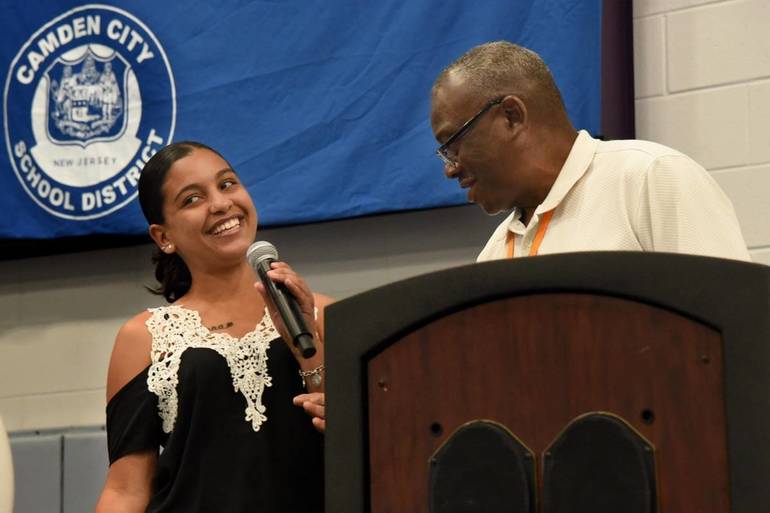 "I had to finish," said the college-bound Chestnut, "because I know they're watching me."
For Camden High senior Breanna Diggs, graduating meant juggling her new baby and her studies. "Now I have a daughter and I have to set an example for her," she said. She plans to go to Camden County College to study cosmetology.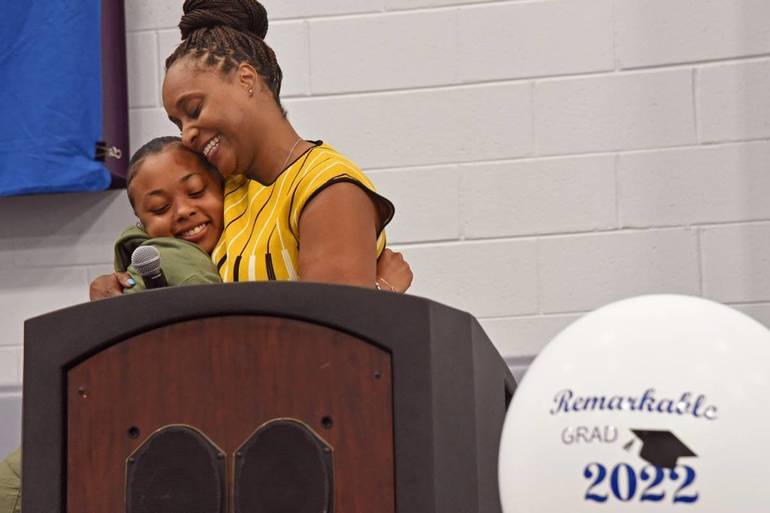 Pride Academy senior Jeremiah Wright said he lacked focus before transferring to the school in February. His grades shot up immediately, and now he plans to attend Bloomfield College and design video games to help people with Alzheimer's and dementia. "No one," he said, "has done this before."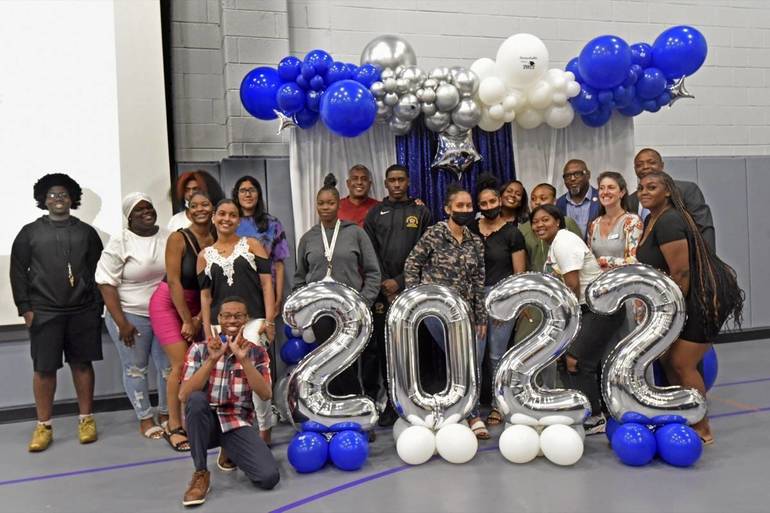 The "Remarkable Grads" program is designed to recognize "outstanding scholars who, in the face of adversity, have exhibited an unwavering commitment to their education and beyond," Camden school superintendent Katrina McCombs said in the press statement announcing the annual event.
Honoree Haki Pratt, a Creative Arts senior who is the drum major of the Camden High Marching Band, said that with two parents and an extended family that "gives me everything I need," he hadn't had "too many obstacles" and "no sob story."
Pratt, who is headed for Morehouse College in the fall, has taught karate, and thought that perhaps he was being cited for his mentoring of fellow students—"uplifting others and energizing them to do positive things in life."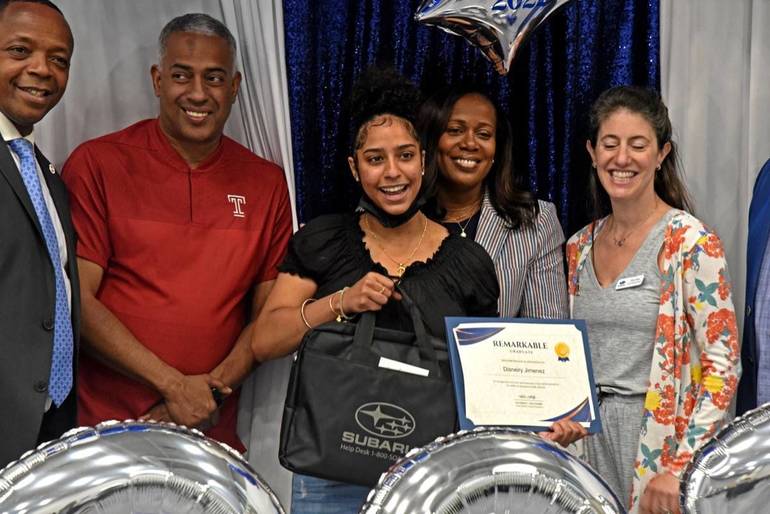 Before being called up to the podium and given awards in front of their family members and educators, the students heard from city leaders. Mayor Vic Carstarphen assured the students, "As far as you continue to go, you will still have this support system."
Keynote speaker Carmen Day, a Camden native who is now a lawyer, spoke of her personal journey from being arrested at age 16 in front of her mother to graduating from Rutgers law school early at the top of her class. In the years after her arrest, Day said, "I realized it was not what happened to me that mattered, but what I chose to become…I was somebody that society counted out."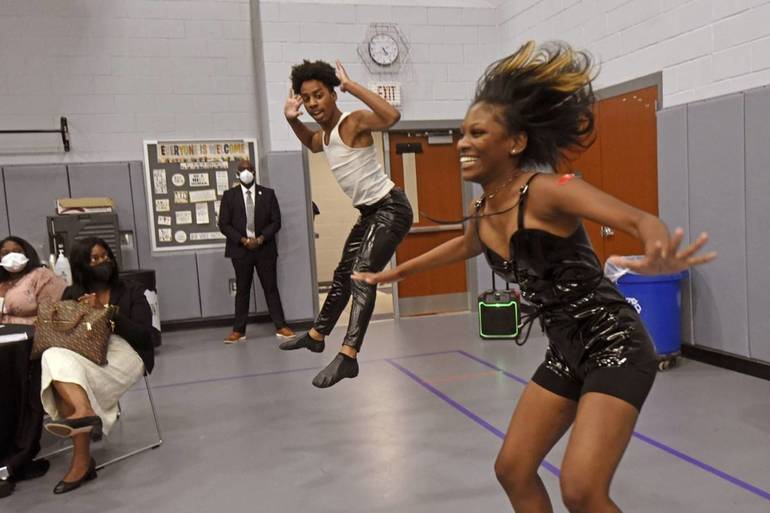 Corporate Responsibility Manager for Subaru of America Shira Haaz told the students, "We are so proud of you and of what you are becoming."
And McCombs urged the graduates to use the city as a touchstone.
"Remember that we love you, care about you and that your city will always be waiting to welcome you back," she said.
Contintue reading here.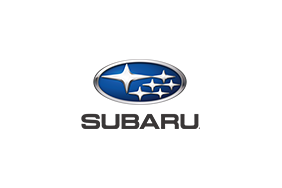 Subaru of America, Inc.