Published 10-26-22
Submitted by New Acre Project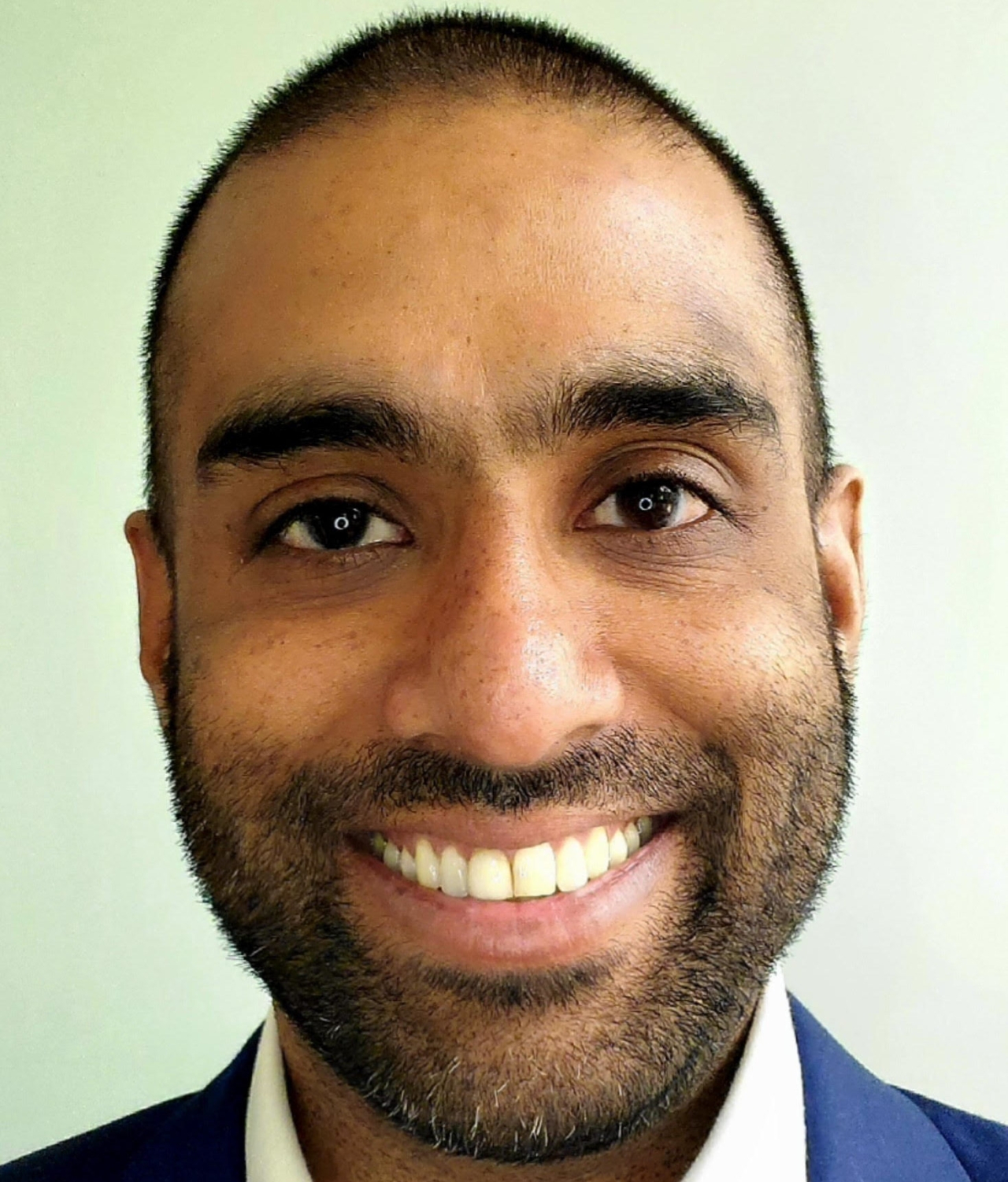 Originally published on NewAcre.org

Hari Balasubramanian is Founding Managing Partner of EcoAdvisors, which has helped advise more than US$3.5 billion in sustainability-oriented financing and Founder of EcoInvestors Capital, a platform built for credible environmental allocations across the capital spectrum. Both companies create value for clients while ensuring the persistence of the global economy's foundation—nature.
With a background in international coastal and marine conservation, Hari learned from projects in over 45 countries while working for Conservation International, one of the world's largest environmental non-profits. It was while working there that he realized that philanthropic donations alone would not be enough investment to fully support environmental sustainability. What's more, Hari realized that investors and businesses often struggle to understand that investments in nature not only generate environmental benefits but can also create resilience and economic prosperity.
As a provider of nature-based solutions (NbS) to retail investors, New Acre Project spoke with Hari about the challenges organizations face in meeting their sustainability targets and the growing demand for nature-based investments.

Nature-based solutions to the climate crisis are gaining the attention of impact investors, but companies still face hurdles when it comes to investing in nature-based projects. Hari identifies those hurdles as including a lack of clear regulation; a shortage of expertise for identifying and developing high-quality sustainable opportunities; bottlenecks in verification and validation; and inefficiencies and undue friction in the marketplace.
But, he says there are opportunities to meet these challenges.
"In nature, we have the best carbon capture and storage mechanism at scale in the world," he says. "There is still an abundance of natural systems that can be reinforced to maintain a GHG balance to sustain humankind, we just need to enable the supporting infrastructure to connect demand with credible and impactful supply."
With both regulated and voluntary carbon pricing, utilizing nature for carbon capture and storage becomes attractive to impact investors.
Over time, Hari says, the focus has shifted toward ESG performance with firms targeting the environmental, social or governance practices, viewing these as accruing benefits and reinforcing underlying value, even if these benefits weren't always monetizable. But that is changing.
"At EcoInvestors we are using our deep knowledge in this space and our vast network to overcome the current friction and inefficiencies to create an effective marketplace for NbS," says Hari. "Through our facility, customers looking for credible product to offset their carbon output will have a means to meet their promised objectives."
Furthermore, companies are also beginning to redefine their corporate social responsibility (CSR) efforts, shifting away from viewing sustainability efforts as a function separate from their primary operations and one that existed mainly to counteract the negative impacts of those core operations.
"We are at an inflection point in the response to the climate crisis. There is a growing recognition of the global emissions budget and associated average temperature rise," says Hari. "This has led to regulatory pressure and voluntary commitments to net zero. There is also a realization that averting catastrophic tipping points will require both emissions reductions and carbon capture."
Consequently, more investors are taking note of both the downside risk protection and upside value creation of nature-based solutions that are being elevated on a global scale.
Life on land and water
Another positive attribute of nature-based climate solutions are the co-benefits they can create related to biodiversity conservation, social benefit and economic opportunity. Three significant initiatives are driving interest in nature-based solutions among both investors and organizations seeking to achieve net-zero emissions ambitions: the Task Force on Climate-related Financial Disclosures (TCFD), the Task Force on Nature-related Financial Disclosure (TNFD) and the UN Sustainable Development Goals (SDGs).
"The disparity between what was conventionally spent actively damaging the planet—over 50% of global GDP or U$40 trillion—relative to what was being allocated to protect it—less than 0.2% or US $200 billion—is staggering," says Hari. "Meanwhile, the World Economic Forum report from January 2020 informed us that over half of global GDP, or more than US $44T is moderately or highly dependent on nature and its services."
The TCFD, TNFD and SDGs offer frameworks for investors and economies to resolve the disparity in the value we generate from nature versus what we allocate to protect it. And it's vital to do so, given the value of the services it provides.
Climate action tends to dominate the public conversation on SDGs. But there are other SDGs that also deserve attention, Hari says, such as SDG 14—Life Below Water—and SDG 15—Life on Land— goals that aim to protect ecosystems and biodiversity. Those goals also have a role to play in combatting climate change, biodiversity loss, and driving equality.
"Not to be forgotten, achieving those goals helps us sustain the natural capital base that underpins over half of global GDP," says Hari.
Investment and partnerships between entities that contribute to the sustainability of nature can help contribute to these goals, says Hari.
Interest in nature-based investments
Corporate interest in nature-based solutions largely revolves around organizational commitments to achieve net-zero. To meet these targets, a lot of weight is given to technological solutions, such as industrial-scale carbon capture and storage projects.
But nature-based solutions offer the highest value proposition of all climate mitigation strategies, Hari says. Aside from offsetting emissions, they provide co-benefits such as supporting local communities and Indigenous populations whose economic well-being depends on maintaining a healthy ecosystem.
"They also offer some of the lowest cost options for carbon capture and storage and, thinking pragmatically, the cheapest time to implement these solutions is today", he says.
Too often business leaders focus on mitigating the costs to their businesses from activities that harm the environment, rather than looking at investing in the natural environment as a way to generate economic benefits, notes Hari.
One obstacle for investors and business leaders is that the benefits of investing in nature have historically been considered hard to measure in financial terms. However, with emerging regulatory and voluntary commitments, this is no longer the case. Both EcoAdvisors and EcoInvestors are working on the measurement, transactional and value creation sides of this marketplace.
The Taskforce on Nature-related Financial Disclosures
Two of the efforts opening the door for investors to understand financial materiality of nature-based solutions are the TCFD and the recently launched TNFD. The TNFD aims to extend the concept of climate-related financial disclosure to natural assets like biodiversity.
Without being able to properly value nature, the world risks miscalculating the financial materiality of destroying the natural environment, says Hari, who was part of the working group that developed TNFD before the taskforce launched last year.
"Your fiduciary responsibility as an investor needs to account for nature, otherwise you're not recognizing the underlying value and you're not understanding the material financial risks associated with your investment decisions," he says.
That responsibility is only set to grow, as global regulators look to require companies to consider their climate- and nature-related risks and more strictly define green investing in hopes of driving more capital towards higher-quality environmental solutions. This responsibility falls not only on the private sector but also to governments, where we have seen public sector mandates aligning with TCFD in jurisdictions, including New Zealand, the UK, and Canada.
Lack of investment options
Even as Hari expects regulation to create more demand for high-quality sustainable investments, he says businesses and investors are facing growing pressure to provide positive impacts voluntarily before regulations come into force.
Both high-net-worth individuals and retail investors demanding more sustainable products are starting to recognize that there is a lack of investment options being offered by wealth advisors and large financial institutions that deliver on the critical outcomes for climate and biodiversity.
Often the investments that are available are merely repackaged from existing conventional investments that are given an ESG label, but without the underlying principles of sustainability, says Hari.
But he notes that demand from regulators and public interest will only continue to grow.
"There already exists a rapidly growing solution set that is grossly undervalued and undercapitalized," says Hari. "Prime ingredients for value creation."
Even as Hari expects regulation will create more demand for sustainable investments, he says businesses and investors are facing growing pressure to provide positive impacts voluntarily before regulations come into force.
"There will be additional sustainability opportunities presented–both high-quality and those that are merely repackaged from existing conventional investments and are given an ESG label—especially as the conversation around related themes grows louder," says Hari. "I think the challenge then is going to be to find the right institutions to provide credible products. Our businesses continue to provide awareness, access and credibility to assess and supply the growing demand in the market."
From Hari's perspective, these considerations are not just about an investment strategy but a cornerstone to ensure that humans can continue to thrive on this planet.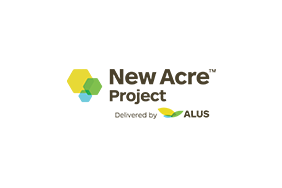 New Acre Project
New Acre Project
ALUS' New Acre Project helps purpose-driven corporations go beyond their sustainability objectives and invest in the next-generation of conservation to generate positive impacts in the communities where they operate. Through New Acre Project, corporations are enabling these communities to become more resilient and empowering farmers and ranchers to build nature-based solutions on their land to combat climate change, biodiversity loss and water challenges, one acre at a time. Learn more at newacre.org
More from New Acre Project