Published 10-25-22
Submitted by Medtronic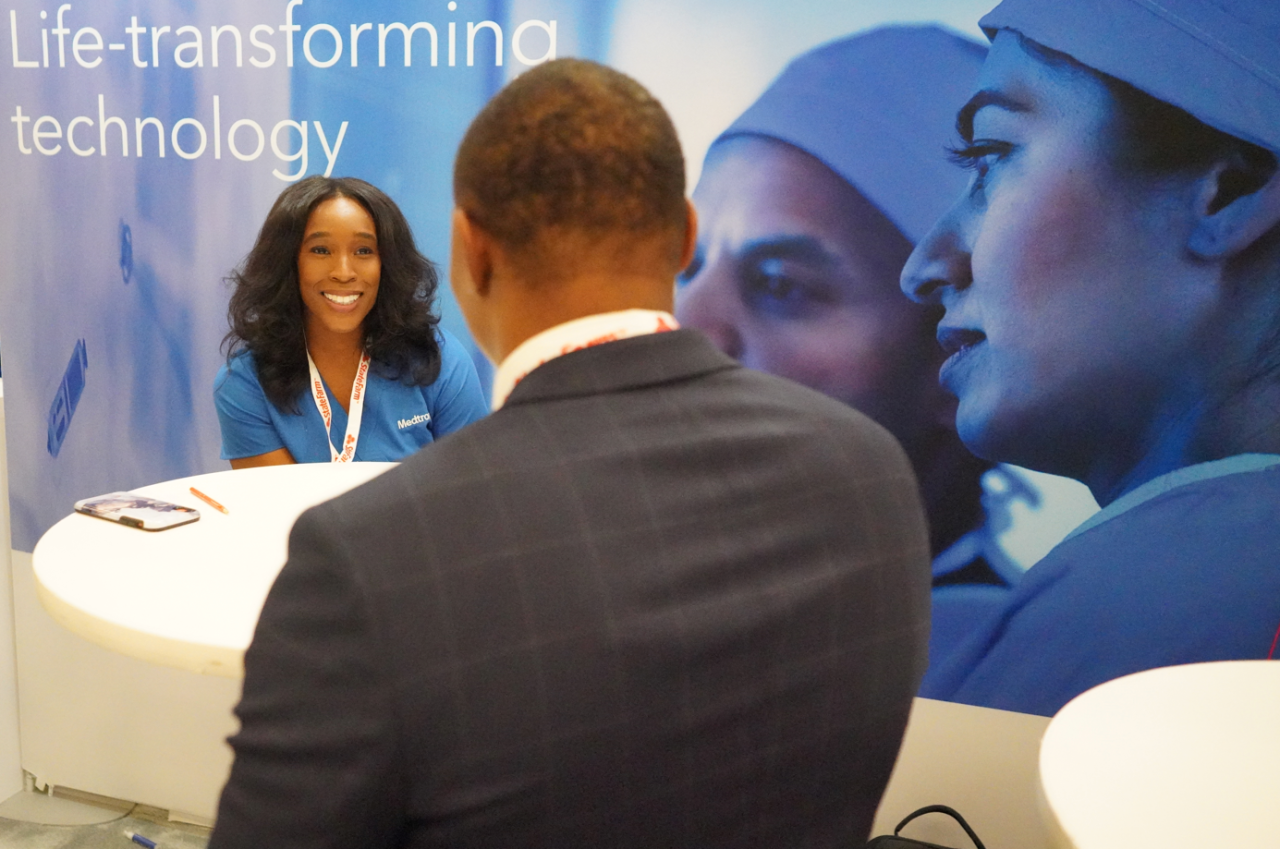 Diversifying the Medtronic sales force
When Ursula Douglas started working for Medtronic in 2015, she remembers being the only woman on her sales team and one of the few women of color working as a Medtronic senior interventional sales representative. In fact, the U.S. sales force was one of the least diverse employee groups for Medtronic.
"The team I worked with was fantastic," recalled Douglas. "But I just wasn't seeing many others in sales who looked like me."
Today, the company's U.S. sales force looks a lot different with more women and people of color on the front lines of global health care, where they play an important role. Sales teams introduce clinicians to the company's life-saving products and therapies, and support surgeons in the operating room during procedures. In the last past few years, the company's sales organization increased its representation of women and people of color by more than two percentage points.
"We know that there's still work to be done, but we're making big strides in being able to increase minority representation," said Carlton Weatherby, Vice President and General Manager of the Spine and Biologics business at Medtronic. "We're being really intentional about this because the markets we serve are increasingly more diverse today than they were before. There's an expectation from our customers and our patients that they are seen and represented across the aisle or on the other side of the table."
Recruiting outside the box
Advancing diversity in the sales team meant looking at not just gender and ethnic demographics, but also diverse backgrounds and experience. Medtronic prioritized its ongoing partnership with key sales industry groups, including the National Sales Network (NSN), a nonprofit organization empowering Black sales professionals.
By establishing a significant presence at the NSN's annual conference, the company aggressively recruited talent with sales backgrounds from other industries. Dontae Fedrick is one of many employees who got their start with Medtronic through NSN.
"I walked in, met with recruiters and executives, and the same day I walked out with a job offer," said Fedrick, who used to work in health club sales and trauma sales, but now works as a Medtronic spine sales rep. "In my short three years with the company, I've already earned a couple of promotions, and I've been able to complete my MBA through Medtronic, which has been really great for my career."
These focused recruiting efforts and intentional actions to remove barriers led to substantial changes in the demographics of several sales teams throughout the company. For example, in the past year, the Advanced Surgical instruments team filled 30 of the 52 new associate level roles with women and 8% of the new hires were ethnically diverse.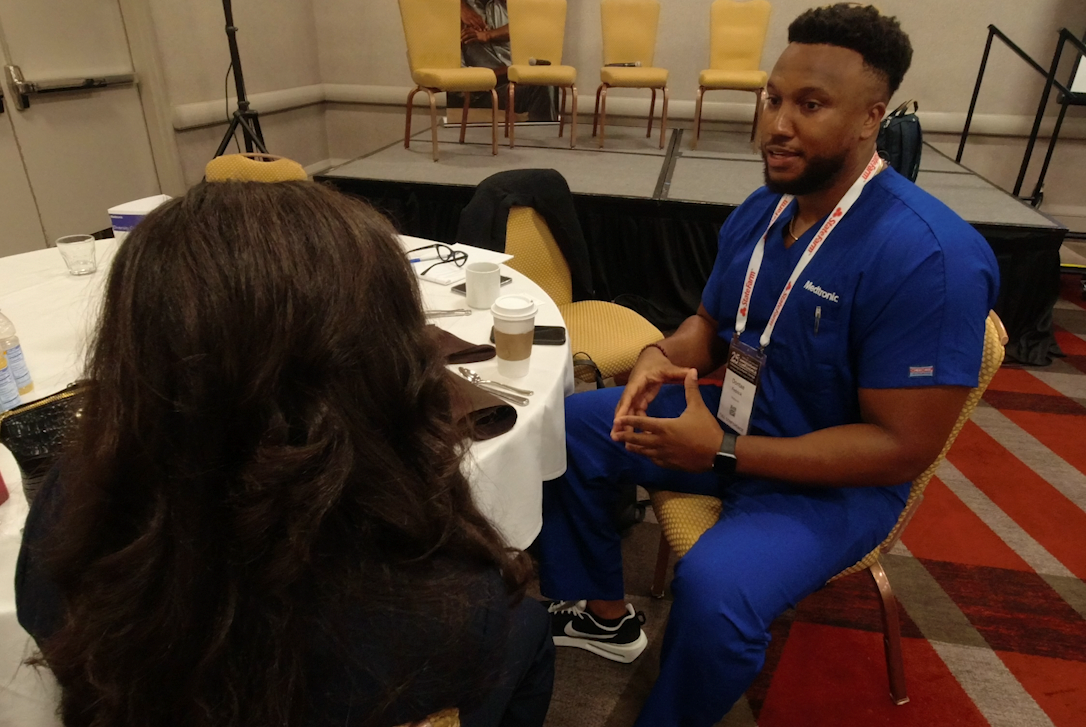 Starting with leaders
For sustainable change, the U.S. sales team needed to look beyond diversity in their associate level roles. When Amy Hurst became U.S. national sales director for the $1 billion Hernia and Wound Management business, she started changes within her own leadership team, where three of her first five hires were candidates from underrepresented groups.
"By starting with diverse leadership hires, I try to demonstrate to the team that diversity and inclusion is a priority for me – whether it's reflected in gender, ethnicity, experience, education or something else," said Hurst. "It's my hope that my actions embolden ― and set the expectation ― for others to embrace diversity and inclusion as well."
But the broader sales leadership pipeline needed examining too. An internal team identified a lack of diversity in candidates for their Emerging Sales Leader program, which helps prepare high-potential sales talent for management roles. The team worked with HR partners and leaders of employee diversity networks to raise awareness and drive a more inclusive nomination process and candidate pool for the program.
The resulting changes earned an industry award from the Brandon Hall Group after ethnic diversity among participants in the Emerging Sales Leader program went from 11% in fiscal year 2019 to 44% in fiscal year 2022. That achievement included an 85% increase in ethnically diverse men and a 100% increase in diverse women. The number of women overall in the program quadrupled.
Despite the program's success, there was still more work to do.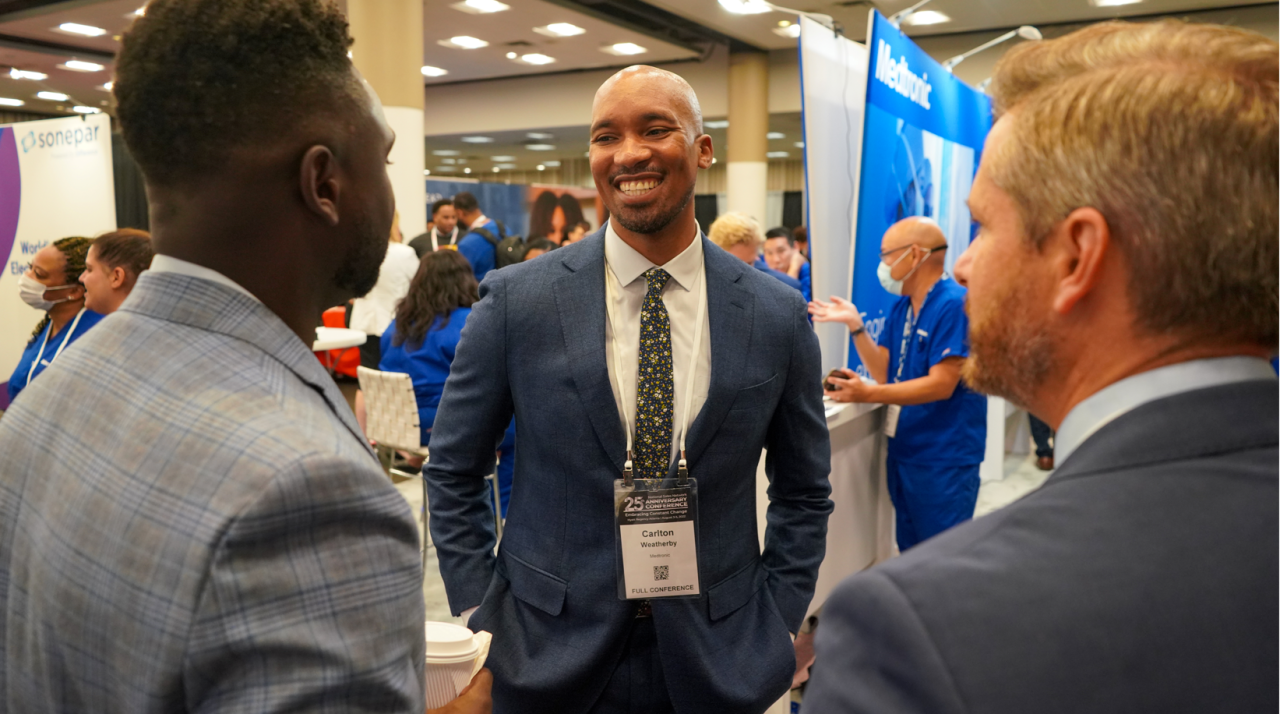 Creating non-traditional management paths
The diversity disparity in the sales teams of some businesses was larger than others.
When Carlton Weatherby became Vice President and General Manager of the Spine and Biologics business in 2021, 55 out of 61 of his sales district managers were white men.
"It was cultural inertia," said Weatherby. "It's been harder for employees who don't fit a certain demographic to find opportunities to lead at these levels. Over the last few years, we've started building up that talent pool and creating new non-traditional paths of getting into that level of leadership."
One of those new, non-traditional paths is the District Manager Development Program (DDP), designed to identify and provide opportunity for more diverse candidates to pursue district manager roles by removing barriers such as not having specific experience in the Spine division or with Medtronic. At launch, ten candidates were enrolled in a 12- to16-month training program that will eventually lead to roles as district managers.
Emily Markle is one of those candidates. After six years in her role as an Advanced Energy sales rep, she questioned if and how she could advance her career at Medtronic. Then, she was tapped to be part of the DDP.
"You hear people say that you need to jump companies to get to that next level," said Markle, who is also a graduate of the company's Emerging Sales Leader program. "This is a huge opportunity to step into management that I probably wouldn't have had before, not having spine sales experience."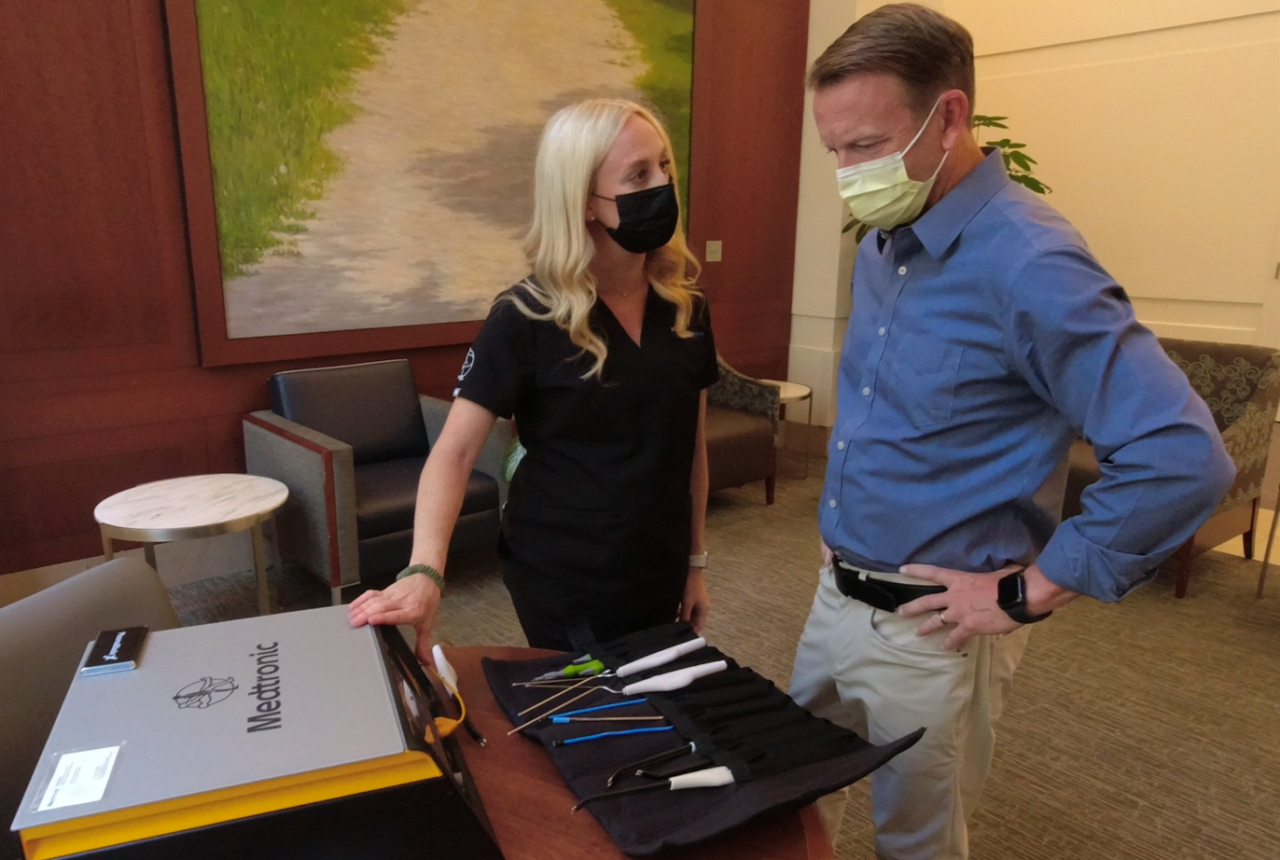 Creating sustainable change
The opportunity to step into a management role enticed Ursula Douglas to return to Medtronic. In 2018, she left her position as a Medtronic interventional sales rep to launch her own consulting business. But when a former colleague asked her to join the DDP, she couldn't pass up the chance to return.
"This program gives me a unique opportunity to learn the inner workings of how to be a people leader," said Douglas, whose management role will allow her to tap into another passion―guiding the careers of other women and people of color. "That's something I wear as a badge of honor. Mentorship is an exciting component of this opportunity for me ― to hire and work with individuals to help them reach their professional and personal goals."
Equipping managers like Douglas to hire more diverse teammates is exactly the kind of long-term change Medtronic leaders are counting on.
"Not only are we recruiting talent, but we are also fostering this sense of belonging within our existing talent to know that this matters to us," Weatherby said "We talk a lot about leading the industry with game-changing technologies and products that improve patients' lives, but that innovation also should apply to what I consider to be our most important and valuable asset, which is our people."
Read more about our year-round actions and impact in our Global Inclusion, Diversity & Equity 2021 Annual Report.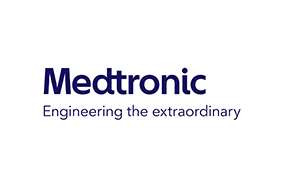 Medtronic
Medtronic
Bold thinking. Bolder actions. We are Medtronic.

We lead global healthcare technology and boldly attack the most challenging health problems facing humanity by searching out and finding solutions. Our Mission — to alleviate pain, restore health, and extend life — unites a global team of 90,000+ passionate people. Powered by our diverse knowledge, insatiable curiosity, and desire to help all those who need it, we deliver innovative technologies that transform the lives of two people every second, every hour, every day. Expect more from us as we empower insight-driven care, experiences that put people first, and better outcomes for our world.

In everything we do, we are engineering the extraordinary.
More from Medtronic