Published 10-25-22
Submitted by T-Mobile
Hispanic businesses have made an extraordinary impact on the U.S. economy. In fact, nearly 5 million Hispanic-owned businesses in the United States contribute more than $800 billion annually. With Hispanic-owned businesses representing nearly one in four new businesses, we're seeing more jobs and an even brighter future for those using technology to innovate and drive efficiency.
While Hispanic and Black-owned businesses were hit particularly hard during the pandemic, some seized an opportunity to invest in technology solutions to improve their operations and reduce expenses. In a Stanford Graduate School of Business survey of 15,000 business owners — 7,500 Latino-owned employer businesses and 7,500 non-Latino — researchers found that Hispanic-owned firms were more likely to report positive outcomes due to proactive business strategies, including technology investments.  Decisions like this remain critical for businesses of all sizes facing challenges, such as shifting consumer behaviors, rising interest rates and surging inflation — amid ongoing supply chain and workforce retention issues.
Business ownership can be an unfair playing field. Chief among the obstacles that Hispanic and other minority business owners face is acquiring loans from national banks. Without the necessary capital behind them, financial headwinds like this impede their growth and threaten their livelihood.
As Hispanic-owned small- and medium-sized businesses continue to recover from the pandemic, their resilience is palpable. Despite an increasingly competitive and economically challenging environment, a survey from the United States Hispanic Chamber of Commerce and Nationwide reveals that 69% of Hispanic small businesses are optimistic about their future.
On the heels of National Hispanic Heritage Month, we applaud the accomplishments of this determined group now and every day, celebrating the American dream of business ownership.
T-Mobile Business Group is incredibly proud to work with these business owners. We're equipping them with the technology solutions and industry-leading 5G connectivity needed to succeed and grow for years to come. The booming Hispanic market represents about a quarter of T-Mobile's business base and 34% of our consumer base — with encouraging signs of growth.
In 2021, T-Mobile saw an unmet need for delivering practical education and relevant resources to minority businesses. We introduced Magenta Edge as a hub of educational and professional content, including expert advice and insightful stories from peer minority entrepreneurs and small-business owners. And in July, the Un-carrier teamed up with the Minority Business Development Agency of the U.S. Department of Commerce to provide webinars, workshops and events to minority-owned businesses. These are just some of the ways T-Mobile is investing in multicultural businesses and leaders from diverse backgrounds as part of our Equity In Action plan.
For Todos Neighborhood Market in Northern Virginia, the pandemic magnified the importance of clear and timely communication among store managers, employees and other team members. Founder and CEO Carlos Castro has about 180 employees at two locations, and T-Mobile's 5G business internet and phone plans have proven vital to communicating business priorities, working with vendors, and running an efficient operation.
Carlos fled to the United States from El Salvador in the 1980s during the country's civil war. He opened the first Todos Supermarket in 1990 to cater to Northern Virginia's growing Hispanic population with roots in Latin America. Like so many heartening entrepreneurial stories, Carlos' is no different. His grit and work ethic were forged through working in disparate positions as a tax preparer and a construction manager. During the pandemic, Carlos, like many organizational leaders, juggled equally important priorities of employee and customer safety with maintaining profitability. Balancing these priorities came down to creating an effective communication strategy tied to efficient delivery across 5G-connected devices.
Another customer using technology to succeed is Preferred Technologies, LLC, which Shaun Castillo started in 2005 following five years of service in the United States Army. Shaun made a commitment to establish Preferred Technologies with his parents, who owned and operated a cabling business called Integrated Telecommunications, Inc. Pref-Tech's work uses T-Mobile's business voice plans to complete small to large and complex projects like portable classroom buildings and international airports.
The future of minority-owned businesses remains strong. The Minority Business Development Agency of the U.S. Department of Commerce predicts that by 2044, the prosperity of the U.S. will rely even more on minority entrepreneurs and business owners. At T-Mobile, we've seen how Hispanic-run enterprises grow their operations, reduce expenses, and compete in today's marketplace by investing in technology solutions and 5G connectivity. By all measures, their success is paving the way for tomorrow's business leaders to thrive.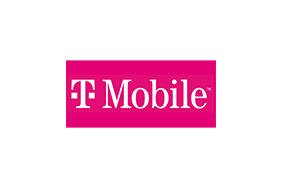 T-Mobile
T-Mobile
T-Mobile US Inc. (NASDAQ: TMUS) is America's supercharged Un-carrier, delivering an advanced 4G LTE and transformative nationwide 5G network that will offer reliable connectivity for all. T-Mobile's customers benefit from its unmatched combination of value and quality, unwavering obsession with offering them the best possible service experience and undisputable drive for disruption that creates competition and innovation in wireless and beyond. Based in Bellevue, Wash., T-Mobile provides services through its subsidiaries and operates its flagship brands, T-Mobile, Metro by T-Mobile and Sprint. For more information please visit: https://www.t-mobile.com/news.
More from T-Mobile