Published 10-25-22
Submitted by The Home Depot

Originally published on Built From Scratch
A leader in fire safety for more than 100 years and trusted partner of The Home Depot since 2006, Kidde recently announced a new campaign: Cause For AlarmTM. This fire safety awareness initiative addresses gaps in education and access to fire safety measures.
Kidde, part of Carrier Global Corporation, provides healthy, safe and sustainable building solutions. The company has teamed up with The Home Depot and other businesses to donate fire safety products to the New York City Fire Department (FDNY) Foundation and Habitat for Humanity. This will help ensure these life-saving products get into the hands of those who need them most. For every Kidde alarm purchased at participating businesses through November 2022, a $1 contribution will be made toward donated smoke alarms, up to a total retail value of $1 million.
"Access is the cornerstone to fire safety, prevention and protection," says Isis Wu, vice president & general manager, Residential Fire and Healthy Homes, Carrier Fire & Security. "Everyone deserves to feel safe and protected in their homes, yet some people are more at risk for fatal residential fires, and this is cause for alarm."
Visual and multilingual fire safety resources are available on CauseForAlarm.org for distribution among local fire departments and other partners. Through the Cause For Alarm initiative, Kidde will continue working with consumers, community members and partners to address fire safety gaps and ensure everyone's home is a safe and healthy one.
Visit homedepot.com to find smoke and carbon monoxide detectors for your home.
Keep up with all the latest Home Depot news! Subscribe to our bi-weekly news update and get the top Built from Scratch stories delivered straight to your inbox.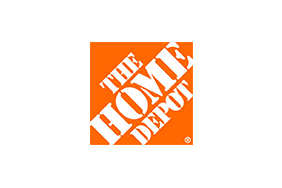 The Home Depot
The Home Depot
About The Home Depot
We are the world's largest home improvement specialty retailer with stores in all 50 states, the District of Columbia, Puerto Rico, U.S. Virgin Islands, 10 Canadian provinces, and Mexico.
More from The Home Depot