Published 10-27-22
Submitted by United Nations Global Compact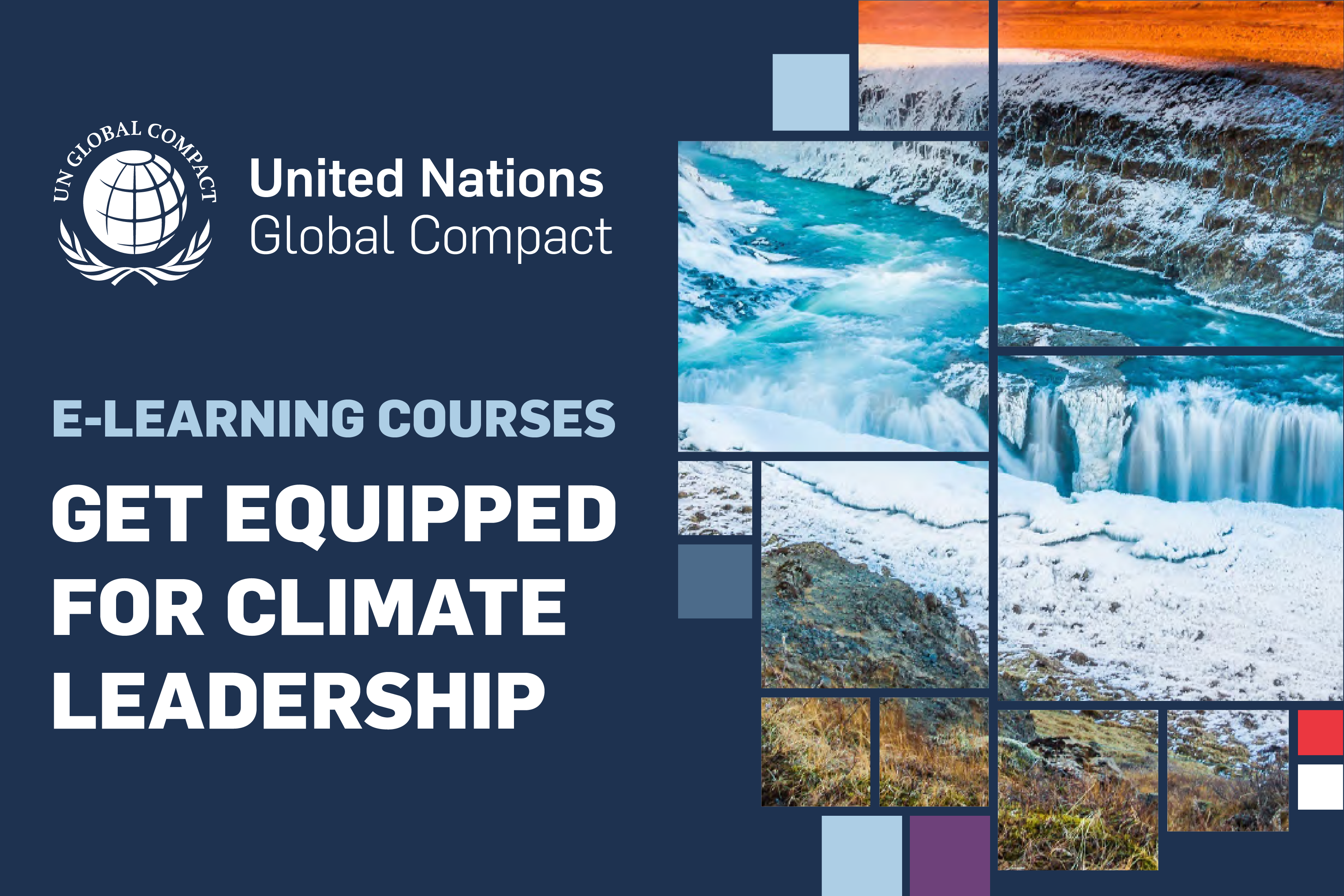 Transitioning to a low-carbon, climate-resilient future requires significant investment and innovation, and the private sector has a crucial role to play.

The United Nations Global Compact — the world's largest corporate sustainability initiative — has launched two hands-on e-learning courses designed to help your company take action now:
Course 1: Science-based targets (30 minutes) guides you in the process of setting ambitious, science-based emissions reduction targets.
Course 2: The Net-Zero Standard (20 minutes) offers a practical framework for corporate net-zero target setting in line with climate science.
Both courses are highly interactive, provide real-life business cases, and offer clear, actionable takeaways.

United Nations Global Compact
United Nations Global Compact
As the world's largest corporate sustainability initiative, the United Nations Global Compact is a call to companies everywhere to align their operations and strategies with Ten Principles in the areas of human rights, labour, environment and anti-corruption. Our ambition is to accelerate and scale the global collective impact of business by upholding the Ten Principles and delivering the Sustainable Development Goals (SDGs) through accountable companies and ecosystems that enable change. With the UN Global Compact, committed companies achieve sustainable value by delivering measurable impact to the world's most pressing challenges. 
More from United Nations Global Compact