Published 10-25-22
Submitted by 3BL Forum
NEW YORK, October 25, 2022 /CSRwire/ - Today 3BL Media announced the recipients of the 2022 Responsible CEO of the Year Awards during its annual event, 3BL Forum: Brands Taking Stands® – Now What? at Pier Sixty in New York.
During the luncheon ceremony, 3BL Media CEO Dave Armon presented awards to three corporate executives who embody leadership in delivering on their environmental, social and governance (ESG) commitments. This year's awardees demonstrate the strategic advantage of internalizing ESG into the core of their businesses and how these efforts can have a real-world impact in the lives of their employees, communities and for society at large.
Whether leveraging the power of the global supply chain to drive sustainability and diversity initiatives, committing to equity in cutting edge healthcare solutions and democratizing its benefits, transforming a legacy company by expanding sustainable offerings or providing free educational opportunities to the children of employees - this year's Responsible CEOs have more than earned the distinction.
Honorees of the 2022 Responsible CEO of the Year Awards are:
Responsible CEO of the Year: Transformative Leadership – Jim Snee, Chairman of the Board, President and CEO, Hormel Foods
Responsible CEO of the Year: Worldwide Impact – JJ Schickel, Chief Executive Officer, Omni Logistics
Responsible CEO of the Year: Innovation and ESG Integration – Francis deSouza, Chief Executive Officer, Illumina
"We congratulate the 2022 Responsible CEO Award honorees for leading with purpose and values alongside financial objectives in running their businesses," noted Dave Armon, CEO of 3BL Media. "The world needs business leaders who are operating with their eyes wide open and using the power of their businesses to bring forward meaningful ESG programs and policies and to operate in a transparent manner.
About 3BL Media
3BL Media delivers world-class, purpose-driven communications for leading global companies and NGOs. Our digital distribution, leadership and editorial platforms reach a global audience, connecting clients to an unrivaled network of media, corporate leaders, investors, professionals, organizations and policymakers. We support sustainability leaders through peer networking and professional development while our annual summit, the 3BL Forum, inspires breakthrough thinking.
Contact
Margie Kuchinski
Director of Brand and Marketing, 3BL Media
Associate Producer, 3BL Forum
mkuchinski@3blmedia.com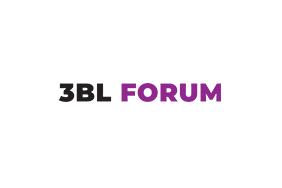 3BL Forum
3BL Forum
THE NEW YORK STAGE IS SET.
3BL Forum will continue its newly established tradition of bringing corporate leaders together on a fast-paced main stage, keenly focused on the 'why' and 'how' as business amplifies its leadership and elects to lead on environmental, social and governance issues.
Our main stage will feature legacy companies, sustainable businesses, NGOs and leading agencies. This 2-day conversation will be curated to bring forth new perspectives, nuances in thinking, candid insights, and revelations above and beyond the ordinary. 
3BL Forum is produced by 3BL Media, the world's leading communications partner for purpose-driven organizations.
More from 3BL Forum