Published 10-24-22
Submitted by Georgia-Pacific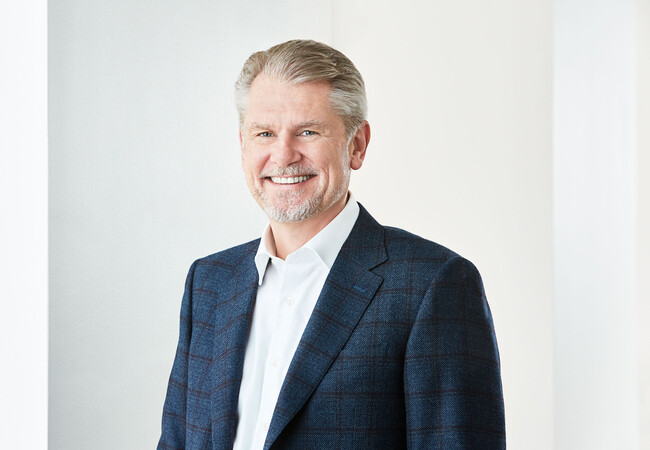 Originally published by The American Forest & Paper Association
The paper and wood products industry is filled with sustainability leaders.
This includes AF&PA's Board Chair, Christian Fischer. As President and CEO of Georgia-Pacific, he champions sustainability daily, and has supported it throughout his career. Recently, he explained how Georgia-Pacific is guided by its broader Stewardship Framework, encompassing environmental, social and governance.
Fischer started working at Georgia-Pacific more than 3 decades ago. He previously served as executive vice president of the packaging and cellulose segment. There, he was responsible for products the company makes including corrugated boxes and materials found in diapers.
"At Georgia-Pacific, we view stewardship as a principle that guides us to manage the resources entrusted to our care with proper respect for the rights of others," Fischer said. "This includes both natural resources and the relationships we have with customers, employees, communities, and others. With this focus, we help people improve their lives by providing products and services they value more highly than their alternatives. We experiment and innovate to responsibly create more value while consuming fewer resources. We seek mutually beneficial outcomes with customers, employees, suppliers, communities, and other key constituencies."
This approach happens at approximately 150 U.S. locations where Georgia-Pacific employees live and work.
"We have been and continue to be an important part of the communities in which we operate," Fischer said. "We provide good jobs and contribute to prosperity through our economic activity and the engagement of our company and employees in civic activities."
Its diverse workforce ensures Georgia-Pacific brings new perspectives to an ever-changing industry. Fischer believes every person has a role to play in advancing stewardship.
"We recognize the uniqueness of each individual and believe this diversity enables us to work together to identify opportunities, solve problems, and create greater value for others," Fischer said. "Creating a work environment that welcomes individuals of all backgrounds and experiences, and one that allows everyone to contribute to the best of their ability leads to better ideas and decisions, and ultimately, creates more value for society."
This type of stewardship leadership helps drive the paper and wood products industry forward. It is also another reason why the industry has a sustainability record of accomplishment.
"AF&PA's Better Practices, Better Planet 2030 goals are important to guide our industry toward continuous improvement and transparency with all our constituencies on what we can achieve, and how we successfully are moving toward these improvements," Fischer said.
One example of Georgia-Pacific's stewardship approach includes a 1:1 philosophy that for every tree used, at least 1 tree is regrown. This helps ensure there are working forests for the future.
"Long-term thinking, creative transformation and mutually-beneficial outcomes drive our approach," Fischer explained. "We focus on providing societal benefits while choosing the best materials, minimizing the impact of our products and building end-of-life options, including recycling and composting.
"We are an industry that has an inherently circular supply chain, from replanting trees that supply fiber and enhance the environment, to recycling paper and packaging turned into new products," Fischer said. "We have been at this for a long time and are working hard today to create an even better tomorrow."
View original content here.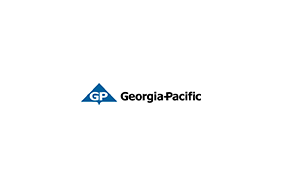 Georgia-Pacific
Georgia-Pacific
Based in Atlanta, Georgia-Pacific and its subsidiaries are among the world's leading manufacturers and marketers of bath tissue, paper towels and napkins, tableware, paper-based packaging, cellulose, specialty fibers, nonwoven fabrics, building products and related chemicals. Our familiar consumer brands include Quilted Northern®, Angel Soft®, Brawny®, Dixie®, enMotion®, Sparkle® and Vanity Fair®. Georgia-Pacific has long been a leading supplier of building products to lumber and building materials dealers and large do-it-yourself warehouse retailers. Its Georgia-Pacific Recycling subsidiary is among the world's largest traders of paper, metal and plastics. The company operates more than 150 facilities and employs more than 30,000 people directly and creates approximately 89,000 jobs indirectly. For more information, visit: gp.com/about-us . For news, visit: gp.com/news
More from Georgia-Pacific