Published 10-24-22
Submitted by Kohler

MILWAUKEE, October 24, 2022 /CSRwire/ – The Milwaukee Bucks Foundation, Kohler Co., and Jrue and Lauren Holiday are partnering to bring more than $200,000 of bathroom product upgrades and additional help to shelters and domestic violence issues across Wisconsin.
Starting with Sojourner Family Peace Center and Hope House in Milwaukee and The Women's Center in Waukesha, the Bucks, Kohler and the Holidays are helping spotlight the leadership of these community-serving organizations this upcoming season while also providing some immediate physical updates.
"Kohler Co. believes that all people should be treated with respect and dignity and be able to achieve their full potential in a safe environment," said David Kohler, Chair and Chief Executive Officer at Kohler Co. "We are pleased to team up with the Bucks, and Lauren and Jrue Holiday on this very important endeavor to help improve the lives of women, children and men victimized by domestic violence with the needed renovations, coordinated through our Kohler Services group, at shelters across Wisconsin."
"We are excited to be able to bring Kohler and the Holidays together to spotlight such an important cause," said Peter Feigin, President of the Bucks and Fiserv Forum. "We know when we team up, we can drive change and make an impact on women, children and men in our community. Our goal is to bring physical renovations to these centers and learn how we can use our platform and voice to address the domestic violence crisis in our state."
As part of the 12-month campaign, the Bucks, Kohler and the Holidays have been working with End Domestic Abuse WI, the Wisconsin Coalition Against Domestic Violence. The Bucks will work closely with the coalition to find ways to uplift their legislative efforts and advocate for domestic violence funding within the state budget.
Projects at all three sites will be completed during the 2022-23 season. Over the coming months, the Bucks will also be hosting the groups and families at games and collaborating on supply drives or volunteer opportunities.
"We are very grateful for our partnership with the Bucks and for their years of care and concern for Sojourner Truth House," said President & CEO of Sojourner Family Peace Center, Carmen Pitre. "These well-timed renovations will help us provide more comfort to the women, children and men we serve in shelter."
"Through the generosity of the Bucks Family and Kohler, we will be able to improve our facility, positively affecting the morale of our families in immeasurable ways during one of the most challenging periods of their lives," said Wendy Weckler, Executive Director of Hope House.
"We are so excited about our upgraded shelter bathrooms and know they will make such a huge difference in the day-to-day lives of our shelter residents. We are also thrilled about the ongoing partnership we have formed with Kohler, the Bucks and the Holidays," said Hannah Harris, Director of Development & Communications at The Women's Center. "The increased spotlight and attention they will bring to the issues surrounding domestic and sexual violence and the work we do every day at The Women's Center is invaluable."
Throughout the 12-month commitment, the Holidays, other Bucks Families and staff, and Kohler Co. associates will make visits to shelters to volunteer on various projects, including space refreshes, making meals and interacting with residents.
"The women of the Bucks and I are extremely excited about the opportunity to help a cause so important within our community. Being able to step in and make a difference to help these amazing organizations, and what they stand for, means the world to us," said Lauren Holiday, wife of Milwaukee Bucks point guard, Jrue Holiday.
Kohler Co. established a public donation link, that we invite all fans to donate to, to support Sojourner, Hope House and The Women's Center. Fans can donate here.
About The Milwaukee Bucks Foundation
The Milwaukee Bucks Foundation, established in 2016, is committed to improving outcomes for underserved populations in Wisconsin by providing financial grants, developing innovative partnerships and supporting impactful ideas in Education, Health and Wellness, Empowerment, Civic Engagement, Justice Reform.
About Kohler Co.
Founded in 1873 and headquartered in Kohler, Wisconsin, Kohler Co. is one of America's oldest and largest privately held companies, comprised of more than 40,000 associates. Kohler is a global leader in manufacturing kitchen and bath products; engines, generators and clean energy solutions; premier cabinetry, tile and lighting; and owner/operator of two of the world's finest five-star hospitality and golf resort destinations in Kohler, Wisconsin, and St. Andrews, Scotland. Kohler's Whistling Straits golf course hosted the 43rd Ryder Cup in 2021. The company also develops solutions to address pressing issues, such as clean water and sanitation, for underserved communities around the world to enhance the quality of life for current and future generations. For more details, please visit KohlerCompany.com
Milwaukee Bucks Communications
Barry Baum
Chief Communications Officer
bbaum@bucks.com
917.847.1737
Dan Smyczek
Vice President of Communications
smyczek@bucks.com
414.331.0290
Eric Kohlbeck
Communication Manager
ekohlbeck@bucks.com
920.619.0835
Kate Reed
Communications Coordinator
kate.reed@bucks.com
414.520.7687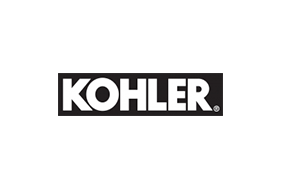 Kohler