Published 10-24-22
Submitted by Comcast Corporation
PHILADELPHIA, October 24, 2022 /CSRwire/ - Comcast NBCUniversal is excited to announce the exclusive premiere of the documentary film The Return from record-breaking film and Emmy-nominated TV producer Will Packer.
Packer, a magna cum laude graduate of Florida A&M University, is a longtime supporter of HBCU initiatives and has chosen to convey the special role they play for their students and alumni. The documentary arrives Thursday, October 20 on the recently launched Black Experience on Xfinity Channel, a first-of-its-kind destination of Black entertainment featuring the ultimate in Black storytelling, available on X1, Flex, and on-the-go with the Xfinity Stream app and Xumo app.
In 2020, the global Covid-19 pandemic put a pause on most large-scale college activities and sent students into virtual learning. After a year of lockdowns and sheltering in place, 2021 marked a return to campuses and the traditions that come with it. In the HBCU world, the biggest of these traditions is Homecoming, an annual pilgrimage that brings thousands of Alumni, students, family, and friends together in one place for a week-long celebration. The Return explores the HBCU experience through the prism of these celebrations.
"As a product and supporter of HBCUs, I am honored to support Ali and his vision of this love letter. Many thanks to Comcast's Black Experience on Xfinity channel for their continued support for these institutions," said Packer.
Will Packer has produced or executive produced a wide range of movies that have grossed more than $1 billion worldwide at the box office, including 10 films that have opened at number one, and, according to Blackfilm.com, Packer ranks #1 in terms of worldwide box office and studio profit based on the 14 films he has produced over the past decade.
The Return was shot in 2021 during the pandemic when many schools either canceled or limited homecoming. The team traveled to a few of the schools that decided to move forward with Homecoming events last year, including Jackson State, Florida A&M University, and North Carolina Central.
The film features candid conversations with alumni from Morehouse, Spelman, Clark Atlanta, Howard, FAMU, Tennessee State, Jackson State, NC A&T, and more. The many stories they tell explain the unique and shared experience of attending an HBCU. Notable Alumni featured in the film include Cortez Bryant-Music, Manager, Jackson State University, and Packer, who attended FAMU.
Some of the topics covered in the film include:
Establishing Home - The film explores the decision-making process to attend an HBCU over the more mainstream, predominantly White institutions. While it can be an easy decision for some, for others it can be a difficult one.
The Safe Space - The HBCU experience doesn't reflect the real world. This is often one of the lines high school students hear from guidance counselors and alumni upon deciding to attend an HBCU. However, this is precisely the reason Homecoming is so special to so many. The HBCU is a place for coming of age and finding one's place in the world outside of the gaze of mainstream America.
The Return - The experience of "The Return" is about coming back to that safe space again and again. It's about greeting old friends and familiar faces, while navigating all that Homecoming has to offer. This includes beloved traditions like The Yard, The Day Party, The Parade, The Tailgate, The Game, and The Bands.
The Gift - Homecoming isn't just parties and fanfare. It is also one of the most important times for giving back. The film dives into this process and what it means to these institutions, as well as the philosophy on giving from administrators and alumni.
"We're thrilled to work with producer, Will Packer, and emerging director Ali Muhammad to bring this exclusive premiere to the Black Experience on Xfinity channel, furthering our company-wide mission of investing in and showcasing authentic Black stories and culture," said Keesha Boyd, Executive Director, Multicultural Video & Entertainment, Xfinity Consumer Services. "When we launched this channel in 2021, our goal wasto facilitate the discovery of authentic stories like The Return, while providing a platform for both our existing partners, as well as emerging Black content creators."
Black Experience on Xfinity is a first-of-its-kind destination of Black entertainment, movies, TV shows, news and more. It features high-quality content from many of Xfinity's existing network partners, at no additional cost, while investing millions of dollars in emerging Black content creators through production, distribution, and marketing efforts. The channel is the only one of its kind endorsed by the African American Film Critics Association (AAFCA), the world's largest group of Black film critics that gives annual awards for excellence in film and television. Available at home on Xfinity X1 and Flex, and on-the-go with the Xfinity Stream app, the Black Experience on Xfinity entertains, educates and uplifts, featuring Black actors, writers, producers and directors. At home, Xfinity customers can visit channel 1622 or simply say "Black Experience" into the Voice Remote to instantly enjoy the ultimate in Black storytelling.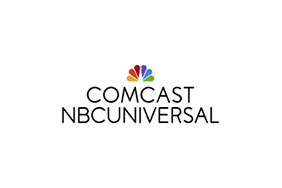 Comcast Corporation
Comcast Corporation
Comcast Corporation (Nasdaq: CMCSA, CMCSK) is a global media and technology company with two primary businesses, Comcast Cable and NBCUniversal. Comcast Cable is one of the nation's largest video, high-speed Internet and phone providers to residential customers under the XFINITY brand and also provides these services to businesses. NBCUniversal operates news, entertainment and sports cable networks, the NBC and Telemundo broadcast networks, television production operations, television station groups, Universal Pictures and Universal Parks and Resorts.
More from Comcast Corporation