Published 10-24-22
Submitted by Paramount
Showing up to vote is one of our core responsibilities as active citizens. This year, as Election Day on November 8 nears, make a plan to vote – click here to check your voter registration, find your polling place, request an absentee ballot (mail/electronic application deadline is Oct. 24), and learn about your voting rights.
Across our company, we are proud to support the participation of our audiences, employees and communities in the democratic process. Paramount and our brands are mobilizing around a number of key moments to promote civic engagement and strengthen voter awareness:
Follow CBS News Election Coverage and their midterm "Uniting the States" efforts for comprehensive reporting of the midterms, and to educate yourself on the candidates running and the issues at stake.
BET kicked off #ReclaimYourVote – its signature civic engagement campaign to educate, empower and mobilize Black voters – on National Black Voter Day (September 16), and will continue it throughout election season, focusing on the themes of "Election Season is Our Season" and "VOTE. ENGAGE. REPEAT."
MTV Entertainment Group launched Voting Early is Easier, a campaign to highlight the need for early voting and greater voter access on college campuses, with activations around Vote Early Day on October 28.
Paramount Social Responsibility and Paramount Velocity created a PSA for Vote Early Day that is airing across select Paramount networks, and distributed by the Ad Council.
Our partners at VoteRiders have organized two volunteer opportunities for Paramount employees: a virtual Letter Writing session on October 18 – to educate those most likely to be disenfranchised by voter ID laws – and a virtual Text Banking session on October 19 to support potential voters. 
Paramount Pictures' Project Action is offering a "Take Action and VOTE" webinar on October 4 for Paramount Pictures' employees to support voter registration, voter turnout and promote civic engagement.
If you encounter any issues while voting, feel free to call or text the Election Protection Voter Hotline at 1-866-OUR-VOTE (866-687-8683). The Paramount Legal Department will also be providing support to the hotline pro bono.
Find out where you can register and vote early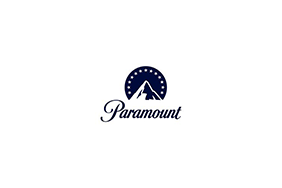 Paramount
Paramount
About Paramount Global
Paramount Global (NASDAQ: PARA, PARAA) is a leading global media and entertainment company that creates premium content and experiences for audiences worldwide. Driven by iconic studios, networks and streaming services, its portfolio of consumer brands includes CBS, Showtime Networks, Paramount Pictures, Nickelodeon, MTV, Comedy Central, BET, Paramount+, Pluto TV and Simon & Schuster, among others. The company delivers the largest share of the U.S. television audience and boasts one of the industry's most important and extensive libraries of TV and film titles. In addition to offering innovative streaming services and digital video products, Paramount Global provides powerful capabilities in production, distribution and advertising solutions.
More from Paramount