Published 10-21-22
Submitted by The Home Depot
Originally published on Built From Scratch
Life for Hunter Keister was always going to be different. Born three months prematurely, he could fit inside his mother's hand. Every day he beat the odds as he kept breathing, eating, and moving.
He endured therapies and surgeries as a child, as doctors tried to lengthen the tendons in his legs. He wore casts and used adaptive devices. It was later discovered that Hunter was diagnosed with cerebral palsy. Still, he rode a bike, played games and swam with his friends. He never said no to a new opportunity.
Now, Hunter is a supply chain associate who began his career at The Home Depot three years ago. He's making a big impact on his coworkers and is known for working hard, trying new things and inspiring those around him. This mentality shapes the way he approaches tough moments in life. Watch his story in the video above.

Hunter says he's grateful to be in a workplace that embraces his natural tendencies to try new things and reach for more.
Interested in a career at The Home Depot? Visit careers.homedepot.com.
Keep up with all the latest Home Depot news! Subscribe to our bi-weekly news update and get the top Built from Scratch stories delivered straight to your inbox.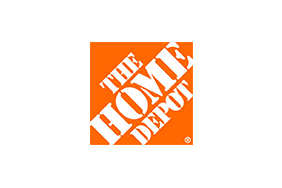 The Home Depot
The Home Depot
About The Home Depot
We are the world's largest home improvement specialty retailer with stores in all 50 states, the District of Columbia, Puerto Rico, U.S. Virgin Islands, 10 Canadian provinces, and Mexico.
More from The Home Depot