Published 10-20-22
Submitted by AllianceBernstein
AllianceBernstein published its third Global Slavery and Human Trafficking Statement and Report in September 2022. It serves as an annual progress report describing the actions that we have taken during the year to address modern slavery in our operations, including our supply chain and employees, and our investment processes.
The 2022 Statement details our progress, including last year's centralized ESG engagement campaign through which AB analysts engaged with 44 unique issuers on the topic of modern slavery. We also outline how we participate in modern slavery working groups and collaborative engagements and have signed important investor statements on the issue. Because we believe being a responsible investor starts with being a responsible corporate, AB identifies potential risks in our own operations. In our 2020-2021 due diligence questionnaire cycle, we mapped vendors' responses to questions about modern slavery and categorized each vendor based on our analysis of their exposure to modern slavery. AB's thought leadership on the topic of modern slavery has also grown, publishing several blogs and a white paper on the topic of modern slavery in the past year. AB's reputation and public recognition as a leader in addressing modern slavery risks has evolved tremendously over the last year from receiving awards to growing participation in collaborative initiatives.
Additionally, the 2022 Statement includes a section on measuring effectiveness of how AB is managing and addressing modern slavery risk. The section includes quantitative statistics on the number of modern slavery engagements we've conducted year over year, the number of companies we've assigned a risk exposure rating to and our score on the Human Rights Foundation Corporate Equality Index. As of June 30, 2022, we have conducted 126 engagements on the topic of modern slavery cumulatively, we have assigned a risk exposure rating for over 800 companies in total, and we have scored 100% on the Human Rights Foundation Corporate Equality Index for the seventh consecutive year.
Finally, the Statement outlines our future plans in terms of leveraging our proprietary frameworks to consider modern slavery risks in our investments and continuing to research and engage issuers on modern slavery risks. AB's 2022 ESG Engagement Campaign is focused on "action" engagements, which encourage issuers to set meaningful, measurable goals and targets related to the most material ESG issues to their businesses.
Please see the Slavery and Human Trafficking Statement and Report to learn more about how AB addresses modern slavery in our operations and investments.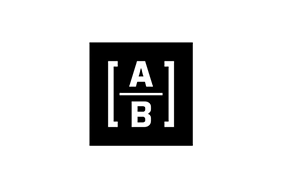 AllianceBernstein
AllianceBernstein
About AllianceBernstein
AllianceBernstein is a leading global investment management firm that offers high-quality research and diversified investment services to institutional investors, individuals and private wealth clients in major world markets.
As of September 30, 2021, including both the general partnership and limited partnership interests in AllianceBernstein, AllianceBernstein Holding owned approximately 36.1% of AllianceBernstein and Equitable Holdings, Inc. ("EQH"), directly and through various subsidiaries, owned an approximate 64.7% economic interest in AllianceBernstein.
Additional information about AB may be found on our website, www.alliancebernstein.com.
More from AllianceBernstein