Published 10-20-22
Submitted by Nasdaq
Nasdaq's ESG Trendsetters series highlights the top ESG professionals and teams around the world who go the extra mile in their evolving ESG roles. Discover how leading ESG companies are incorporating ESG factors into their corporate strategy, achieving meaningful impact and communicating with their stakeholders.
For this edition, Randall Hopkins, Head of Nasdaq OneReport, spoke with Ken Gianella, Senior Vice President of Investor Relations and Strategy at Itron (ITRI). As a leader in ESG, Itron is helping cities and utilities better manage energy and water. ESG is embedded into Itron's corporate culture and provides an inspirational model for scalable impact. Hear from Gianella on how he and the Itron team continue to set the trend.
How do you associate ESG with Itron's corporate strategy and purpose?
ESG has been core to Itron's mission since our founding over 40 years ago. At Itron, we believe that the way we manage energy and water will define this century, and Itron has been enabling utilities and cities to safely, securely and reliably deliver critical infrastructure for energy and water to the customers and communities they serve more effectively and sustainably.
Itron leverages a holistic approach that integrates our strategy, operational efforts and risk management with our ESG initiatives. Throughout Covid, our efforts have not changed. If anything, they have accelerated because our long-term view is focused on delivering products and services that support sustainability. When we hold our key stakeholders and ourselves accountable to these ESG principles and our mission, we will create a more resourceful and sustainable future for future generations.
From your experience, what are some of the main benefits of completing ESG reporting in terms of valuation from an IR perspective, stakeholders and investors?
Transparency and alignment. All stakeholders are looking to have insight into how your organization or company is keeping its commitments, whether they are societal, environmental, operational or financial. The addition of ESG reporting creates a nexus for organizations to be transparent and align all their stakeholders. That nexus is where companies show their stakeholders that they are not only doing well, but they are also doing good. We know the doing well part—which is the financial and operational performance that organizations have always reported on—but this has evolved over the last few years as stakeholders are now looking for more transparency and more alignment on doing good. By being just as transparent on your ESG reporting as you've been on your financial and operational reporting, you're able to keep all your stakeholders, both internal and external, aligned.
What are some of the main challenges you've experienced with ESG reporting?
To start, I want to remind folks that it's not about the reporting—it's about driving the right environmental, social and governance outcomes for the stakeholders that you are representing. Being able to track and demonstrate the impact of your efforts as an organization is extremely important. To do this, there are two big challenges that we faced, one internal and the other external.
The first challenge was ensuring that you have full alignment within your organization, from the board down to the rank and file, on what your goals are and how you are going to achieve them. The external challenge is that third-party reporting frameworks can be very daunting and challenging. In answering all of your stakeholders' requests, you quickly find out that your organization is going to get reporting fatigue pretty quickly. That's why it's important to get alignment internally and externally on what your targeted outcomes are going to be, and then you put in place the right processes, tools and partners before you begin the reporting process because it will save you a ton of time and headaches.
How have you found the Nasdaq OneReport adds value to your journey as an ESG provider and reporter?
First off, everything that we have discussed takes time and dedicated resources. Between the proliferation of third-party frameworks and the changing standards, it's a lot for any organization to keep up with. OneReport and the Nasdaq team have been awesome in supporting us and are great partners in helping us organize our way through the ESG reporting landscape. At Itron, we are dedicated to our ESG reporting efforts. Still, it takes time and effort. So, having the Nasdaq team help us navigate the different reporting standard changes and organize our thoughts in one place and with a collaborative tool, as OneReport does, has been extremely helpful in helping us on our journey.
You mentioned the proliferation of frameworks. How do you think about prioritizing the different responses, or how do you keep track of which ones you should do first, as your organization gets inundated with new research organizations or frameworks coming online?
It starts with our priorities and what we're trying to achieve, whether it be demonstrating our ability to become carbon neutral, supporting our customers and understanding their journey on what they need to do to reduce their carbon footprint or sharing more insights into how we're operating. When I talked earlier about understanding your internal and external goals, that was our very first step in doing that prioritization. Then you have to pick and choose. There are two buckets. There's that one bucket of the main external reports that you can do that can cover a wide swath of your investors and external stakeholders. Then there's a customer set of reports that you need to do from their supplier interactions with you that you need to do to be compliant. Using OneReport, we try to leverage the answers that we give to all the reports to be as fulsome as we can be, but we rank based upon priority for both internal and external stakeholders.
Given that investor relations play a central role in ESG data management within Itron, how do you think about engaging other internal stakeholders?
The first thing is it starts from the top. I would love to say that it's all IR-driven, but [Itron Chief Executive Officer] Tom Deitrich and our board really drive the meaning of what this is to the company from the top down. Getting alignment really isn't the issue when you have such great support from the top of the organization, but it's important for people to understand that ESG should not be this monolithic standalone pillar. It really should be deeply integrated into your organization, and so, as you're rolling out a program, helping people understand that this isn't just some extra reporting task you're doing, but you're really trying to find ways to report on how you make your organization more efficient and effective, not only for internal operations but also for how you're helping the global community out by reducing their global footprint of carbon and being socially responsible with how you operate the company.
When you think about Itron's journey to date, can you describe the evolution within Itron? How do you think about 2022 and beyond; how do you think the future is likely to unfold for your organization and what you've observed more broadly?
You can see the stakeholder pressure building up not only within our company but also within the industries that we serve, the utility industry and the smart-city industry. Being more vigilant and making sure that we're being transparent in our reporting is going to be more important than ever in 2022. While we've been serving this community and helping them decarbonize for over 40 years, we've taken an extra effort this year to make sure that we're not just reporting out stats or setting targets that are unachievable. We've been very focused on setting goals for ourselves and for our customers to help us really show a path to where we can decarbonize. You're going to see a lot more out of Itron as we find ways to decarbonize more efficiently and effectively and show how we can help our customers be more efficient and effective with their usage. Because the thing about the utilities and how they operate is if we don't find ways as customers to lower our overall usage and carve off that peak usage, it's very difficult for the utilities to reduce their carbon footprint. It's going to take us all working together. At Itron, we're going to really focus this year on helping the utilities and their customers find ways to be more efficient and effective.
How do you think about the impact of your work, sitting at the intersection of utilities and consumers? How do you measure that or think about the impact of that work?
At the heart of what we do is connecting utilities and their customers, and as much as people in society want to go after the utilities for causing greenhouse gas or being a major contributor to it, they forget that it's them, you and I, who actually create the need for that greenhouse gas to be generated. As we go through this energy transition, it's going to be more important than ever with the rise of the middle class and the electrification of the world; whether it be EVs or taking natural gas offline and making households more electrified, you're going to need more energy. During peak times, it's going to be important to find ways to reduce our load so that we can work through this energy transition and not have to bring on peaker plants and burn more fossil fuels in order to generate that energy. To give you some statistics, if society can reduce just one gigawatt of power a day, that's equivalent to burning four rail cars of coal. It's also equivalent to nine tanker trucks of gasoline being burned or 800 acres of forest trapping carbon for one year, or perhaps more relevantly, 86 million cellphones being charged simultaneously. Just by taking the effort to turn lights off or not plug in the hybrid during peak times or do things to change the way we behave day-to-day, we can make a difference. At Itron, we help our utilities connect to their customers to help send signals to them to find ways to reduce their overall load, and in the long run, make this a more resourceful world.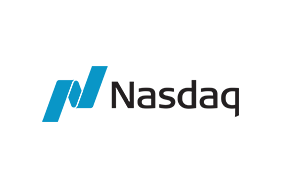 Nasdaq
Nasdaq
Nasdaq (Nasdaq: NDAQ) is a global technology company serving the capital markets and other industries. Our diverse offering of data, analytics, software and services enables clients to optimize and execute their business vision with confidence. To learn more about the company, technology solutions and career opportunities, visit us on LinkedIn, on Twitter @Nasdaq, or at www.nasdaq.com.
More from Nasdaq