Published 10-20-22
Submitted by Workiva
Social's Role in ESG: People, Purpose, and Profitability ft. Beth Wood, Principal Financial Group
This week, host Mandi McReynolds is joined by Beth Wood, Executive Vice President and Chief Marketing Officer at Principal Financial Group® and the chair of the Principal ESG Task Force. In recognition of National Women's Small Business Month, Beth shares how her experience running a small business prepared her to drive ESG strategy for a Fortune 500 company and describes the innovative Principal® innovative Global Financial Inclusion Index.
Looking for more? Subscribe to ESG Talk on Apple, Spotify, Google, or YouTube and connect with Mandi on LinkedIn.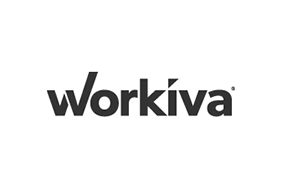 Workiva
Workiva
Workiva Inc. (NYSE:WK) is on a mission to power transparent reporting for a better world. We build and deliver the world's leading regulatory, financial and ESG reporting solutions to meet stakeholder demands for action, transparency, and disclosure of financial and non-financial data. Our cloud-based platform simplifies the most complex reporting and disclosure challenges by streamlining processes, connecting data and teams, and ensuring consistency. Learn more at workiva.com.
More from Workiva