Published 10-20-22
Submitted by Medtronic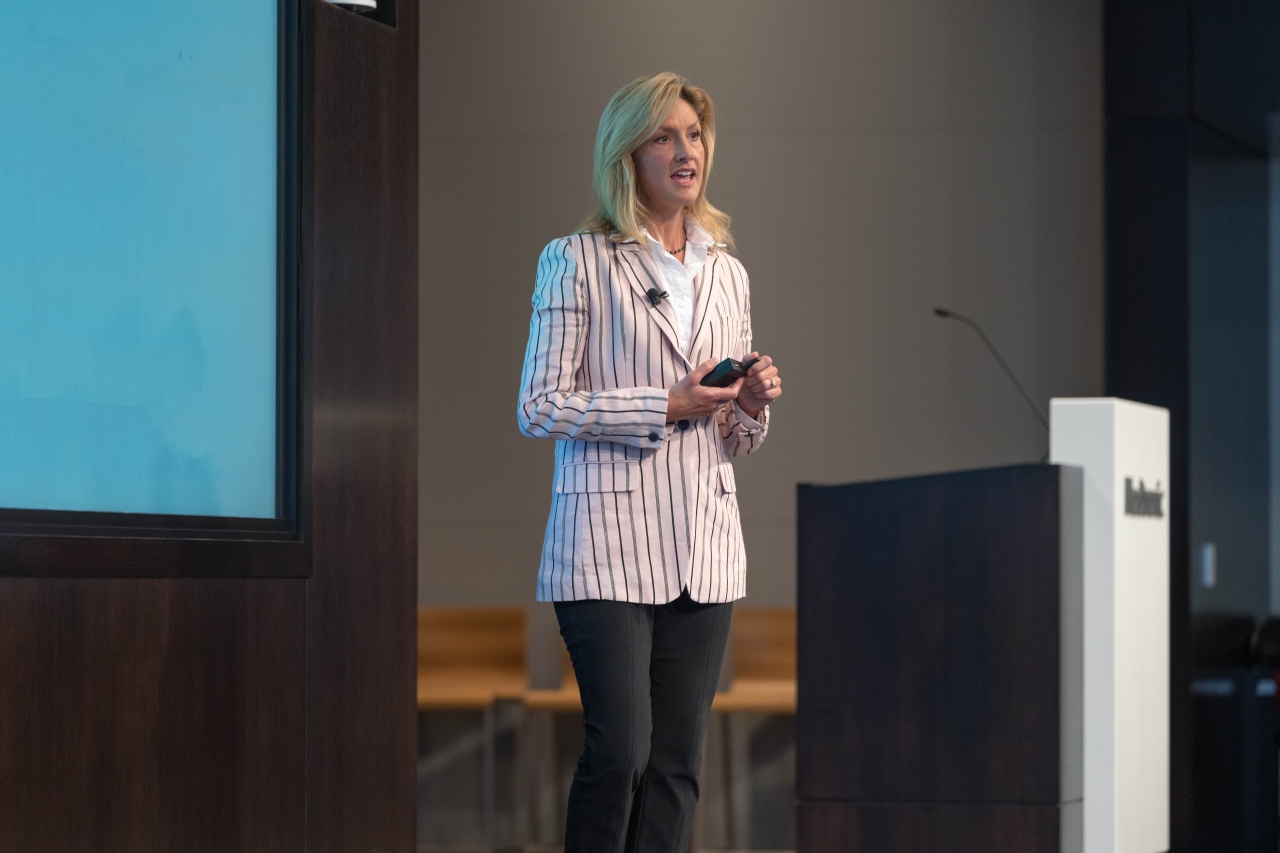 Carol Surface named world's top Chief Human Resources Officer
Medtronic Executive Vice President and Chief Human Resources Officer Carol Surface is the top CHRO in the world for 2022, according to N2 Growth, a global executive search and leadership advisory firm.
"I'm honored to be included among this esteemed group of forward-thinking CHROs who are shaping careers, culture, and talent at some of the world's most innovative, people-driven companies," said Surface. "This recognition would not be possible without the extraordinary team of HR professionals I have the privilege of working with at Medtronic. Each day, they deliver world-class services and show up with a commitment to making a difference for our employees, which in turn helps us advance our Mission to more patients globally."
A panel of N2 Growth team members and outside advisors selected 40 leaders to the 2022 List of Top CHROs. The selection committee followed an extensive list of criteria, including the CHRO's impact and performance on their organization and industry, the talent they've helped attract and retain, and the culture they've helped shape.
"Modern CHROs are often the change agent fueling growth and development at successful companies," writes N2 Growth Founder Mike Myatt. "How do you judge the success of a chief human resources officer? The simple answer is you look at how badly people want to work for their company."
By that standard, Medtronic is hard to top.
Medtronic was recently named one of the 25 best workplaces in the world, a recognition honoring companies for creating exceptional employee experiences, enabling high-trust relationships, and fostering workplaces that are fair and equitable. The CHRO plays a critical role in establishing and maintaining such employee-friendly environments, according to N2 Growth.
"No one is more aware of the talent-to-value equation than this group of CHROs," said Kelli Vukelic, Chief Executive Officer, N2 Growth. "Through the talent they uncover, nurture, and retain, they are the lifeblood of an organization's capacity to provide value to their organizations."
N2 Growth is considered one of the world's top executive search firms, according to Forbes. N2 Growth has recognized the world's top CHROs since 2015. Surface has now appeared in the top 10 of that list three years in a row (#6 in 2020, #2 in 2021, #1 in 2022).
She joined Medtronic in 2013 and helped lead the company through several pivotal events, including the Covidien acquisition, a multi-year CEO succession planning process, the COVID-19 pandemic and Medtronic's operating model transformation. She also serves as the Board Chair of the Medtronic Foundation. In 2020, Surface was elected as Fellow of the National Academy of Human Resources (NAHR), the highest honor granted in the human resource profession.
"For a CHRO, leadership, team, succession, purpose, culture, governance and diversity are not just buzzwords, they represent who that person is, what they believe, and where they work every day," added Myatt.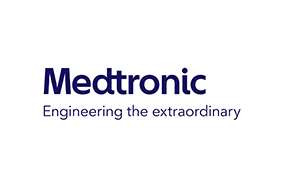 Medtronic
Medtronic
Bold thinking. Bolder actions. We are Medtronic.

We lead global healthcare technology and boldly attack the most challenging health problems facing humanity by searching out and finding solutions. Our Mission — to alleviate pain, restore health, and extend life — unites a global team of 90,000+ passionate people. Powered by our diverse knowledge, insatiable curiosity, and desire to help all those who need it, we deliver innovative technologies that transform the lives of two people every second, every hour, every day. Expect more from us as we empower insight-driven care, experiences that put people first, and better outcomes for our world.

In everything we do, we are engineering the extraordinary.
More from Medtronic