Published 10-20-22
Submitted by 3M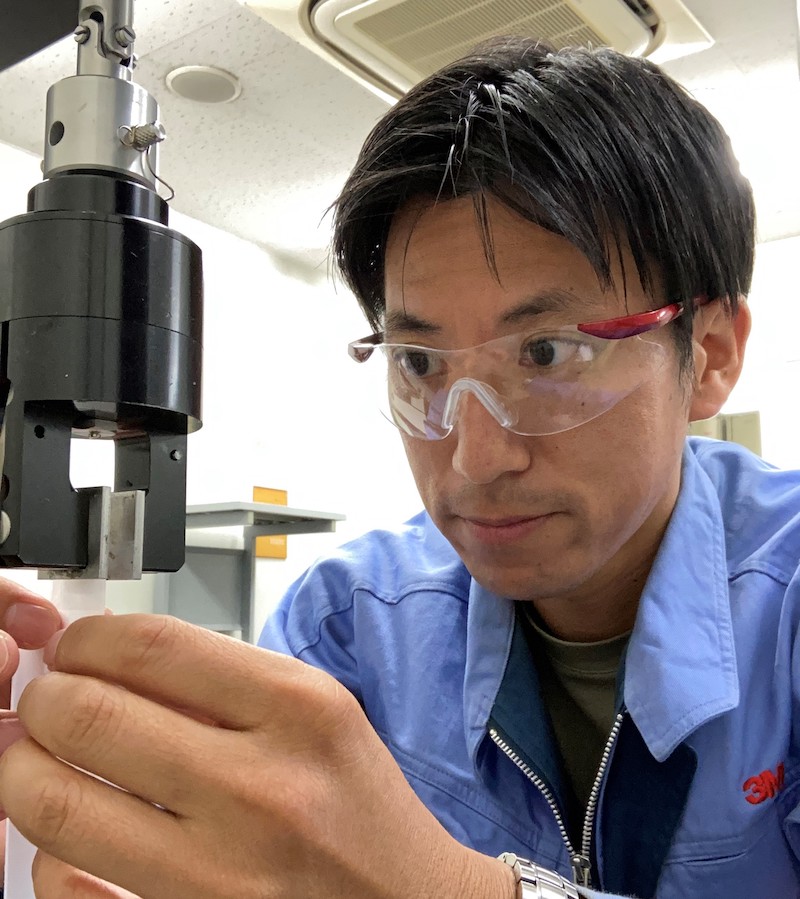 Originally published on 3M News Center
The pandemic has changed how we collaborate at work.
For scientists, the shift to hybrid work has provided an opportunity to broaden their teams and work with even more colleagues from around the world.
In 2021, one group of 3M scientists in the U.S. and Japan embraced these changes as they invented a new-to-the-market medical technology.
Their road to innovation offers five lessons for how we can best collaborate in our new hybrid work culture.
Lesson #1: One shared goal
The goal of the group was straightforward: develop a new medical adhesive that would last up to 21 days – and get it done in one year.
The adhesive would be used for wearable devices including glucose monitors and concussion sensors. Traditional adhesives only lasted up to 14 days, so giving people an extra seven days of wear time would help drive down patient expense and provide more data for better health management.
"Because we had the same goal, the U.S. and Japan teams could work toward the same endpoint," said Yasuhiro Kinoshita, a 3M scientist on the team in Japan. "It wasn't always this way. Sometimes you would have friction between U.S. and local teams. This time the goal was clear to everyone."
Lesson #2: Different time zones can be a major advantage
Having teams in different time zones was vital to the speed and overall success of the project.

"If the U.S. found something during the day, Japan could pick it up and run with it when the U.S. workday ended," said Kinoshita. "The work continued 24/7 between our two teams and that's what made the timeline possible."
Even more, when the U.S. team had to limit their lab use because of COVID restrictions, the Japan team could continue the work because their pandemic situation was not as severe.
Lesson #3: Managers to help eliminate distractions

3M leaders understood that developing a high-performing adhesive in less than a year would be extremely difficult. In addition to assembling a world-class team and providing resources, management had to go one step further and help protect the group from other projects.
"My manager was very helpful in eliminating extra work," said Kinoshita. "I was in a situation where I could just push forward without thinking about anything on the side."
This help from leadership allowed the team to stay immersed in the project and conduct the deep, methodical work needed to create a novel technology.
Lesson #4: Digital tools can help overcome language barriers
Kinoshita was nervous to speak English to his American colleagues during virtual meetings. But the team did not let language differences get in the way as they found alternative ways to communicate.
"We used the chat function a lot so we could translate," said Audrey Sherman, a U.S.-based scientist and team lead. "We also drew pictures and used images from the web to get our point across. Pictures translate across cultures."
Lesson #5: Global collaboration is a career development opportunity
This was Kinoshita's first global project, and his involvement transformed his career outlook at 3M.
"I had access to all the best minds and information at the company," he said. "I was able to develop my skills and become a better scientist."
Kinoshita intends to apply those new skills toward his future work.
"I think in terms of global problems now, instead of local ones," he said. "My scope has completely changed, and I feel empowered to do so."

3M
3M
About 3M
At 3M, we apply science in collaborative ways to improve lives daily as our employees connect with customers all around the world. Learn more about 3M's creative solutions to global challenges at www.3M.com or on Twitter @3M or @3MNews.
More from 3M