Published 10-19-22
Submitted by Cisco Systems, Inc.
Now that the Cisco Global Problem Solver Challenge 2022 winners have been officially announced, you'll want to learn more about each winning team and the story behind each innovation. The Cisco Global Problem Solver Challenge is an online competition that awards cash prizes to early-stage tech entrepreneurs solving the world's toughest problems. Since 2017, the competition has awarded $3.25 million USD to 78 startups from 25 countries.
We are excited for you to learn more about the 2022 winning teams addressing some of the biggest challenges we face through technology-based solutions.
In response to the growing urgency to reverse climate change, we introduced five new Climate Impact and Regeneration prizes totaling $300,000 USD. These prizes recognize solutions that can reduce or remove greenhouse gas (GHG) from the environment or regenerate depleted ecosystems.
Farm to Flame Energy is a Climate Impact & Regeneration Prize Runner-Up, winning $50,000 USD. Based out of the U.S., they are building electricity generators that use biomass waste as fuel. I recently sat down with Stefano Alva, Chief Financial Officer (CFO) of Farm to Flame Energy, who has a background in energy science, technology, and policy. He shared more about his team's innovative solution.
What problem is your technology solution trying to solve?
Stefano: To solve the problem of energy poverty. Seven hundred million people worldwide still lack access to a reliable electricity grid. This lack of access means they have to find other ways of getting electricity. And unfortunately, the most popular and convenient solution for those who live off the grid is a diesel generator. So, diesel generators are expensive, and they're polluting. In Nigeria, they're causing 1,500 deaths per year due to the fumes these diesel generators create. It's a big problem, and it most often impacts underserved communities.
Can you explain how the solution works?
Stefano: We developed a bio-generator engineered to produce off-grid energy. We transform mixed-wood debris, landscaping waste, and agriculture residues into a carbon-rich powder that we combust to produce high-thermal efficiency heat. High-thermal efficiency heat means we can extract a lot of the energy within the biomass. We then use the heat to create steam and run an alternator and a steam generation unit. Where the innovation lies is in our ability to use mixed biomass waste to produce smokeless and odorless heat from it.
We're partnering with a greenhouse in New Jersey, Think and Grow Farms, to pilot our bio-generator, enabling them to stop using fossil fuel and be able to source their power directly from our unit. Think and Grow Farms supports a lot of local farmers and teaches them skills on how to move away from traditional farming and how to learn vertical farming, which is more profitable. Ideally, Think and Grow Farms will be off the grid within one year, and using alternative energy will contribute to their commitment to sustainability and energy efficiency.
What is innovative about the way you are solving the issue? What sets your solution apart?
Stefano: When people think about renewable energy, they think about solutions like solar and wind power, which are excellent solutions that I'm supportive of using. The issue is that they've created this intermittency gap which means that when solar and wind energy are produced, the power is not constant. It works for certain scenarios, but for people that need to run their businesses 24/7, this solution does not fit their needs.
A way to overcome this intermittency gap is to, for example, have batteries. However, introducing batteries to achieve 24-hour power becomes extremely expensive, 3 to 4 times what it costs to get their electricity from the grid. What sets us apart from other renewable solutions is the ability to provide 24/7 affordable and renewable energy that is also reliable.
What inspired you to develop this solution?
Stefano: Farm to Flame Energy was founded by Will McKnight, Chief Revenue Officier (CRO), and Kwaku Jyamfi, CEO. They met at Syracuse University and decided to commercialize a unique combustion process patented by Will's grandfather, James McKnight. I met Kwaku at Carnegie Mellon University and was recruited to join the team. We were all working at Carnegie Mellon's Swartz Center for Entrepreneurship, which helped us get our first-generation unit, which is a 280-watt unit that was able to light a couple of lightbulbs.
I was born in Costa Rica, which is my personal inspiration because it is a green country focused on renewables. One hundred percent of their energy comes from renewables, and I grew up with a naive understanding that the world was moving in this direction.
When I moved to the United States, it was clear to me that there was so much more work to be done and that I could put forward my effort and dedication to giving a little bit of Costa Rica to the rest of the world. And beyond that, I think the best gift you can give someone is access to electricity.
There are all these off-grid communities worldwide, and accessing electricity is the first step to accessing other necessities like healthcare, sanitation, better jobs, and education. Accessing electricity can completely change a person's life and the future that their families can have.
How will winning a prize in the Cisco Global Problem Solver Challenge help you advance your business?
Stefano: Right now, we are in the process of testing our first commercial unit. This prize will help us test out this commercial unit successfully and open the door for us to deploy more units in the future. We're grateful for this award because it came at a crucial point where we have our first client that is ready and happy and excited about seeing our technology deployed, and the funds will help us serve that client and prove those client benefits.
Do you know what you will use the prize money for specifically?
Stefano: It will be used to move our generation unit from our manufacturing facility into the client space. We will also use some of the funds to acquire the necessary equipment and hire someone to operate the machinery and test it out. We need this testing to secure certifications that prove that our technology is up to the required electricity generation standards.
What advice do you have for other social entrepreneurs?
Stefano: There's a bit of a misconception that you have to follow the money in the startup world. I would encourage people to rethink that and follow the impact instead. The rest will come if you can develop technology that improves people's lives and the environment.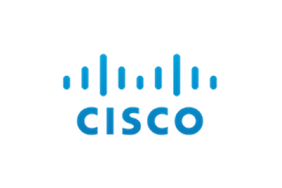 Cisco Systems, Inc.