Published 10-18-22
Submitted by P&G
This Hispanic Heritage Month, we continue to power the progress of the U.S. Hispanic community. To continue our long history of support, we and our trusted brands - Always, Gillette, Crest and Oral-B - together with an alliance of strong partner organizations like Major League Soccer, Hispanic Star and other stakeholders in the soccer ecosystem, launched Capitanes del Futuro, a multi-year program that leverages the Hispanic community's passion for soccer to help prepare the next generation of Latino leaders.
Many Hispanic youth don't realize that for each MLS player on the field, there are 10-15 people behind the scenes, and those people represent exciting career opportunities.
The program provides boys and girls ages 12-18 with free access to role models, resources, tools, scholarships, mentorships and skills aimed to help open their minds, build their confidence and overcome structural barriers that are often found along the pathway to higher education and career opportunities.
Over 150 Hispanic youth have already attended immersive Capitanes del Futuro events at MLS stadiums and training centers, hosted by Hispanic Star Hubs across the country and six MLS clubs - Inter Miami CF, FC Cincinnati, Austin FC, Los Angeles Galaxy, New England Revolution and New York City FC. Attendees were introduced to the wide breath of career opportunities in soccer through workshops led by MLS club staff.
Capitanes del Futuro was featured on Univision's national morning show, ¡Despierta América!
(English closed captioning is available via the settings.)
"Capitanes del Futuro is another way we are powering the progress of Hispanic communities and equipping youth with tools and resources to become America's future leaders," said Marc Pritchard, Chief Brand Officer at Procter & Gamble. "Despite strong progress in high school graduation rates, only 56% of Hispanic students in the U.S. are enrolling in college, and more than half of them don't graduate. These rates significantly trail their white counterparts and illustrate the importance of this broad mission. We invite others across the public and private sectors to join the Capitanes del Futuro collaborative endeavor."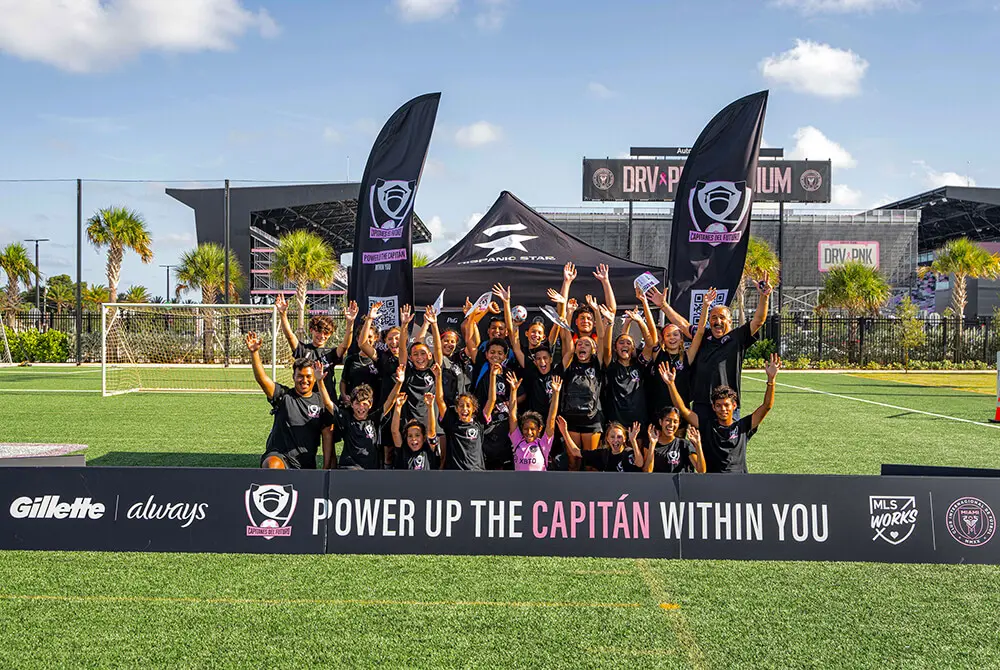 Additional components of the program include:
Workshops that provide behind-the-scenes perspectives about social media, marketing, match day operations, business management, community relations and other club departments.
A digital library that includes footage from past events, as well as inspiring videos in which legendary sportscaster Fernando "El Presidente" Fiore interviews top MLS players who share stories about their mentors and role models, including stories which have never been shared before.
An app that will include gamified learning tools and additional resources for students.
Opportunities to connect participants with other prominent players in the soccer ecosystem, including virtual master classes produced by TelevisaUnivison that introduce students to different professional disciplines in soccer.
A multi-year curriculum consisting of both physical and digital courses intended to develop promising young Hispanic students into the future leaders of America.
Active participation in the program will also unlock access to scholarships, apprenticeships, internships and more.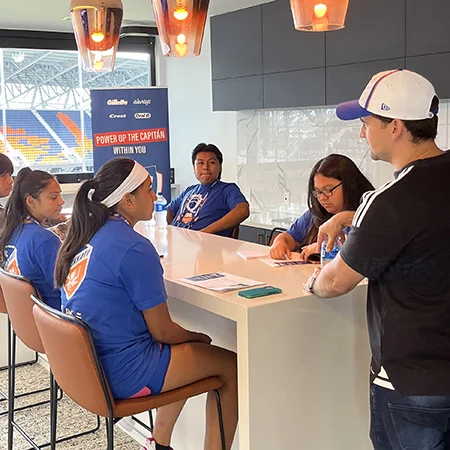 "Hispanic progress is American progress!" said Claudia Romo Edelman, Founder of We Are All Human and Hispanic Star. "It is our mission to ensure everyone knows that and create programs and opportunities that accelerate the progress of Hispanics, opening the doors for Latinos to get better education, better health, better gender equality and better jobs. We are proud to partner with committed and large corporations like P&G, MLS and TelevisaUnivision to elevate the Hispanic community to new heights and do it together."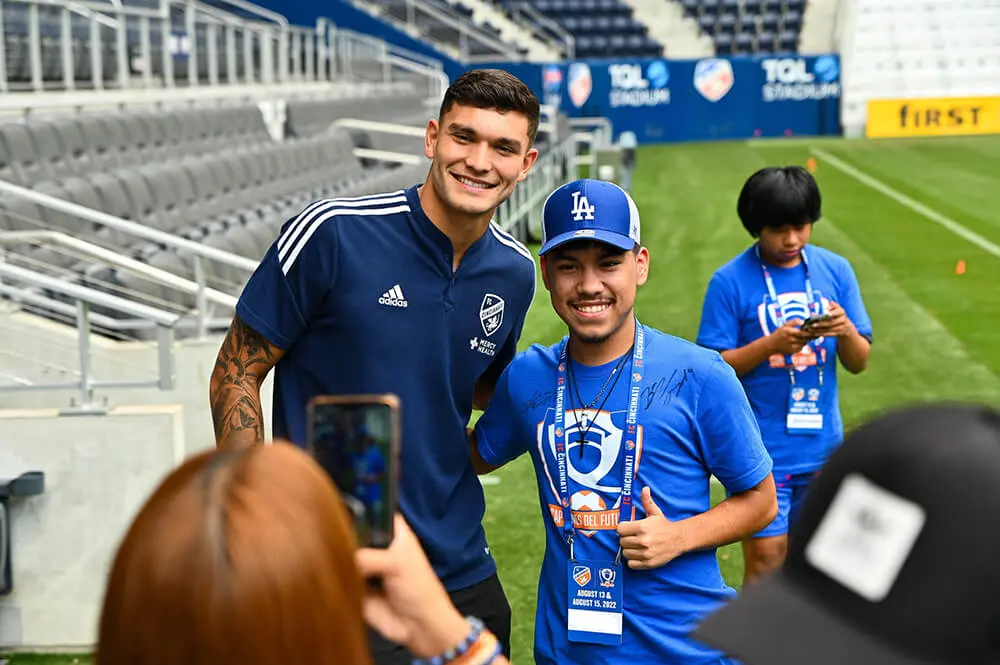 Registration for the program is now available on Hispanic Star's website. Parents, teachers, coaches and other mentors are encouraged to enroll Hispanic youth ages 12-18.
1 Kevin Dubina, "Hispanics in the Labor Force: 5 Facts," U.S. Department of Labor Blog, U.S. Department of Labor, Sept. 15, 2021, https://blog.dol.gov/2021/09/15/hispanics-in-the-labor-force-5-facts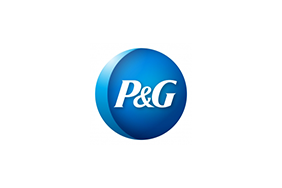 P&G
P&G
P&G defines our commitment to sustainable development as "ensuring a better quality of life for everyone, now and for generations to come." We have a long heritage as a sustainability leader and we remain committed to improving consumers' lives through P&G brands and by contributing to the sustainability of our planet and the communities in which we live and work.
More from P&G