Published 10-17-22
Submitted by FedEx Corporation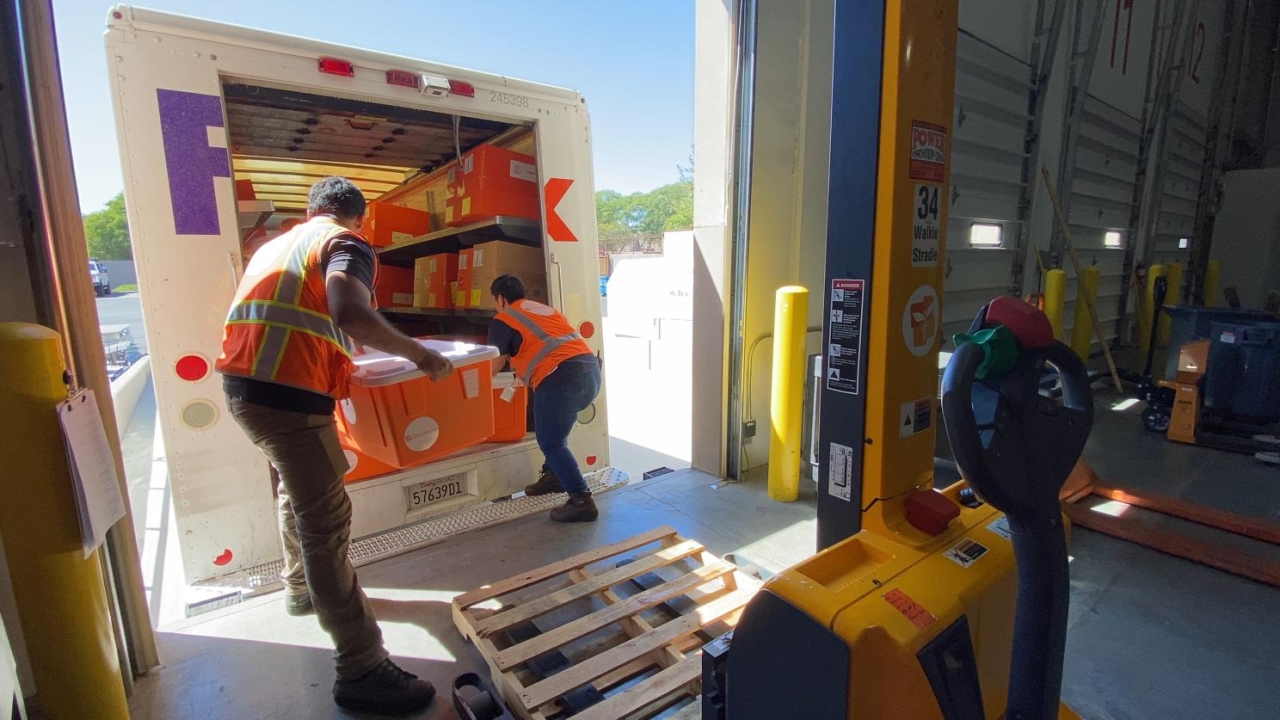 FedEx supports multiple nonprofits, including the American Red Cross, Direct Relief, Heart to Heart International, The Salvation Army, Team Rubicon, and World Central Kitchen, that work to help communities recover from natural disasters, like Hurricane Ian. By providing charitable donations and in-kind shipping, FedEx continuously helps these organizations deliver critical aid, like medical supplies and meals, to those who need it most.
Through our company's Delivering for Good program, we work with global disaster relief nonprofit organizations year-round to respond when catastrophes impact communities around the world.
Recently, FedEx and nonprofit organizations it supports have been on the front lines, delivering essentials to help those in need.
Updated 10/6/22
United States
In the U.S. we are experiencing major fires and floods, and the aftermath of hurricane Ian. The American Red Cross is putting to use FedEx cash and donated shipping resources to help provide relief to those impacted by these crises across the country.
FedEx helps with Hurricane Ian recovery
We extend our deepest sympathies to our team members and communities affected by Hurricane Ian. We are currently supporting relief efforts through our longstanding relationships with the American Red Cross, Direct Relief, Heart to Heart International, International Medical Corps, Team Rubicon, The Salvation Army, World Central Kitchen, and ASPCA. These humanitarian relief organizations are assessing the situation in affected areas and supporting critical needs for medicine, shelter, hygiene kits, food, and water. FedEx is maintaining frequent communication with them to ensure that our resources are deployed most effectively.
For example:
FedEx is working with Direct Relief to provide aid to those impacted by the hurricane, including the pre-placement of emergency medical backpacks in areas hard-hit by the storm.
Heart to Heart International has dispatched its mobile medical van, that was donated by FedEx, to Florida.
The Salvation Army is using their mobile feeding unit to respond to the hurricane. FedEx donated the vehicle to their operations in Miami.
FedEx stores a modularized field hospital in Memphis for International Medical Corps and is shipping 9 pallets of modules and other medical relief supplies to Florida.
As a sponsor of their Ready Reserve Fund, FedEx helps Team Rubicon respond to disasters year-round. Currently, Team Rubicon is already serving several vulnerable counties in Florida and in Puerto Rico. Teams are clearing roads of downed trees for first responders and conducting their "core operations" like tarping roofs and mucking/gutting flooded homes of wet debris.
In support of World Central Kitchen, FedEx is transporting needed supplies to aid them as they serve nourishing meals to communities between Tampa and Naples, including Port Charlotte, Cape Coral, and Ft. Myers, in multiple Lee County hospitals, Sanibel and Pine Islands, and other severely impacted areas.
As a founding member of the American Red Cross Annual Disaster Giving Program FedEx helps the Red Cross respond to disasters year-round through cash and in-kind shipping support.
FedEx does not provide charitable shipping for collection drives and donated items. We ask FedEx team members to refrain from collecting donated items. Learn more about FedEx's Humanitarian Relief efforts here. If you would like to contribute to the relief efforts, please donate cash directly to a relief organization of your choice.
Puerto Rico
Prior to this year's hurricane season, we worked with Direct Relief to preposition hurricane prep packs across Puerto Rico. Direct Relief is now using them to treat those impacted by Hurricane Fiona. FedEx is also delivering Direct Relief's Emergency Medical Backpacks that can serve as many as 500 people in need.
Our support as a member of the American Red Cross Annual Disaster Giving Program will help to assist with relief efforts in Puerto Rico. The American Red Cross is currently assessing damage and needs.
International Medical Corps is assessing the damage. FedEx stores a modularized portable field hospital for IMC in Memphis, TN, and stands at-the-ready to deploy if it's needed.
World Central Kitchen sent 45 pallets of insulated containers with 20,000 meal kits, LuminAid lights, generators, insulated food carriers, Paella pans, food containers, and cutlery to Miami to stage for distribution to Turks & Caicos, Dominican Republic, or Puerto Rico.
Pakistan
Water Mission is using their in-kind FedEx shipping account to transport water purification systems to the region to support victims of the recent flooding. They have recently sent three systems. Each system can purify 10,000 gallons of water each day.
Mexico
FedEx is helping Direct Relief as they work with the Secretariat of Public Security of the state of Michoacan to deliver 10 Emergency Medical Backpacks that will serve as many as 5,000 people impacted by the earthquake.
Ukraine
Direct Relief has delivered 750 Emergency Medical Backpacks to first responders and healthcare providers in Ukraine since the war began more than six months ago. Each backpack contains enough resources to serve up to 500 people.
Since the conflict in Ukraine began, FedEx has worked with many non-profits to deliver essentials including medical supplies, food, and water. Read more here.
Learn more about FedEx charitable giving at fedexcares.com.
***Photos provided by Direct Relief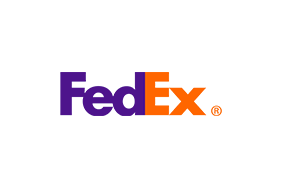 FedEx Corporation
FedEx Corporation
FedEx Corp. (NYSE: FDX) provides customers and businesses worldwide with a broad portfolio of transportation, e-commerce and business services. With annual revenue of $93 billion, the company offers integrated business solutions through operating companies competing collectively, operating collaboratively and innovating digitally as one FedEx. Consistently ranked among the world's most admired and trusted employers, FedEx inspires its more than 530,000 employees to remain focused on safety, the highest ethical and professional standards and the needs of their customers and communities. FedEx is committed to connecting people and possibilities around the world responsibly and resourcefully, with a goal to achieve carbon-neutral operations by 2040. To learn more, please visit fedex.com/about.
More from FedEx Corporation