Published 10-17-22
Submitted by DICK'S Sporting Goods
Originally published on DICK'S Sporting Goods Sideline Report
There's no better way to take part in National Public Lands Day (NPLD) than to get outside to protect and preserve our public lands for future generations. That's exactly how more than 240 Public Lands store employees (guides) and local community members (explorers) spent the day on Sept. 24.
In recognition of NPLD and to celebrate the one-year anniversary of DICK'S Sporting Goods' first Public Lands store, the outdoor specialty retailer hosted a series of community volunteer events, featuring opportunities for conservation and stewardship, followed by food and music. Collectively, volunteers cared for more than 15 miles of beach and trail and removed over 1,500 pounds of trash.
"Public Lands in Cranberry was joined by 70 volunteers at Raccoon Creek State Park on a perfect Pittsburgh 'Fall' morning,"" said Sarah Brown, assistant store manager, experience. "I love being a part of the Public Lands team to educate our guides and explorers on the importance of protecting and celebrating our experiences in the outdoors together. I am proud when just one person joins us in a volunteer project, so when we have 70 volunteers, it reminds me that people do love to take care of the lands they enjoy."
In Polaris, Ohio, guides teamed up with nonprofit FLOW (Friends of Lower Olentangy Watershed) to host a community volunteer event at Confluence Park.
"Volunteer events allow us to share with the Polaris community how strongly we feel about our purpose 'To Celebrate and Protect Public Lands for All,'" said Alisa Canter, assistant store manager, experience. "Organizing larger scale volunteer events like this also gives us a chance to amplify the message of our nonprofit partners in hopes of increasing the awareness of their work and opportunity for additional funding for future projects."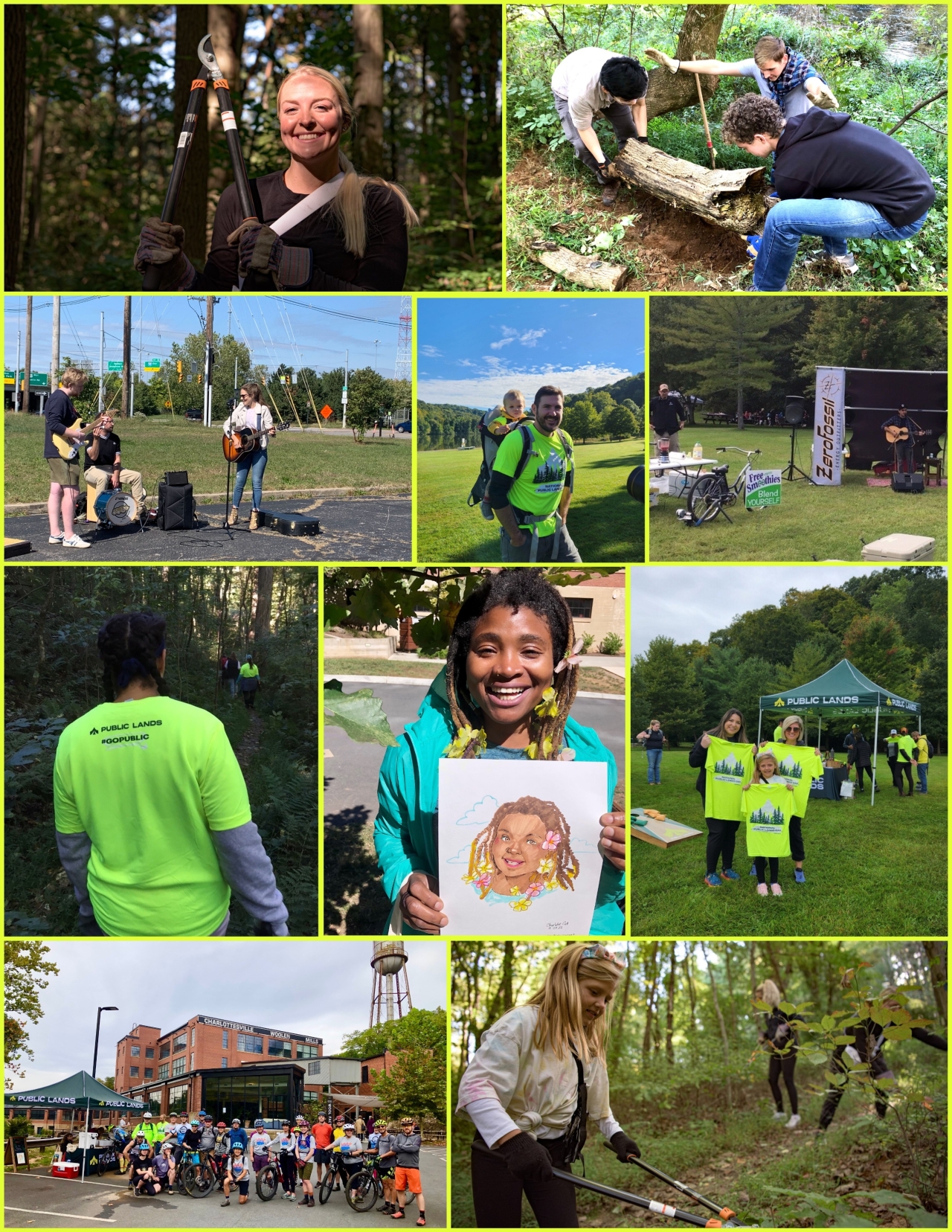 The Public Lands store in Charlottesville, Va., celebrated America's public lands in partnership with the Rivanna Trails Foundation. Volunteers spent the morning building and maintaining two miles of trail at The Wool Factory and kept the celebration going afterward with food and Public Lands swag.
"What was most satisfying about this event was the pride the participants took when the new section of trail was finished," said Mike Meintzschel, FT community outreach lead. "Many photographed their work, and several walkers and local neighborhood families expressed gratitude for the work accomplished.
In addition to holding volunteer events at each store location, Public Lands celebrated NPLD by announcing the opening of four new stores this fall – in Framingham, Mass.; Melville, N.Y.; Kennesaw, Ga.; and Medford, Ore. – and by doubling its 1% of sales giveback for the week of Sept. 18 – Sept. 25.
"As we prepare for our fall grand openings, guides at our four new stores were also excited to join the effort to give back. More than 150 guides at those locations pitched in to clean-up, clear trails and improve local parks and other outdoor areas in their communities," said Steven Wood, community marketing manager for Public Lands.
In its first year, Public Lands guides have volunteered more than 1,200 hours in local communities. The outdoor store chain also granted more than $500,000 to 15 local and national partners dedicated to conservation and increasing access and equity in the outdoors.
To learn more about our company's commitments and efforts, see our newly launched DE&I website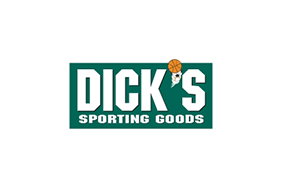 DICK'S Sporting Goods
DICK'S Sporting Goods
Founded in 1948, DICK'S Sporting Goods is a leading omni-channel sporting goods retailer offering an extensive assortment of authentic, high-quality sports equipment, apparel, footwear and accessories. As of October 30, 2021, the Company operated 734 DICK'S Sporting Goods locations across the United States, serving and inspiring athletes and outdoor enthusiasts to achieve their personal best through a combination of its dedicated teammates, in-store services and unique specialty shop-in-shops dedicated to Team Sports, Athletic Apparel, Golf, Outdoor, Fitness and Footwear.
Headquartered in Pittsburgh, DICK'S also owns and operates Golf Galaxy, Field & Stream and Public Lands specialty stores, as well as GameChanger, a youth sports mobile app for scheduling, communications, live scorekeeping and video streaming. DICK'S offers its products through a dynamic eCommerce platform that is integrated with its store network and provides athletes with the convenience and expertise of a 24-hour storefront.
For more information, visit the Investor Relations page at dicks.com.
More from DICK'S Sporting Goods