Published 10-14-22
Submitted by DOW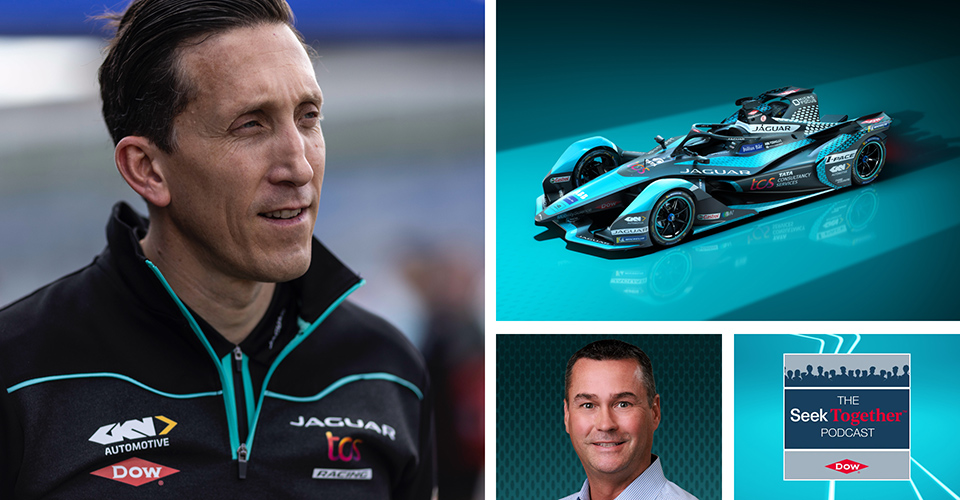 Mobility is transforming at the speed of technology. Through the power of collaboration and materials science, vehicles are becoming safer, higher performing and more efficient. These tech-enabled modernizations are shaping the future of mobility, and for us at Dow, that also means changing how we innovate, design and select materials to create the next generation of accessible, connected, and sustainable mobility solutions.
"As a group, as a team, we have huge capability in some spaces, but to come to a real expert who have the materials capability to tell us how we can improve is where we have seen real improvement as a team."
- James Barclay
On this episode of the Seek Together Podcast, our host Eva Saha is joined by Tim Boven, Global MobilityScience™ Director at Dow, and James Barclay, Jaguar TCS Racing Team Principal and Managing Director, Jaguar Land Rover Motorsport, to discuss what the future of mobility holds. They discuss the role of materials science to tackle challenges and capitalize on opportunities presented by the electrification of vehicles. Together, they explore the megatrends of automotive innovation and explain the dynamic connection between innovation for Formula E racing cars and the evolution of consumer vehicles.
Motorsport is both the catalyst and platform for cutting-edge innovation in mobility. From its earliest days, racing has provided an exciting and important testing ground for the industry's latest prototypes and a demonstration of how experts come together to create best-in-class performance vehicles. On this episode, Jaguar TCS Racing gave us a glimpse 'under the hood' at the cutting-edge innovations that helped them make history with a second-place team finish in the 2020/2021 ABB FIA Formula E World Championship, and how both the seen and unseen race car improvements that led to a record-breaking season can be scaled and integrated into our own future vehicles.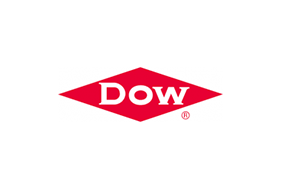 DOW
DOW
Dow (NYSE: DOW) combines global breadth; asset integration and scale; focused innovation and materials science expertise; leading business positions; and environmental, social and governance leadership to achieve profitable growth and help deliver a sustainable future. The Company's ambition is to become the most innovative, customer centric, inclusive and sustainable materials science company in the world. Dow's portfolio of plastics, industrial intermediates, coatings and silicones businesses delivers a broad range of differentiated, science-based products and solutions for its customers in high-growth market segments, such as packaging, infrastructure, mobility and consumer applications. Dow operates manufacturing sites in 31 countries and employs approximately 37,800 people. Dow delivered sales of approximately $57 billion in 2022. References to Dow or the Company mean Dow Inc. and its subsidiaries.  For more information, please visit www.dow.com or follow @DowNewsroom on Twitter.
More from DOW