Published 10-14-22
Submitted by AEG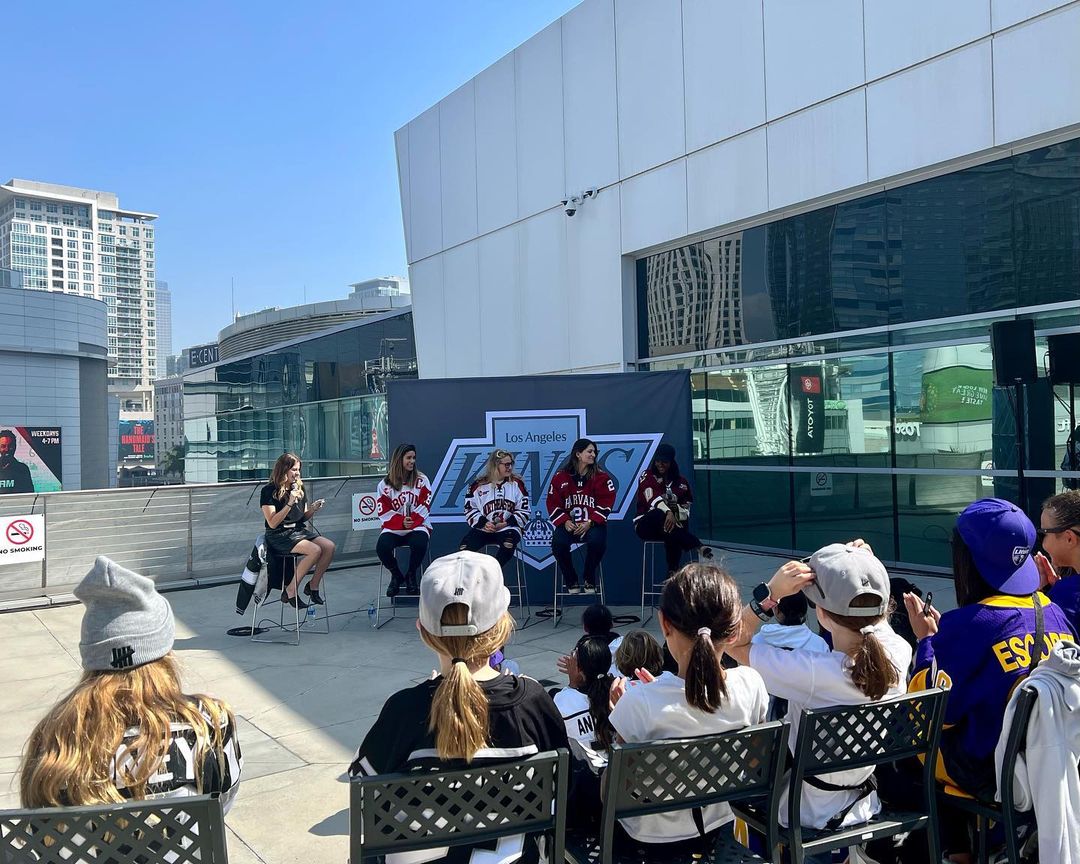 To build awareness for girl's hockey and in conjunction with USA Hockey's "Girls Hockey Weekend," AEG's LA Kings hosted a pre-game panel discussion for 150 young girls from local hockey programs in Southern California at Crypto.com Arena on October 8th.
The hour-long panel featured prominent current and former women's hockey players including Blake Bolden, Chelsey Goldberg, Keely Moy and Reagan Rust, who shared their stories and experiences with attendees.
The girls who were selected to participate were members of the LA Lions Girls Hockey Club, the Lady Ducks, the Power Project, San Diego Angels Girls Hockey and the Empowerment Effect. Following the discussion, the attendees watched the LA Kings final preseason game against the Anaheim Ducks.
"It Is great to be able to give back to youth programs and in particular to focus girls' hockey," said Blake Bolden, LA Kings Scout and Growth Inclusion Specialist. "Girls Hockey Weekend is a great opportunity to connect with youth teams, and support the girls' needs as they come up through this sport. It also gives us a chance inspire one another and share our love of hockey, as well as introduce the sport to new audiences. We hope that we reminded these girls that anything is possible."
USA Hockey celebrates Girls Hockey Weekend to build awareness, and to promote participation in the sport. To find out more about Girls Hockey Weekend, click here.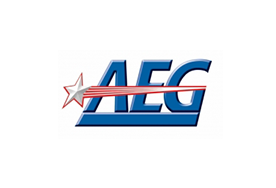 AEG
AEG
Headquartered in Los Angeles, California, AEG is the world's leading sports and live entertainment company. With offices on five continents, AEG operates in the following business segments: AEG Facilities, which with its affiliates owns, manages or consults with more than 120 preeminent venues around the world including The O2 Arena, the Sprint Center and the Mercedes-Benz Arenas;   AEG Presents, one of the largest live music companies in the world dedicated to producing and promoting global and regional concert tours, music and special events and world-renowned festivals; AEG Sports, the world's largest operator of sports franchises and high-profile sporting events;   AEG Global Partnerships, which oversees worldwide sales and servicing of sponsorships including naming rights, premium seating and other strategic partnerships; and AEG Real Estate, which develops world-class venues and  sports and entertainment districts like STAPLES Center and L.A. LIVE. Through its worldwide network of venues, portfolio of powerful sports and music brands, AXS.com ticketing platform, AXS cable television channel and its integrated entertainment districts, AEG entertains more than 100 million guests annually. More information about AEG can be found at www.aegworldwide.com.
More from AEG