Published 10-14-22
Submitted by IBM

WASHINGTON, October 14, 2022 /CSRwire/ - The Hispanic Heritage Foundation (HHF) announced today its collaboration with IBM (NYSE: IBM) which includes leveraging IBM SkillsBuild – a free education program that helps students and adult learners develop valuable new skills and access career opportunities in technology fields – by providing digital content, personalized mentoring, and the experiential learning they need to gain technical, critical thinking, and creative problem-solving skills. The program will be offered for FREE to HHF Network, is completely digital, and includes IBM-branded digital credentials that are recognized by the market to create direct pathways to tech jobs. The effort will be open to high school students, college students, young professionals, and adult learners.
"This IBM SkillsBuild collaboration has been a transformational goal of our tech pathways strategy and goal for years," said Jose Antonio Tijerino, President, and CEO of HHF. "Our community has a tremendous value proposition for America's workforce and through this innovative collaboration, America can benefit from the talent we have always had to offer. Our collective mission is to provide training and opportunities for our community to make an impact in the tech sector. 
We are grateful to IBM for allowing us to leverage their expertise and pathways in preparing the Latinx community for jobs that desperately need to be filled. As Latinos, we're ready as we always have been."
The learning pathways available through IBM SkillsBuild include courses on workplace skills, such as communication and leadership skills designed for any beneficiary wishing to understand how to work in the digital world, as well as courses on data analytics, cybersecurity, cloud computing, and many other technical disciplines. The program will also help early school leavers and long-term unemployed to gain what is required to re-enter the workforce. Courses are available in English and Spanish, providing Hispanic learners with a better and deeper understanding of course materials, to help ensure completion and professional competency.
"As a Latina, I am very excited and honored to be partnering with the Hispanic Heritage Foundation to provide free education and career readiness resources to Hispanics nationwide," said Claudia Cortes Romanelli, Director of Corporate Social Responsibility at IBM. "I see every day the great opportunity to invest in skilling the next generation of STEM talent from the Hispanic community. We look forward to working with HHF as part of our commitment to equitably skill 30 million people worldwide."
The Hispanic Heritage Foundation award-winning LOFT (Latinos on Fast Track) program is a leadership and workforce development program and network with a focus on various sectors or "tracks," including tech. HHF's broad network and beyond will be exposed to IBM SkillsBuild to learn, and build skills in artificial intelligence, data science, cloud, security, information technology, and more, with opportunities for mentoring and networking in the tech space as well as earning certifications and placements into the workforce.
IBM and HHF's collaboration is part of IBM's commitment to equitably skill 30 million people globally by 2030.
About the Hispanic Heritage Foundation
HHF's mission focuses on education, the workforce, identity, and social impact through the lens of leadership and culture. For more information, visit www.hispanicheritage.org and follow the Hispanic Heritage Foundation on Instagram, Facebook, Twitter, and TikTok
About IBM Education
As part of the company's Corporate Social Responsibility efforts, IBM's education portfolio takes a personalized, diverse, and deep approach to STEM career readiness. IBM's pro bono programs range from education and support for teens at public schools and universities to career readiness resources for aspiring professionals and job seekers. IBM believes that education is best achieved through the collaboration of the public, private, and not-for-profit sectors.
IBM SkillsBuild is a free education program focused on underrepresented communities, that helps adult learners, and high school and university students and faculty, develop valuable new skills and access career opportunities. The program includes an online platform that is complemented by customized practical learning experiences delivered in collaboration with a global network of partners. The online platform offers over 1,000 courses in 19 languages on cybersecurity, data analysis, cloud computing, and many other technical disciplines — as well as in workplace skills such as Design Thinking. Most importantly, participants can earn IBM-branded digital credentials recognized by the market. The customized practical learning experiences could include project-based learning, expert conversations with IBM volunteers and mentors, premium content, specialized support, connection with career opportunities, and access to IBM software. IBM SkillsBuild operates in 168 counties and has supported 2.2M learners.
Media Contact:
Estefania Sanchez 
estefania.sanchez@ibm.com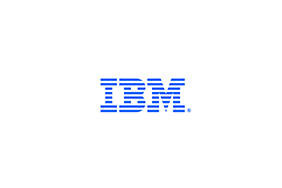 IBM
IBM
Innovation – joining invention and insight to produce important, new value – is at the heart of what we are as a company. And, today, IBM is leading an evolution in corporate citizenship by contributing innovative solutions and strategies that will help transform and empower our global communities.
Our diverse and sustained programs support education, workforce development, arts and culture, and communities in need through targeted grants of technology and project funds. To learn more about our work in the context of IBM's broader corporate responsibility efforts, please visit Innovations in Corporate Responsibility.
More from IBM