Published 10-13-22
Submitted by Aramark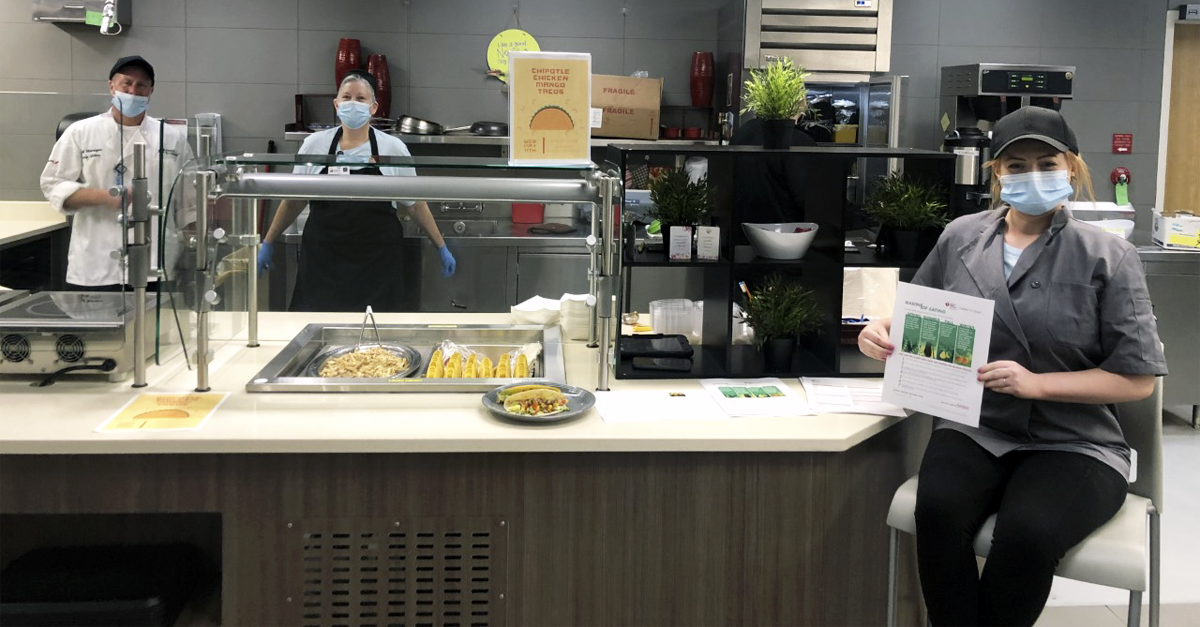 Originally published on Aramark.com
As part of a hospital's comprehensive patient care team, Aramark Healthcare+ registered dietitians work to administer clinical nutrition therapies and support to patients while they are in the hospital. They also provide educational materials to patients and their family members to help manage their health post-discharge.
At Blessing Health System in Quincy, Illinois, Aramark dietitians are taking their roles one step further by providing additional nutrition and wellness expertise to hospital employees, visitors, and members of the local community in and around the health system, which includes locations in Illinois, Iowa, and Missouri.
The new health and wellness initiative was inspired in part by Aramark's overall commitment to empower people to make healthier food choices every day and a joint effort with the American Heart Association.
In 2015, Aramark began work with the American Heart Association on a multiple-year initiative called Healthy For Life®. Since then, the company has made significant progress to reduce calories, saturated fat, and sodium while increasing fruits, vegetables and whole grains served in workplaces, hospital cafes, and university dining halls.
In addition, a comprehensive nutrition education curriculum and toolkit were developed to help dietitians reach even more people living in nearby communities with evidence-based information about nutrition, health, and wellbeing.
"We have at our fingertips a standardized, comprehensive way to offer proven, evidence-based resources to more people in and around the Blessing Health System," said Liz Powell, MS, RD, LDN, Aramark Healthcare+ Clinical Nutrition Manager at Blessing Hospital. "It's a game-changer that aligns with our client's health and wellness efforts. Everyone knows and trusts the American Heart Association, which sets us up for increased adoption and success."
"As healthcare providers, we know the importance that good nutrition and healthy lifestyle habits play in all our lives," said Aramark client Tim Moore, VP, at Blessing Health System. "Our dietitians are experts in nutrition, and they are great ambassadors to get more people thinking about health and wellness in their daily lives."
Collaboration with the Blessing Wellness Center
The nutrition education curriculum and resources are being used by a client dietitian at the nearby Blessing Wellness Center, which helps employees and outside community members reach their fitness and wellness goals.
Aramark has provided support and resources to non-Aramark dietitians associated with the health system to expand reach into the entire community.
Twice a month, the recipes and resources are used in cooking classes and educational sessions to empower participants to incorporate healthier options into their daily lives.
"As dietitians, we are all passionate about making sure nutrition and health are top-of-mind for everyone," said Powell. "Our collaboration with the dietitian at the Wellness Center provides intensive nutrition education sessions, and the materials created by Aramark and the American Heart Association are a great way to enable more people to make healthier choices."
Café Wellness Initiative
Aramark manages the patient and retail dining programs at Blessing Hospital, a 327-bed acute care facility within the health system.
In June 2022, the team there introduced a wellness initiative in the onsite café, which is open to hospital staff and visitors.
Every other week, the café promotes Lunch with a Dietitian. Powell and the other clinical nutrition team members work with Aramark chefs and production staff to select a featured recipe that meets healthier nutritional criteria. Blessing employees who choose that menu item receive a discount as an incentive to eat better.
The dietitians take turns being present in the café to talk with diners, answer questions, and provide information, which may include nutrition educational materials, grocery lists to help them to make more nutritious choices at home, or even a list of fresh produce in season to inspire them to cook healthier dishes at home.
On scheduled mornings, the dietitian team may also be found at the café smoothie bar offering nutrition guidance and answering questions in a similar fashion to the lunch events.
A Culture of Health and Wellbeing
Through healthy menu innovation, consumer engagement and education, community outreach, and employee programs, Aramark is deeply committed to empowering people to make healthy food, nutrition, and lifestyle choices. Learn more.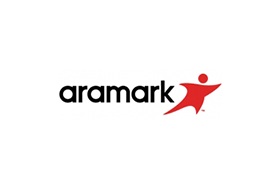 Aramark
Aramark
Aramark (NYSE: ARMK) proudly serves the world's leading educational institutions, Fortune 500 companies, world champion sports teams, prominent healthcare providers, iconic destinations and cultural attractions, and numerous municipalities in 18 countries around the world with food and facilities management. Because of our hospitality culture, our employees strive to do great things for each other, our partners, our communities, and the planet. Aramark has been recognized on FORTUNE's list of "World's Most Admired Companies," DiversityInc's "Top 50 Companies for Diversity" and "Top Companies for Supplier Diversity," Newsweek's list of "America's Most Responsible Companies 2023," the HRC's "Best Places to Work for LGBTQ Equality," and scored 100% on the Disability Equality Index. Learn more at www.aramark.com and connect with us on LinkedIn, Facebook, X (formerly known as Twitter), and Instagram.
More from Aramark