Published 10-13-22
Submitted by CyberGrants
Shipt is a same-day delivery service that brings the store to your door. Through their user-friendly app and community of Shipt Shoppers, Shipt provides personal shopping to 80% of households in more than 5,000 U.S. cities. But their work doesn't stop there! Shipt is more than just a delivery service and its commitments span beyond bringing people the things they need.
At Shipt, their mission is to spark the connections that show why every person counts. This is achieved through their Community Outreach programs which work to build healthier, resilient, and more equitable communities. To learn more about Shipt's Community Outreach strategy, how they engage employees in corporate social responsibility (CSR), and how they leverage the CyberGrants product suite, we sat down with Alice Plant, Project Manager, Economic Development & Social Impact, at Shipt.
Check out the full conversation!
Want to learn more? Take a deeper dive into Shipt's Community Outreach programming, its employee engagement strategy, and how they take an interconnected approach to CSR and diversity, equity, inclusion, and belonging (DEIB.)
Community Outreach Strategy
Shipt is committed to co-creating thriving communities by focusing on three key pillars; advancing economic mobility, addressing the root causes of food insecurity, and supporting communities in need. Here is how they make this commitment a reality:
Economic Mobility: Shipt is committed to leveling the economic playing field for underrepresented populations. This change happens by increasing the knowledge, skills, job access, and, ultimately, earning potential for employees and individuals in local communities.
Food Insecurity: Shipt is dedicated to reducing hunger and malnutrition by increasing knowledge about nutrition and boosting access to healthy food across local communities. Their objective is to invest resources and develop partnerships that accelerate opportunities for narrowing the food insecurity gap alongside community members, partners, and retailers.
Communities in Need: Shipt partners with local communities to address their emergent needs as they arise through their community activations, partnerships, and investments. They aspire to be a trusted partner that embodies its mission: "to spark the connections that show why every person counts."
Through their programs, partnerships, and advocacy efforts, here's a snapshot of what Shipt accomplished in 2021:
1.1 million meals provided
1,500 hours team members volunteered
$1.3 million donated to economic mobility, food insecurity, and communities in need
6 million community members served
$337K donated by team members
600K pounds of food donated
An Interconnected Approach To CSR & DEIB
DEIB is the foundation for Shipt's CSR strategy. Their social impact department works closely with cross-functional teams to ensure that everyone's voice is heard and that different experiences and perspectives are represented when developing CSR programs. In doing so, they can accurately align programming with their key pillars and effectively meet community needs.
"When we think about community outreach pillars and associated giving programs, we work closely with our DEIB teams and our employee resource groups (ERGs). It's imperative that we have a diverse range of perspectives informing the work that we do to effectively support communities in need."
- Alice Plant, Project Manager, Economic Development & Social Impact at Shipt.
An important part of Shipt's inter-departmental approach to CSR is its partnership with employee resource groups (ERGs). ERGs are voluntary, employee-led groups that aim to foster a diverse, inclusive workplace and build a greater sense of community. Usually, an ERG aligns with a shared identity, background, or experience as they work to lead programming that informs and amplifies the histories of their community. For example, LGBTQIA+ employees might form a group for community members and allies. Together, their work can include anything from workplace advocacy to hosting panel discussions or events. Let's take a closer look at Shipt's ERG strategy.
In 2021, Shipt launched its first four ERGs, which were selected via a company-wide vote and are centered around different communities:
empoWered: focused on Female team members
Sankofa: focused on Black and African-American team members
Pride+: focused on LGBTQIA+ team members
S.A.U.C.E: focused on Asian American and Pacific Islander team members
Each ERG has two executive sponsors, a leadership board, and a charter, as well as quarterly objectives and key results. Just over 51% of Shipt's team members participate in at least one ERG community and have participated in one of the following activities:
Planning heritage month observances
Creating cultural programming
Fostering community partnerships
Leading current event discussions and communications
"Shipt's ERGs have a formal structure and they are tasked with leading events that align with annual heritage months and awareness days. They also collaborate closely with the social impact team and play a role in giving strategy development. Each resource group is able to identify a national and a local community partner that is positioned at the intersection of the ERG community and our social impact pillars. The social impact team supports the resource groups in selecting community partners and aligning giving programs with them each year."
- Alice Plant, Project Manager, Economic Development & Social Impact at Shipt.
2022 Programming
This year, Shipt launched its inaugural volunteer week program which took place during Hunger Action Month in September. To align with their central pillar—food insecurity—Shipt rallied their workforce and encouraged employees to take time to give back. To ensure everyone was able to participate, Shipt enabled both in-person and virtual programs through their CyberGrants portal.
"We're especially excited about this upcoming program because it will be facilitated through CyberGrants! It's going to be great to have a platform that allows our employees to search for opportunities and track their hours all in one place. This year, our goal is to hit 5,000 recorded volunteer hours company-wide, which is double what we accomplished last year. But we're eager to use CyberGrants to make it easier for employees to give as well as track our impact."
- Alice Plant, Project Manager, Economic Development & Social Impact at Shipt.
With the CyberGrants portal, program execution is easier for both employees and CSR program managers alike. Employees can quickly find volunteer opportunities in their neighborhood or with local organizations. They can also register for events, invite colleagues, and track their hours all in one place. Program managers can aggregate volunteer data to get a holistic view of employee engagement, participation, and overall company impact.
Why CyberGrants?
Shipt joined the CyberGrants community as a referral from our long-time partner, Target. When Shipt was ready to select a CSR software provider to support its community outreach programming, it looked to Target for its deep industry knowledge and CSR expertise.
"Not only is Target our parent company, but they are also a trusted thought partner. When we set out to select a CSR software provider, part of our process included collaborating with Target to understand their platform and how they selected a partner. As a result, CyberGrants came highly recommended, and we felt confident that they were the right solution for Shipt. Aside from that, we also loved that all of our programs—from grantmaking to employee giving—could easily be managed in one platform."
- Alice Plant, Project Manager, Economic Development & Social Impact at Shipt.
We applaud the Shipt team for their mission-driven CSR strategy, integrated approach to DEIB, and commitment to employee-led giving. We cannot wait to see the impact of their programs as they continue to leverage the CyberGrants platform!
Standing up a meaningful CSR program can be daunting, but it isn't a task you should have to tackle alone. Let CyberGrants guide your corporate philanthropy efforts to get the most out of your hard-earned dollar! Start by getting your free demo today.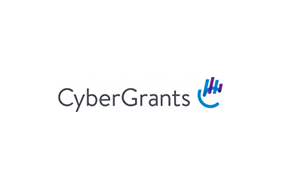 CyberGrants
CyberGrants
CyberGrants is a leading provider of software-as-a-service (SaaS) solutions for corporate social responsibility management. CyberGrants' mission is to provide innovative software and services in the most secure and efficient way to help companies manage all CSR initiatives from employee volunteer programs to the entire grants lifecycle. With nearly 20 years experience, CyberGrants has delivered grants management software and corporate philanthropy program software to many of the largest companies and foundations in the world, including more than 50% of the Fortune 100. For additional information on CyberGrants, visit www.cybergrants.com.
More from CyberGrants