Published 10-13-22
Submitted by Gilead Sciences
Before Rashad Burgess held the professional title of Vice President of Advancing Health and Equity at Gilead Sciences or the personal identification of husband and father, he witnessed the devastating effects of HIV in the early nineties as a gay teenager growing up on the south side of Chicago. As it did then, today, the disproportionate impact of HIV in the Black community experienced by Black gay men continues to fuel Burgess' work.
"I got to see what happens when you have inequity and communities being disproportionately impacted by HIV," Burgess tells The Reckoning. "I've always felt a call to make a difference in communities that felt like they were on the margins or felt vulnerable. No matter what role I've had in my career, that has driven me."
Formerly the Branch Chief of Capacity Building in the HIV/AIDS Prevention Division at the Centers for Disease Control and Prevention (CDC), Burgess has dedicated most of his adult life and the last nine years with Gilead Sciences toward decreasing the impact of HIV in Black communities. In July, he stepped into his new role at Gilead Sciences as Vice President of Advancing Health and Equity.
The Reckoning spoke with Burgess about Gilead's efforts to tackle the HIV epidemic in the South. In a wide-ranging conversation, Burgess talks about Gilead's $100 million COMPASS Initiative, the impact of COVID-19 on testing and care, the importance of education and access to PrEP to curb new acquisitions, and why he believes the epidemic will end in his lifetime.
This interview has been edited for length and clarity.
The Reckoning: There has been significant progress in medical advancements in the fight to eradicate HIV, but the virus is still an epidemic in the South. Can you expound on the impact of these advancements among Black queer men?
Burgess: There are a number of ways in which we can look at the progress that's been made, whether we are looking at death rates or infection rates—we've definitely seen improvements from that perspective. We still find ourselves navigating the disproportionate impact of HIV in African American and Latinx communities and among men who have sex with men (MSM). The intersection thereof, and I think that's an important call out because those communities don't exist in separation. They actually exist in quite a bit of intersection. And so, that's often where we see some of the most marginalized and vulnerable communities for HIV.
At Gilead, we've been very fortunate to advance therapies in HIV. We now have standards of care that allow people to be virally suppressed, to take one medication a day, and live their lives as long as they're taking their medication, not having to see some of the same outcomes that we saw back in the nineties. People are able to thrive today and do well when they have access to care. I think that's important.
The Reckoning: Does that continue to be one of the challenges—getting people into and keeping them in care?
Burgess: We recognize that if we're going to end this epidemic, it goes far beyond medicines. And while our innovations in medicine are a key component, there are other issues that we must address in terms of the social determinants of health, whether it be in education, poverty, or access to care. That's why we are committed to our work around health equity and want to fulfill our responsibility as good corporate citizens.
The Reckoning: Continuing the conversation about care. I have to imagine the coronavirus pandemic greatly impacted any progress in HIV care that occurred before the world shut down.
Burgess: COVID did have an impact in terms of HIV, both around testing and care. While there are some places where we have seen recovery, there are other places where we've still got more work to do. And a lot of those places are in Black and brown communities.
We find ourselves now at a place where we have to do work to get people back into care and into HIV testing on a routine basis because we've learned that when we don't do that, people don't have the health outcomes that we all desire. People don't end up virally suppressed because they're not taking their medications, or they are undiagnosed and end up diagnosed in the emergency room, which in places like Atlanta often means they are getting a simultaneous AIDS diagnosis. So it's something that we, along with our partners, are working hard to ensure we are bringing attention to.
"We recognize that if we're going to end this epidemic, it goes far beyond medicines. And while our innovations in medicine are a key component, there are other issues that we must address in terms of the social determinants of health, whether it be in education, poverty, or access to care."
— Rashad Burgess
The Reckoning: I'd love to learn your thoughts about U=U (Undetectable Equals Untransmittable) and PrEP. So often, I'm in conversations with Black queer men who are unaware of the availability of PrEP as a tool to prevent HIV. Is this an opportunity for public health professionals to ensure the people who could benefit from PrEP the most are getting the information?
Burgess: It is essential that in all of our respective roles, or however we exist in the field of HIV or in communities that are vulnerable to HIV, we are doing the work to educate communities. In the context of Black queer men, by making them aware of the availability of PrEP and ensuring access because we know that it works. The science is there, and we've had enough time to see the impact it can have over time in terms of keeping communities vulnerable to HIV infection negative when they are consistently taking PrEP.
The Reckoning: Gilead is deeply committed to addressing HIV in communities of color. CNP is a part of Gilead's COMPASS Initiative, which has pledged $100 million over ten years to support organizations working to address the HIV epidemic in the South.
Burgess: That's one reflection of our commitment. We created a $10 million racial equity community impact fund to support organizations fighting racial inequities that affect Black communities. We also announced a partnership with Morehouse School of Medicine and Xavier University of 4.5 million, looking at health equity, especially at the intersection of HIV and COVID. We are working to ensure that we're living out our values and living up to the commitment we've made around health equity. It's an honor to be at the helm of that work. But all of us at Gilead play a role in addressing health equity.
The Reckoning: Foster City, CA, is home to Gilead, but you work remotely from Atlanta, in one of their target areas. Why is it essential to work from Atlanta versus the west coast?
Burgess: I think it aligns with our commitment and values around health equity and ensuring that we also put resources in places with the greatest need and the greatest opportunity. There are resources we allocate in terms of our grants and partnerships, but there are also resources we allocate in terms of human capital. I believe I am part of the reflection of that. I am not the only vice president that is remote. But I would say that my being in the South, Atlanta, Georgia, definitely helps shape my view and keeps me very close to where there are opportunities for us to address health equity.
The Reckoning: I'd like to pivot slightly. Besides being a public health professional, you're also very visible as Bishop O.C. Allen III's husband and the First Gentleman of Vision Church of Atlanta. You two are also the fathers of two beautiful children. Do you feel the responsibility as an openly gay Black man to provide positive representation?
Burgess: I've always felt a strong sense of responsibility to the community. I try to work every day with honor and integrity. And whenever I have failures along the way, my goal is to get up really fast because the work is bigger than me. I'm very clear that this work is bigger than one individual. This work is about the collective. I try to operate with that mindset and with that level of commitment. I do think about the responsibility. Representation matters, and I try to make sure I represent well.
The Reckoning: And finally, do you think we will see an end to HIV in our lifetime?
Burgess: I'm confident we will. It will be a lot of work. I think that we will have innovations that will help get us there. I think everyone is aligning around ending this epidemic, and we all have an important role. We have to make sure that we don't let up off the gas, and we continue to forge forward and drive hard because our communities need us to show up doing our absolute best in living out our commitments. And so that's why I'm here. And I believe we're going to see an end to this epidemic in my lifetime, and I'll say, even in my professional lifetime.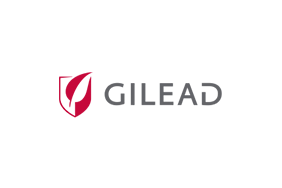 Gilead Sciences
Gilead Sciences
Gilead Sciences, Inc. is a research-based biopharmaceutical company that discovers, develops and commercializes innovative medicines in areas of unmet medical need. The company strives to transform and simplify care for people with life-threatening illnesses around the world. Gilead has operations in more than 35 countries worldwide, with headquarters in Foster City, California.
More from Gilead Sciences