Published 10-13-22
Submitted by Nasdaq

Originally published by Nasdaq on March 11, 2022
Nasdaq OneReport, an environmental, social and governance (ESG) reporting software that helps clients efficiently navigate and publish their ESG data to various stakeholders, is the first to receive Global Reporting Initiative (GRI) Certification for the revised Universal Standards released in the fall of 2021. As the first provider certified by the most widely used standards for sustainability reporting, Nasdaq continues its commitment to its ESG clients, helping them attract long-term capital while advancing our commitment to building a greener planet.
John Knights, GRI Head of Services, said: "We are pleased that Nasdaq has chosen to integrate the revised Universal Standards 2021 into its OneReport software. As a long-standing partner in GRI's Certified Software and Tools program, we welcome that Nasdaq is continuing to champion the effective use of ESG data in decision-making, as supported by the GRI Standards."
Nasdaq OneReport simplifies the process of ESG data capture, engagement, oversight and disclosure with tools to plan, oversee, respond and report ESG data for investors seeking increased sustainability performance. In addition to its advanced reporting software, it helps public companies enhance operational efficiency, decrease resource dependency and attract new customers and employees.
Nasdaq OneReport has been a GRI Certified Software and Tools provider since the certification program began in 2015, consistently providing clients with the most updated GRI frameworks that encompass standards and data requirements needed for successful reporting on ESG impacts.
Founded in 1997 after the Exxon Valdez oil spill, GRI has become the most widely used sustainability reporting standard in the world. Offered free of charge, the standards were created to provide an open and transparent dialogue between organizations and the public about a company's environmental impact.
Being the first to receive GRI certification under the new reporting standards, Nasdaq continues to catalyze progress towards a more sustainable tomorrow. At the epicenter of the capital markets and technology, Nasdaq is uniquely positioned to lead the acceleration of ESG excellence by empowering our communities with strategic solutions that have a measurable and lasting impact.
With the new GRI certification, Nasdaq will continue to supply clients with sophisticated and efficient ESG reporting tools that help them achieve and advance their ESG goals.
"We are proud to continue to meet the reporting needs of our clients. Our continued GRI certification is an example of our unwavering commitment to integrating the most accurate and up-to-date ESG frameworks," said Randall Hopkins, Head of Nasdaq OneReport and Regional Head of Capital Markets.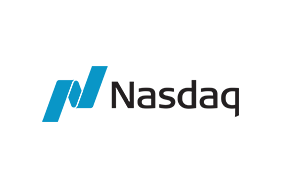 Nasdaq
Nasdaq
Nasdaq (Nasdaq: NDAQ) is a global technology company serving the capital markets and other industries. Our diverse offering of data, analytics, software and services enables clients to optimize and execute their business vision with confidence. To learn more about the company, technology solutions and career opportunities, visit us on LinkedIn, on Twitter @Nasdaq, or at www.nasdaq.com.
More from Nasdaq