Published 10-12-22
Submitted by Gen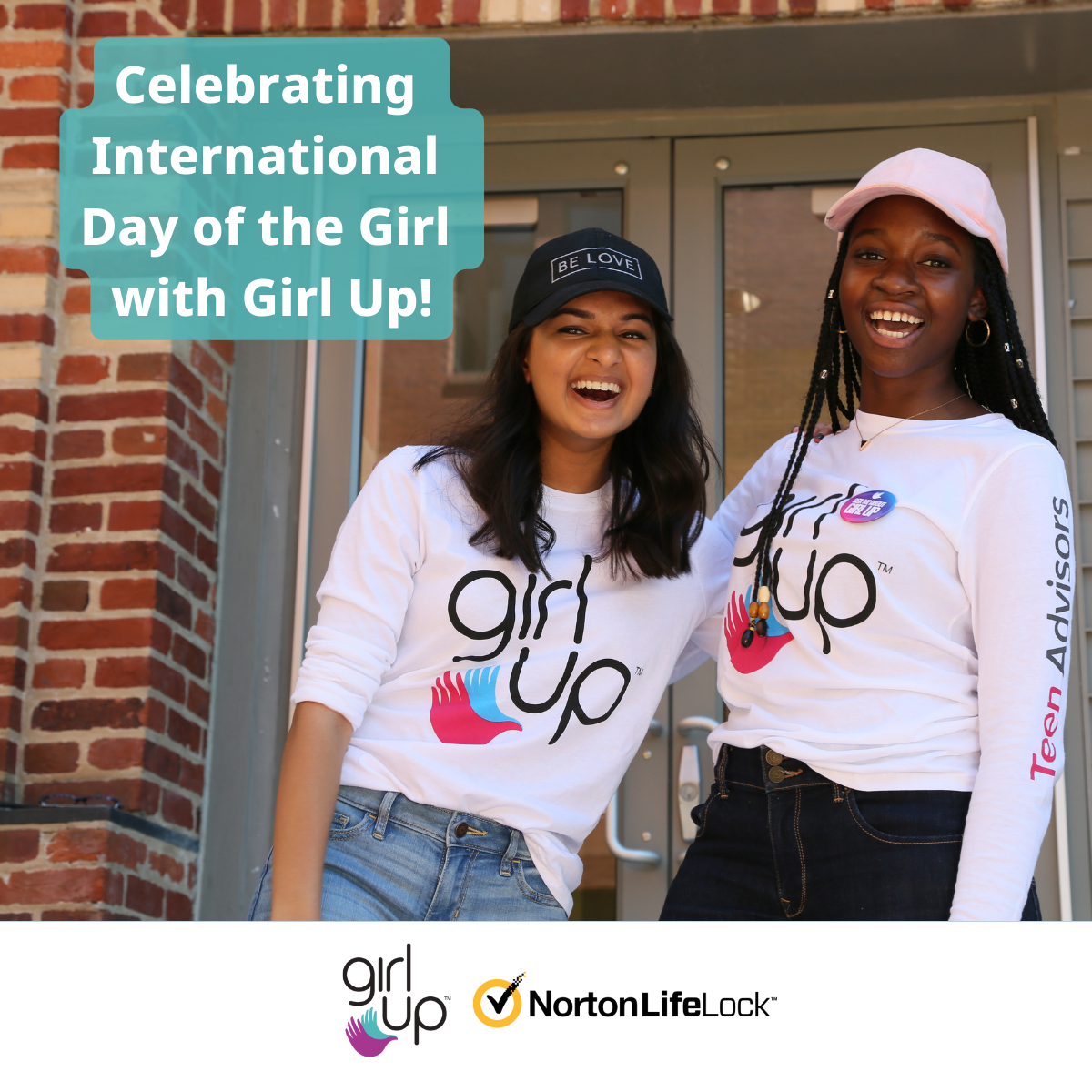 NortonLifeLock Blog | Corporate Responsibility
By Kimberly Bishop | Corporate Responsibility
NortonLifeLock is committed to celebrating and supporting girls every day of the year, and today is no different. Today, we are observing the International Day of the Girl's 10th anniversary. This important day builds off of the Beijing Declaration and Platform for Action which was adopted at the 1995 World Conference on Women, serving as a roadmap for advancing the rights of women and girls.
This landmark declaration set the stage for the United Nations General Assembly's December 2011 adoption of a resolution declaring October 11th as the "International Day of the Girl Child," in order to recognize the challenges and accomplishments unique to girls, around the globe (UNICEF). While great progress has been achieved in the last ten years, investments in girls' rights and issues continue to be needed.
Global conflict, the COVID-19 pandemic, and the climate crisis, in addition to daily equity struggles, have and continue to create unique challenges for girls around the globe. When disaster strikes, girls are the first ones to find their rights to education, employment, and even hygiene products limited or revoked. International Day of the Girl is an opportunity to remind girls and their allies worldwide that tenacity, resourcefulness, and determination will enable them to reach success and that individuals, businesses, nonprofits, and others are supporting them along the way.
This year's theme, "Our time is now—our rights, our future," is a call of action to adolescent girls, reminding them that they can be agents of change, and reminding others, to listen to their voices. NortonLifeLock has and continues to do just that through its support of our nonprofit partner, Girl Up. Girl Up develops transformative leaders by providing girls and youth with the training, tools, and community to advance gender justice worldwide. Founded in 2010, Girl Up's leadership development programs have impacted 150,000 girls through 6,000 clubs in 130 countries and all 50 U.S. states. Earlier this year, we were a presenting sponsor for their 2022 Leadership Summit and we look forward to continuing this relationship and helping even more girls in 2023.
Our support of women and girls doesn't end with Girls Up. We believe in equity for women throughout the year. Specifically, we work to hire women and women leaders and have reached gender parity among the independent members of our Board of Directors. Our active Employee Resource Group, WONDER (Women Outreach and Development Resources), is open to all employees interested in helping achieve gender equity. We also support Women4Cyber and Reboot Representation, two nonprofits that support women in tech.
Join NortonLifeLock in celebrating International Day of the Girl 2022 and Girl Up's #GirlHero awards by registering or donating today!

Gen
Gen
Gen (NASDAQ: GEN) is a global company dedicated to powering Digital Freedom through its trusted Cyber Safety brands, Norton, Avast, LifeLock, Avira, AVG, ReputationDefender and CCleaner. There's a new generation, and it's not Gen X, Y, or Z. It's Gen D: Generation Digital. Gen's family of consumer brands is rooted in providing safety for the first digital generations. Now, Gen empowers people to live their digital lives safely, privately, and confidently today and for generations to come. Gen brings award-winning products and services in cybersecurity, online privacy and identity protection to more than 500 million users in more than 150 countries. Learn more at GenDigital.com.
More from Gen